Publishers balk at Apple's news subscription deal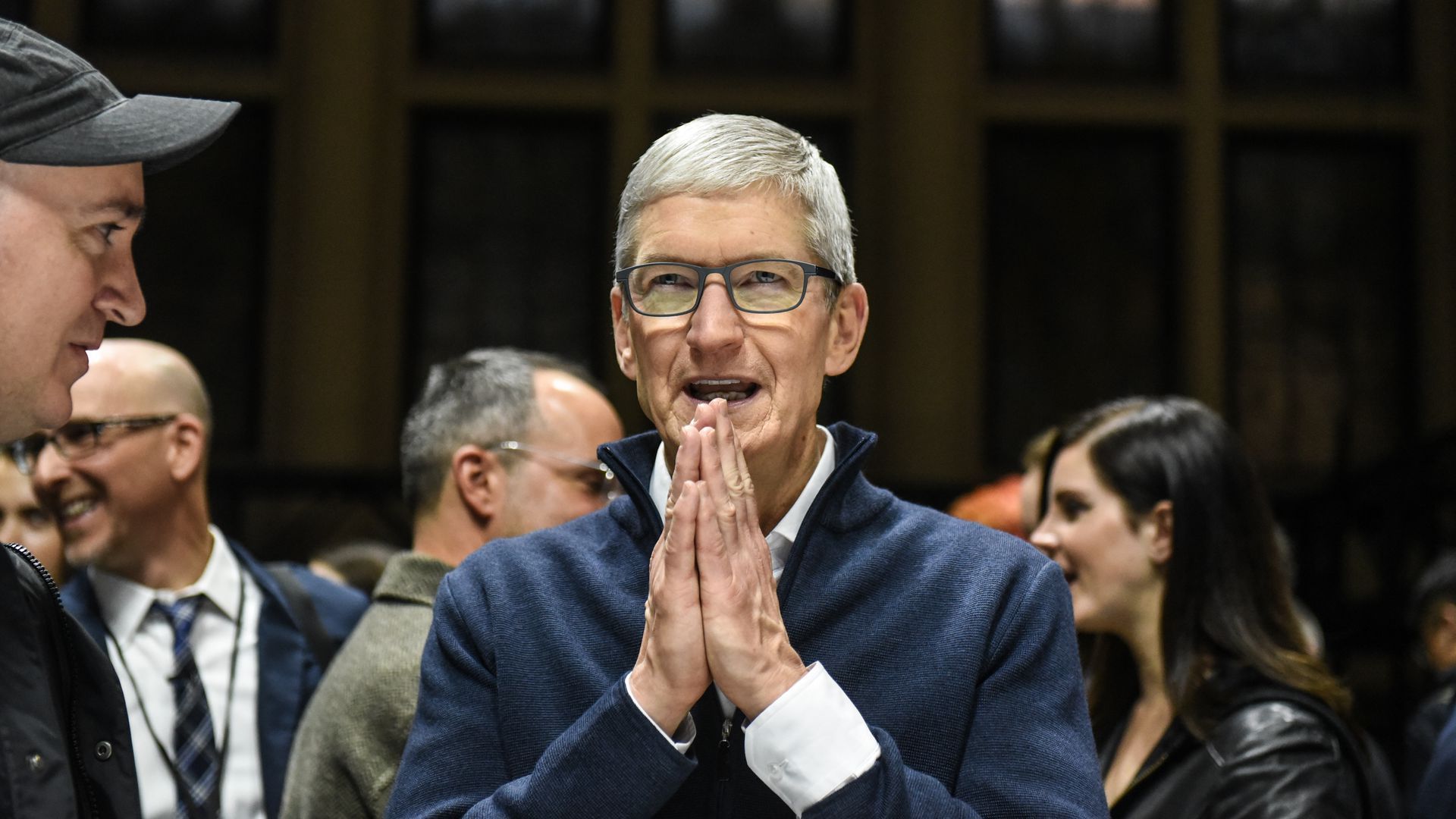 Apple is set to debut a news subscription business at a March 25 media event, according to BuzzFeed News. But there's a hitch: A number of key publishers are balking at the terms Apple is offering, per the Wall Street Journal, objecting to Apple's reported take of almost half the revenue and limits on their access to customer data.
The big picture: The news industry is already reeling from the massive shift of ad dollars to the two digital advertising giants, Google and Facebook. Now it looks to publishers as if Apple wants a cut of their subscription cash, too.
Why it matters: For Apple, subscriptions to news, video and other content are a way to grow revenue in an era of slowing iPhone sales. News publishers, too, want new revenue opportunities, but are mindful of giving away the store to a tech company.
Flashback: Similar concerns were raised the last time Apple tried to offer subscriptions as part of Newsstand, an attempt to sell individual publications for reading on iPads and other iOS devices.
Details: Apple told publishers it plans to take roughly half of subscribers' fees and then split the other half among participating news outlets based on story views, according to the WSJ.
Between the lines: Several publishing executives said that a 50% revenue-share agreement was way too high. Most, though, said Apple was probably just starting negotiations high.
Even assuming Apple took a far lower cut, though, it's not clear the economics would be great for large publishers.
The New York Times, for example, gets $15 per month for a non-discounted digital subscription. WSJ fetches close to $40 a month.
It's not clear what Apple might charge, but it's hard to see it getting much more than that. Publishers would then face a high risk of losing existing customers to the service while likely collecting a much smaller amount from Apple.
Publishing execs also stressed their unwillingness to give up the business advantages of a direct relationship with customers.
Data: With Apple News, Apple will own audience data and insights, as well as transaction data, leaving publishers less able to market to customers, whether for subscriptions or other revenue streams, like events or commerce. 
Branding: On Apple News, publishers now give up a measure of design flexibility to fit Apple's formats and style, making it harder for them to stand out.
Deja vu: Many news execs feel they've been through this before with Facebook — first with Instant Articles, then with Facebook Live: trade data and monetization opportunities for a chance to expand audience; end up with little if any of those things.
Yes, but: So far, Apple News' free offering has helped some publishers attract new readers to their content, even if it's not yet a clear money-maker. And one way or another, bundled news subscriptions look inevitable.
What's next: Apple has a little over a month to get publishers on board before the announcement.
Go deeper