Trump's lifeline: Democrats' socialism surge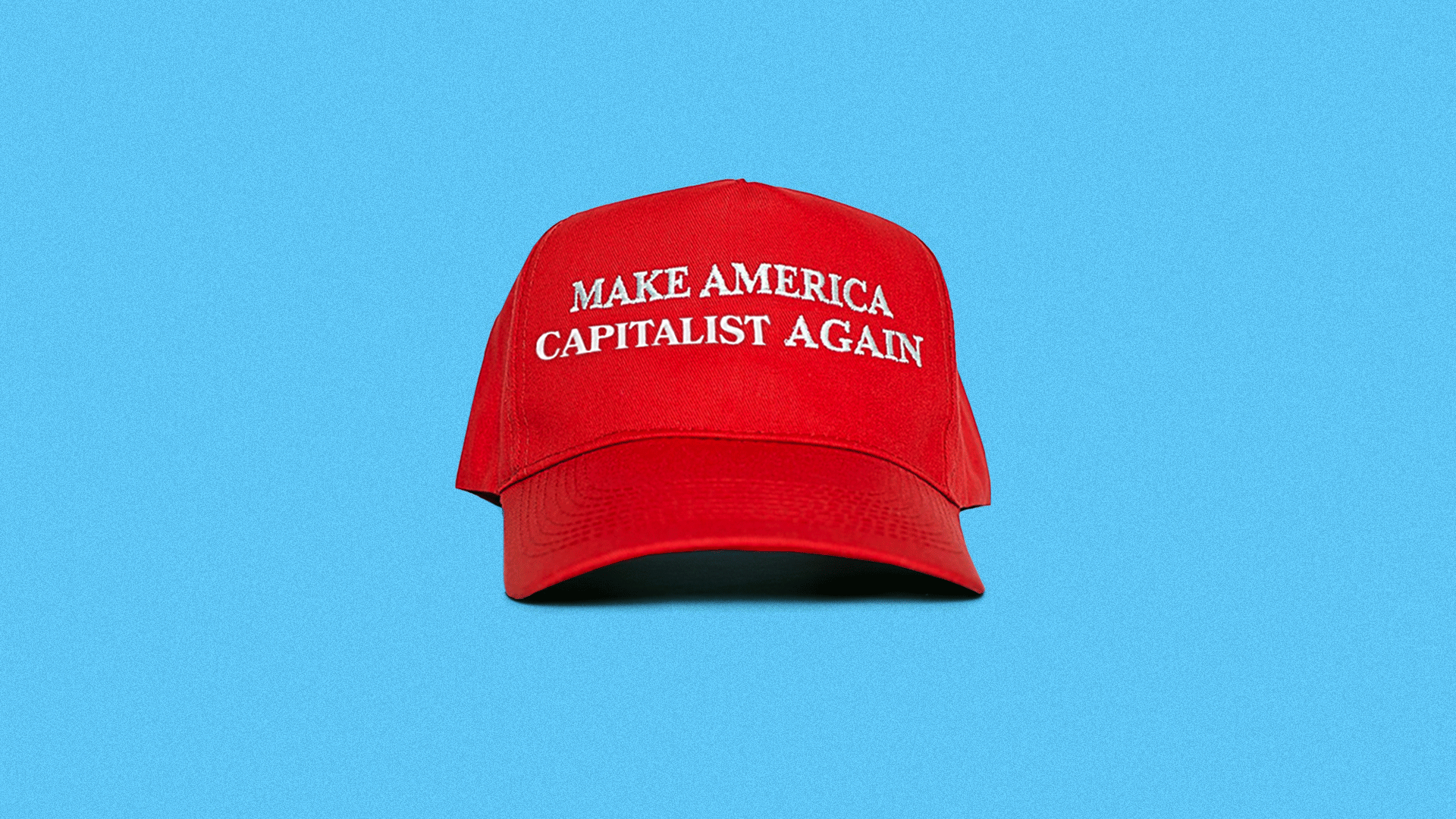 Democrats are flirting with socialism in ways they carefully and clearly ran away from in the past, handing President Trump a new way to unify Republicans — and to club his opponents.
It started with Democrats sitting silently as he railed against socialism in his State of the Union speech.
It intensified with Rep. Alexandria Ocasio-Cortez's release of a Green New Deal, a vague policy manifesto loaded with big-government policies.
The surge is unlikely to abate: Young, Twitter- and social-savvy Democrats favor socialism over capitalism. And no Democrat in politics today plays the social media game with more savvy than AOC. 
The White House, the Trump campaign — and the outside political advisers in Trump's orbit — seem to be universally excited by the Green New Deal and many Democrats' embrace of socialism.
They've been far more optimistic about Trump's re-election chances this week than Swan has heard since the early days of Trump's presidency.
And they're thrilled that so many of Trump's potential 2020 opponents are endorsing the Green New Deal.
The Green New Deal calls for a World War II-level mobilization to put the U.S. on an aggressive pathway toward reducing greenhouse gas emissions to net zero, Axios' Ben Geman reports.
"Upgrading all existing buildings in the U.S. and building new buildings to achieve maximum energy efficiency."'
Working with farmers and ranchers "to remove pollution and greenhouse gas emissions ... as much as is technologically feasible."
"Guaranteeing a job with a family-sustaining wage, adequate family and medical leave, paid vacations, and retirement security to all people of the United States."
Andy Surabian, Republican strategist and former White House official, told Axios: "I think you're gonna see Republicans start pointing out that the people who will be affected by this plan won't be billionaires or rich people. It's the middle, lower classes and poverty stricken areas of America."
"The only people who can afford to be environmentalists are billionaires."
Global warming, however, punishes the world's poorest — "hotter, drier and hungrier," as the N.Y. Times puts it.
Amy Harder asked Ocasio-Cortez whether her proposal feeds into Trump's claims about socialism. AOC replied:
"I find this hilarious, because this president seeks to expand government into the bodies of women. They seek to expand government to spontaneously generate detention centers all along our southern border."
"So this is not about who's expanding government. It's about who we're working for, and we're choosing to work for the people of the United States." 
Marty Obst, senior political adviser to Vice President Pence: "While the President and Vice President support the Venezuelan people's struggle for freedom, the Democratic Party continues its lurch toward socialism."
"I would envision that the campaign will highlight the stark differences between the two parties on this policy among many others."
Be smart: Obst's quote is a signal that Pence and the political operation that surrounds him — which will play an important role in the Trump re-elect — plan to make Democratic socialism one of their main lines of attack.
Go deeper: The fight Trump and AOC both want in 2020
Go deeper