A final humiliation for malls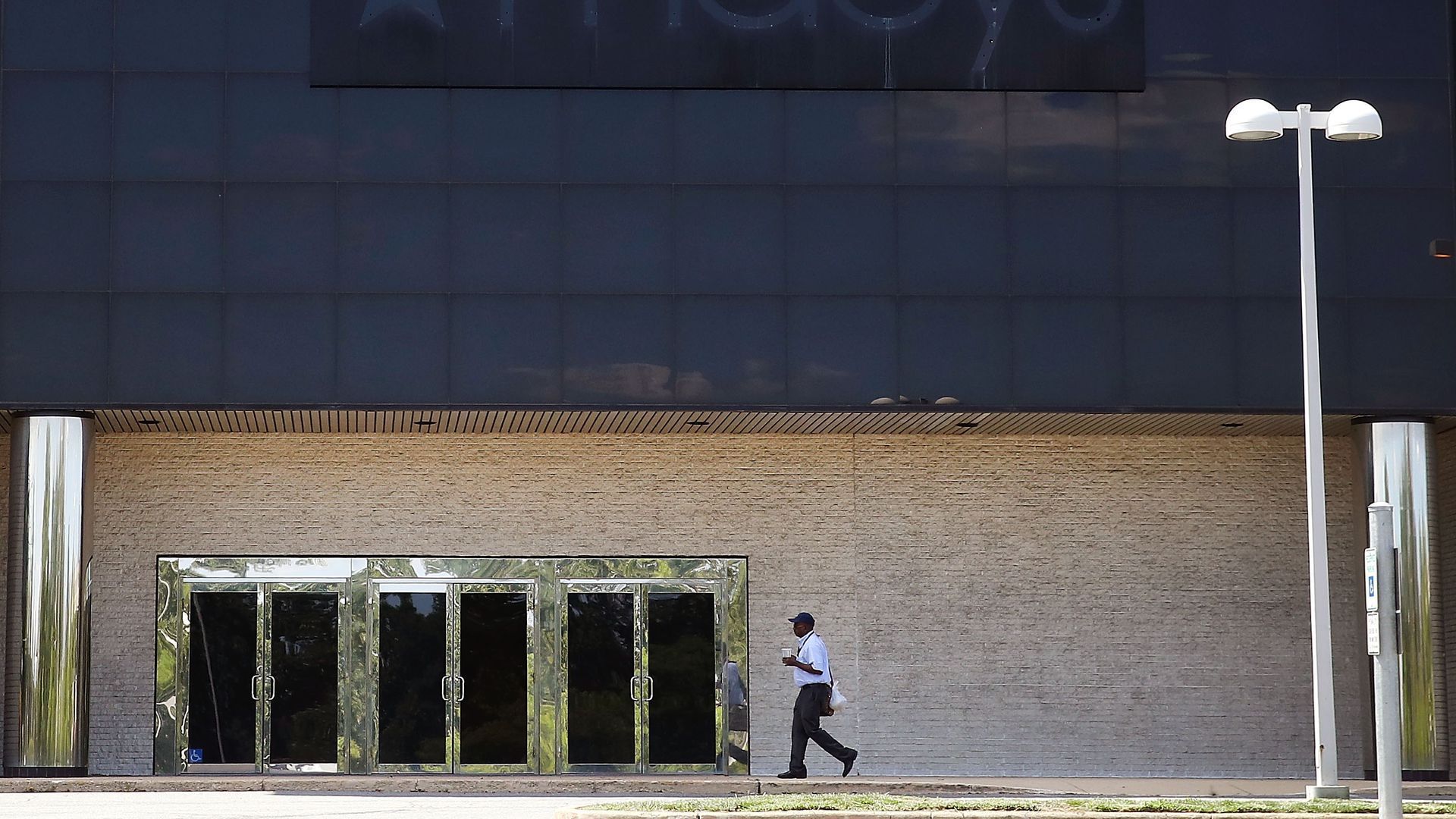 In a twist of the knife, developers are turning defunct malls and failed big-box stores into warehouses — for e-commerce businesses, among other uses.
What's happening: Since 2016, 7.9 million square feet of U.S. retail space has been turned into warehouses, according to a new analysis from CBRE, the research firm. These redevelopment projects span the country, impacting cities in every region. But, per the report, they are especially prevalent in lower-income areas.
As we've reported, retail options are vanishing disproportionately in poorer parts of the country.
"We've got a recession coming, and that's likely to further widen that gap," says Ellen Dunham-Jones, a Georgia Tech professor who tracks obsolete malls. "I expect we're going to see more malls and strip malls go under."
The big picture: At 28 square feet per capita, the U.S. has 20 times more mall space than the world average, and the repurposing of dead malls goes beyond warehouses. Of the 1,000 or so malls open today, around a quarter are at risk of shuttering in the next five years, per Credit Suisse's analysis.
These old structures are turning into community college campuses and doctor's offices, and even Amazon is reportedly looking at turning old Sears stores into Whole Foods outlets. Amazon did not immediately respond to emails seeking comment.
Go deeper: Read the Axios special report on the future of retail
Go deeper