Cory Booker enters 2020 presidential election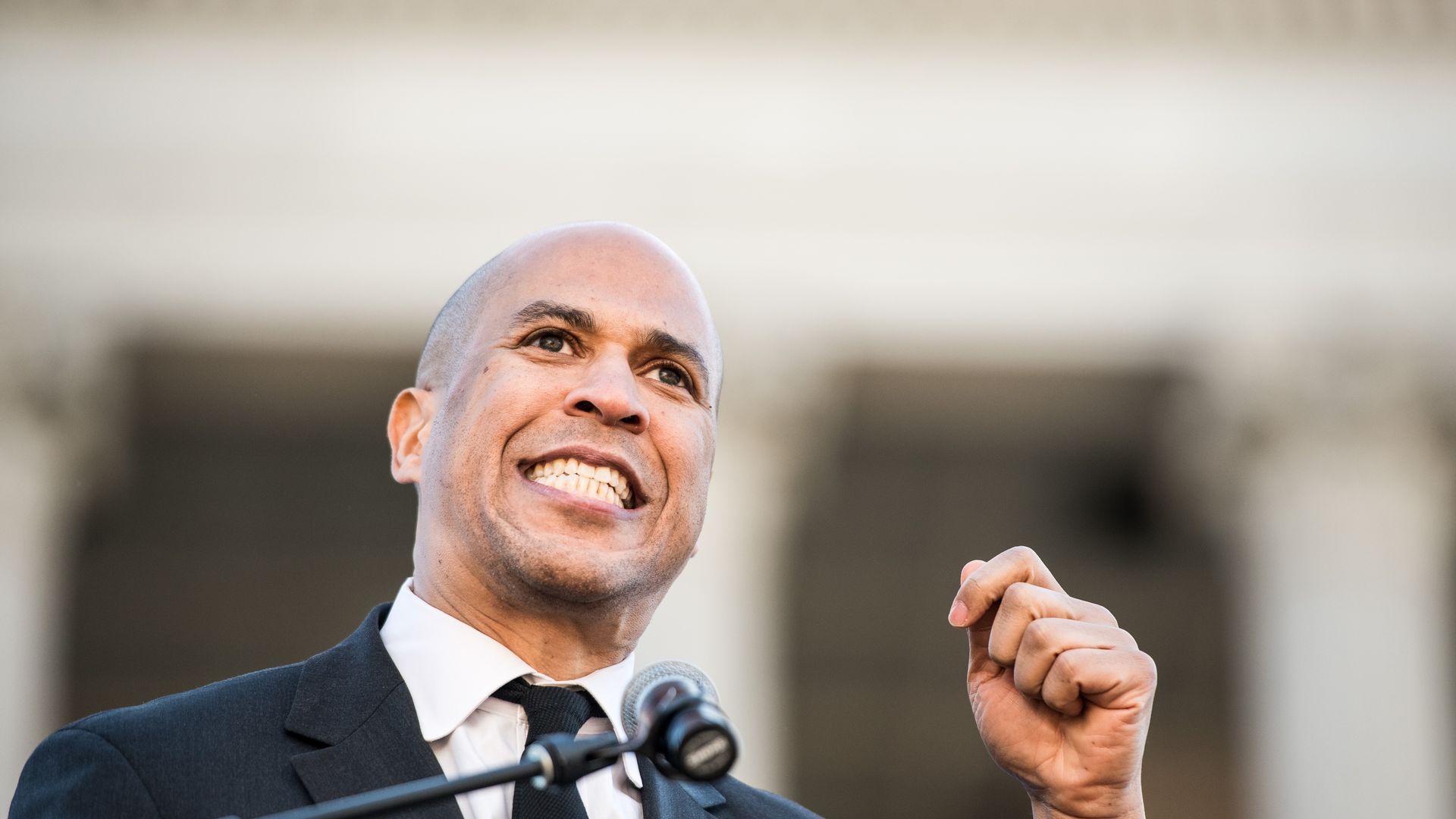 Sen. Cory Booker of New Jersey is entering the Democratic primaries for the 2020 presidential election.
The big picture: A not-small chunk of Senate Democrats are running or considering running for president, and Booker has been openly angling for a candidacy for a long time.
What he's saying, per WashPost, which quotes his campaign video:
"The history of our nation is defined by collective action; by interwoven destinies of slaves and abolitionists; of those born here and those who chose America as home; of those who took up arms to defend our country, and those who linked arms to challenge and change it."
"I believe that we can build a country where no one is forgotten, no one is left behind; where parents can put food on the table; where there are good paying jobs with good benefits in every neighborhood; where our criminal justice system keeps us safe, instead of shuffling more children into cages and coffins; where we see the faces of our leaders on television and feel pride, not shame."
Go deeper: Keep track of the 2020 candidates with our election graphic
Go deeper