Mueller says evidence in Roger Stone case is "voluminous and complex"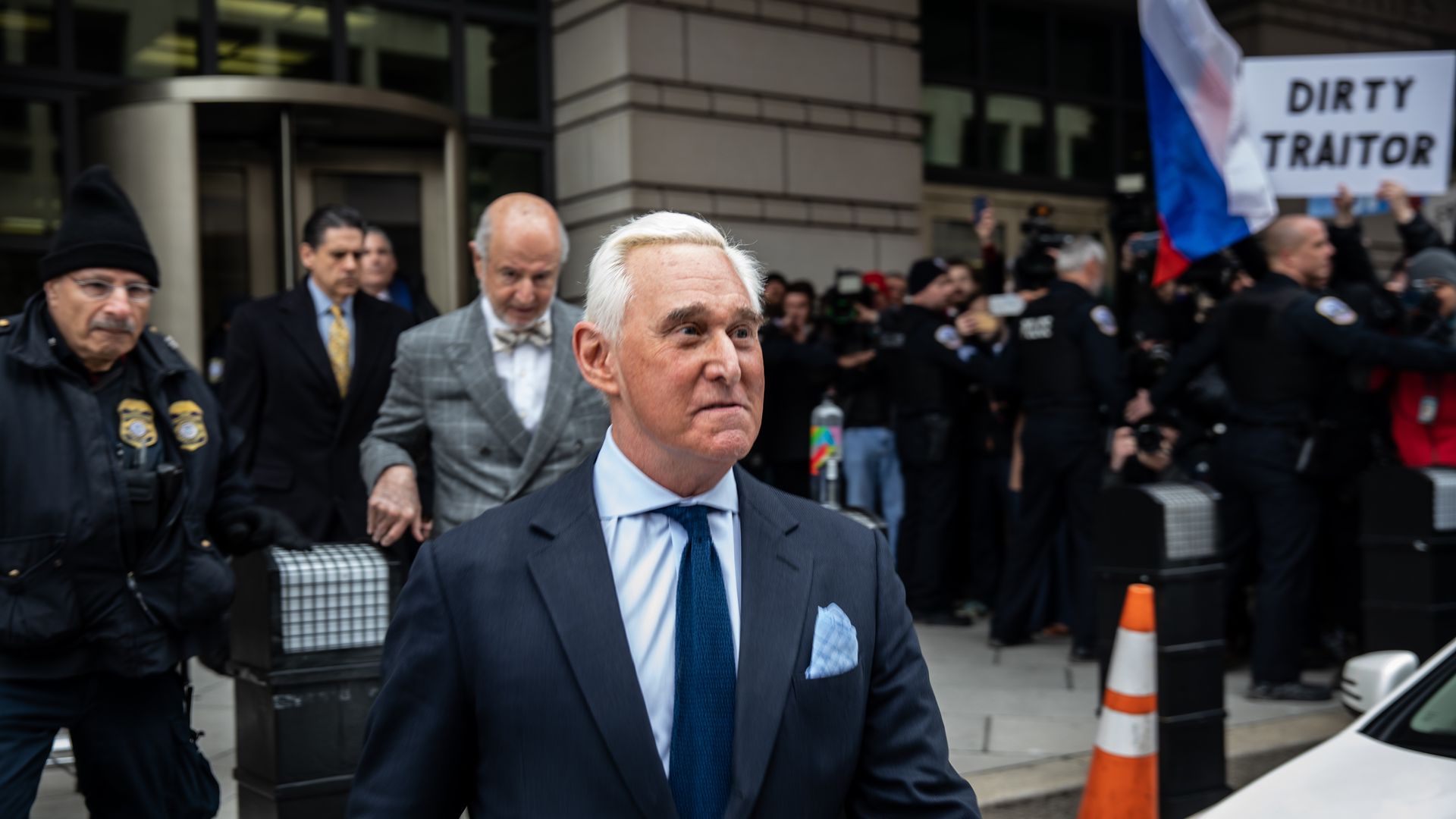 In a new court filing submitted Thursday, special counsel Robert Mueller is claiming that discovery of evidence in the case against Roger Stone — a longtime Trump adviser who was indicted on seven counts last week — is both "voluminous and complex."
"It is composed of multiple hard drives containing several terabytes of information consisting of, among other things, FBI case reports, search warrant applications and results (e.g., Apple iCloud accounts and email accounts), bank and financial records, and the contents of numerous physical devices (e.g., cellular phones, computers, and hard drives). The communications contained in the iCloud accounts, email accounts, and physical devices span several years."
Why it matters: Mueller is arguing that the complexity of the case against Stone outweighs "the interest of the public and defendant in a speedy trial." Stone and his supporters have claimed that Mueller's indictments are politically motivated and simply allege "process crimes," but the breadth of the evidence collected — which includes bank and financial records — suggests Mueller has yet to tip his hand.
Go deeper: What we know and don't know about the players in the Stone indictment
Go deeper