BuzzFeed reverses course after PTO backlash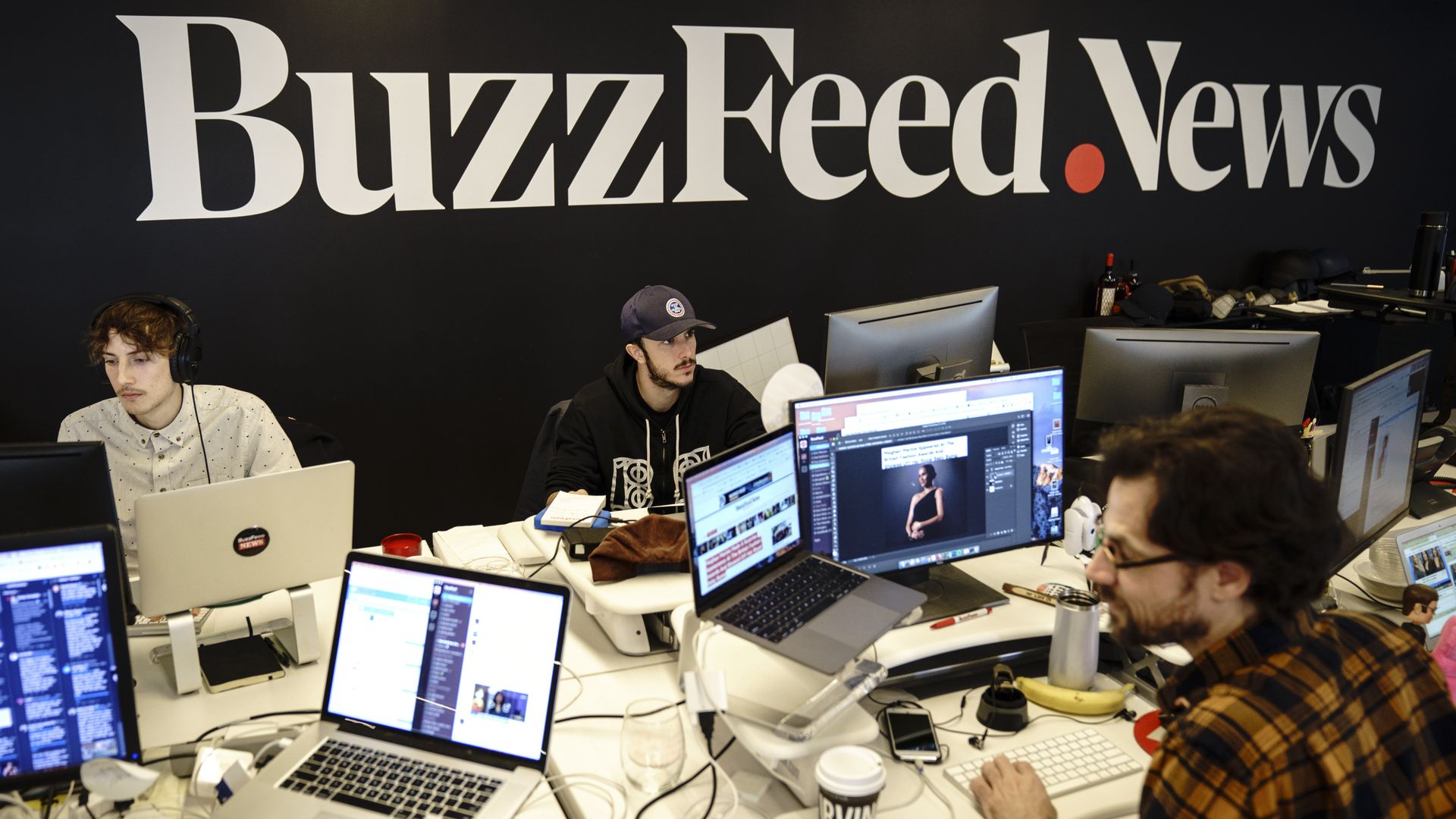 BuzzFeed CEO Jonah Peretti said Monday that all laid off workers in the U.S. will receive their unused paid time off and comp days as a part of their severance.
Why it matters: Buzzfeed said last week that 15% of its workforce, roughly 250 employees, would be laid off in an effort to achieve profitability. The layoffs caught employees and the media community by surprise, prompting debate over whether the company has a duty to better compensate its outgoing employees.
"We have decided to out earned and unused PTO and comp days as part of the severance packages for U.S. employees impacted by these layoffs in states where this is not required by law."
— Buzzfeed CEO Jonah Peretti in a note to staff
Backdrop: On Saturday, more than 450 current and former BuzzFeed employees signed an open letter addressed to Peretti and executives asking to be reimbursed for unused paid time off. BuzzFeed guaranteed payouts only in California, where it is required by law.
Those laid off will receive 10 weeks of pay plus benefits through April 2019, as well as all unused PTO and comp days.
The big picture: Peretti has long said a union would not "be right" for BuzzFeed, and that managers would be best able to advocate for their employees instead.
Legacy outlets like the New York Times, TIME, the Washington Post and the Wall Street Journal have been unionized for decades.
Mic relaunched with a brand-new staff in November as old staff writers were laid off and in the process of unionizing.
HuffPost's newsroom, which unionized in 2017, also experienced massive layoffs this past week.
The bottom line: The business model for media and quality journalism in the internet era is unstable and unpredictable. Layoffs and restructuring are a byproduct of that reality.
Go deeper