House Intelligence to hand over transcripts to Mueller investigation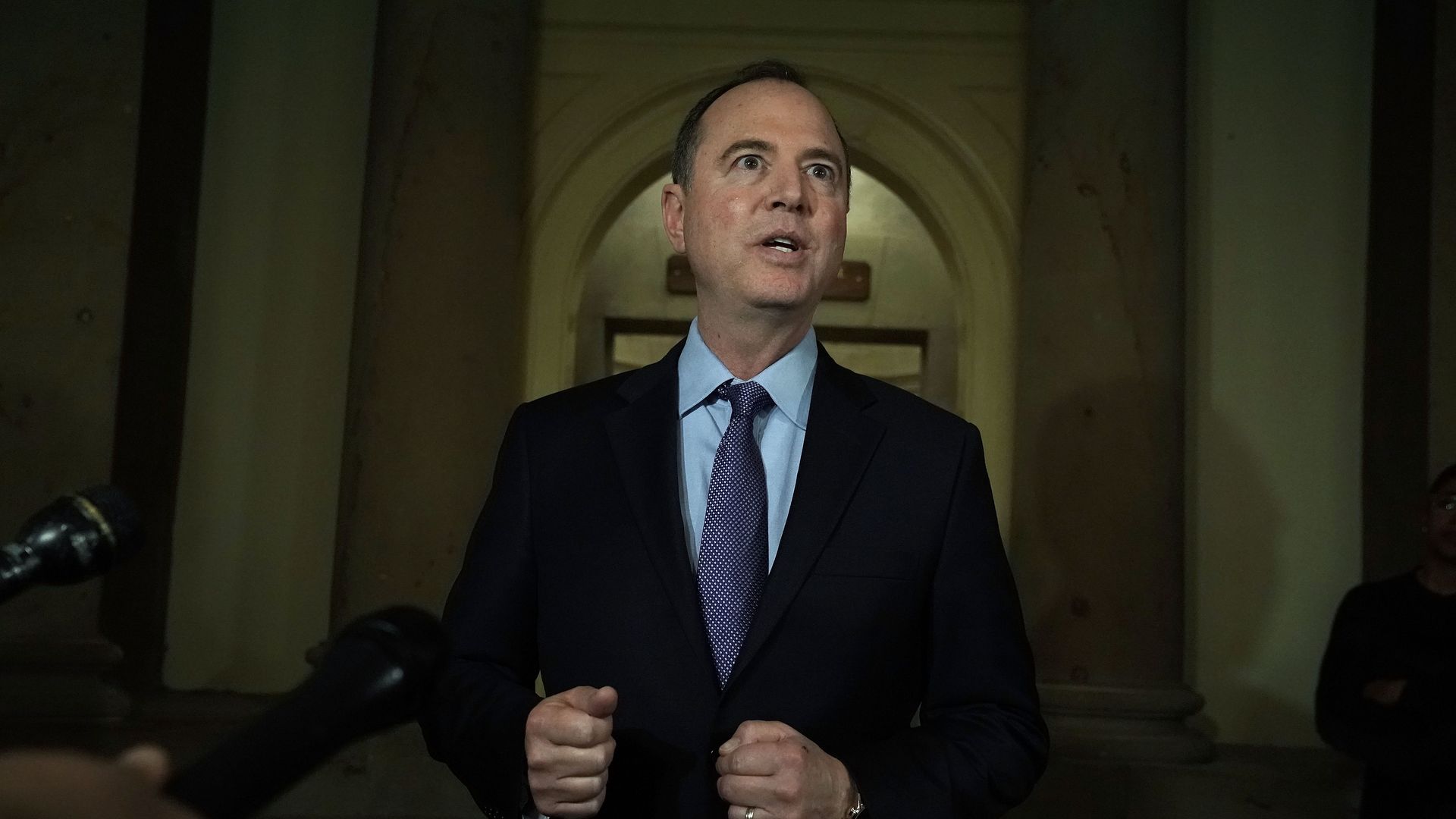 Following the indictment of longtime Trump adviser Roger Stone on Friday, House Intelligence chairman Rep. Adam Schiff (D-Calif.) said in a statement that the committee's "first order of business will be to release all remaining transcripts to the Special Counsel's Office."
The big picture: Schiff notes that Stone is now the second witness to be indicted or plead guilty to lying before the House panel, joining President Trump's former attorney Michael Cohen — who admitted to lying about the extent of negotiations to build a Trump Tower in Moscow. The special counsel has signaled that he considers lying and obstruction of justice serious offenses, with Stone, Cohen, Michael Flynn and Paul Manafort among those now facing consequences for their alleged false statements.
Go deeper