Democrats bring up impeachment after BuzzFeed's new Trump report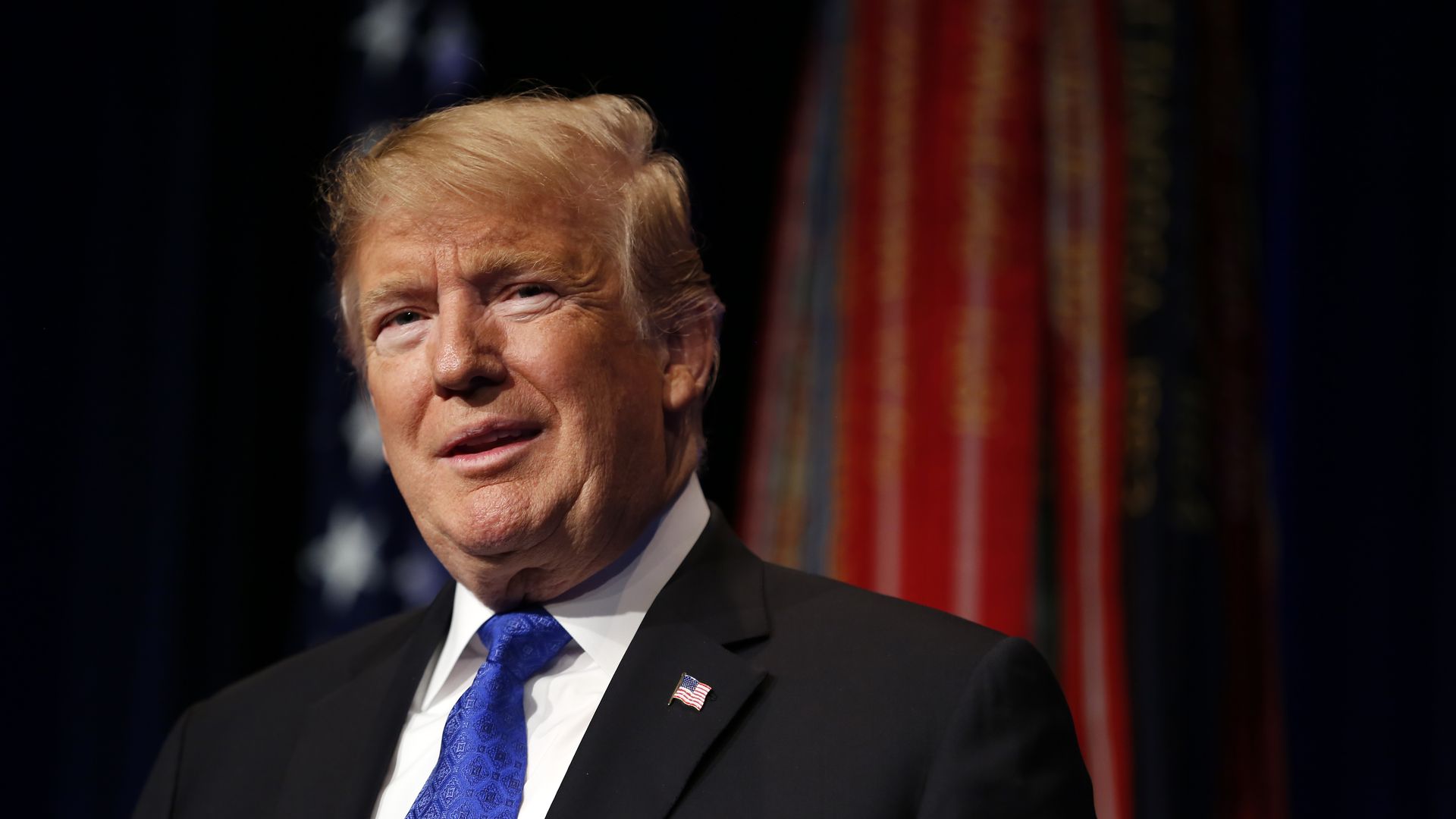 "Democratic leaders reacted with fury and demanded an investigation [late last night] following a new report that President Trump personally directed his former attorney, Michael Cohen, to lie to Congress about the president's push for a lucrative condo project in Moscow in the lead-up to the 2016 election," per the WashPost.
What they're saying: "If the Buzzfeed story is true, President Trump must resign or be impeached," tweeted Joaquin Castro, a House Democrat whose twin brother Julian is a 2020 Democratic presidential candidate.
Rep. Adam Schiff: "The allegation that the President of the United States may have suborned perjury before our committee in an effort to curtail the investigation and cover up his business dealings with Russia is among the most serious to date. We will do what's necessary to find out if it's true."
Sen. Chris Murphy: "Listen, if Mueller does have multiple sources confirming Trump directed Cohen to lie to Congress, then we need to know this ASAP. Mueller shouldn't end his inquiry, but it's about time for him to show Congress his cards before it's too late for us to act."
Rep. Ted Lieu: "[I]t is time for the House Judiciary Committee to start holding hearings to establish a record of whether @POTUS committed high crimes."
Details: The report by BuzzFeed News' Jason Leopold and Anthony Cormier "cites two unnamed federal law enforcement officials who say Cohen acknowledged in interviews with [Mueller's office] that the president directed him to deceive Congress about key facts linking Trump to the proposed deal in Russia."
"Democrats said that if the report is accurate, Trump must quickly be held to account for his role in the perjury, with some raising the specter of impeachment."
From BuzzFeed: "Trump vehemently denied having any business interests in Russia. But behind the scenes, he was pushing the Moscow project, which he hoped could bring his company profits in excess of $300 million."
"[T]wo law enforcement sources said he had at least 10 face-to-face meetings with Cohen about the deal during the campaign.
"Trump ... supported a plan ... by Cohen ... to visit Russia during the presidential campaign, in order to personally meet ... Putin and jump-start the tower negotiations."
"Make it happen," the sources said Trump told Cohen.
Editor's note: This story has been updated to note that Ted Lieu is a congressman, not a senator.
Go deeper