Women's March unravels as prominent Democrats go their own way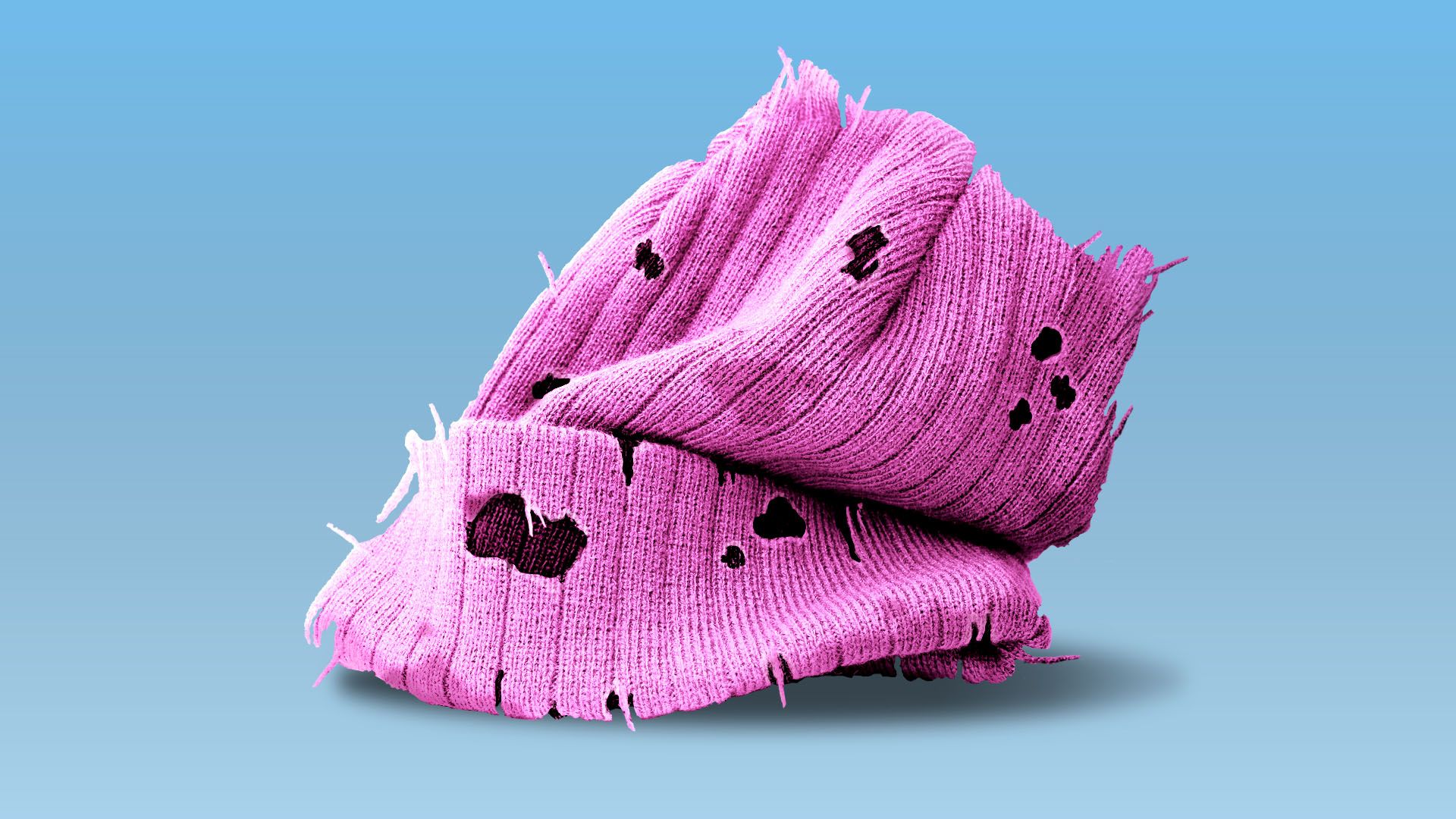 Two years ago, the Women's March sparked a movement that propelled a record number of women into politics. But today, it is fractured and so controversial that prominent Democratic women are steering clear of it altogether.
Why it matters: This year's march is scheduled to take place on Saturday in Washington D.C. and 280 other places across the country. But despite its early momentum, the march has become at best an afterthought and at worst politically toxic for elected officials and political organizations that once supported it.
The big picture: Democrats still see women as key to their chances of claiming the White House in 2020. They largely credit the 2017 Women's March — which drew between 3.3 and 5.2 million people — as the spark that ignited the left's political backlash against President Trump and helped elect a record number of women to Congress in November.
This year's march is the second planned by the Women's March organization. Last January's march was organized by local D.C. groups.
Yes, but: Divisions among the Women's March leadership, including accusations of anti-Semitism and exclusion of the LGBTQ community, has led to shrinking support.
The Democratic National Committee, whose chair Tom Perez spoke at the first march, is not involved at all this year, but a spokeswoman told Axios that it "stands in solidarity with all those fighting for women's rights."
EMILY's List, which helps get women elected to public office, is also not directly supporting this year's march, but is holding a training day after.
The Southern Poverty Law Center is also no longer listed as a sponsor, the Daily Beast reported.
What they're saying: "We are organizing under a big tent, and that big tent is always going to be a little messy inside because we've got a lot of people with a lot of history, a lot of priorities, a lot of trauma who are coming together in ways that have not been done before," Rachel Carmona, COO of the Women's March, told Axios.
Still, it's a Catch-22 for Democratic candidates. They know women voters are crucial for their 2020 prospects, and that the Women's March was a significant force in driving them to the polls. But the chaos and factions within the organization itself has put them in a sticky situation. Even those who were active in 2017 are reluctant to align themselves with this year's events.
In 2017, Sens. Kirsten Gillibrand and Kamala Harris spoke at the D.C. march, and Speaker Nancy Pelosi and Sen. Amy Klobuchar attended. Sen. Elizabeth Warren spoke at the Boston march. This year, Harris, Warren, Klobuchar (who said she'll be at a funeral), and Pelosi aren't attending. Gillibrand is speaking at the Iowa Women's March.
Even though she isn't attending, Harris told Axios, "I think that the Women's March is an important place and a gathering and harnessing of energy that is about women empowerment, about women in roles of leadership on every issue."
Some elected officials had yet to finalize their weekend plans, and others were reluctant to respond to the controversies surrounding the Women's March organization, but confirmed they had no plans to participate.
Even some who rode the "women's wave" into the House of Representatives, such as Rep. Jennifer Wexton, are shying away. Others such as Reps. Ilhan Omar and Jahana Hayes will participate in their districts instead of in D.C.
"I understand why DNC did what it did [by pulling out of the march] and that's a powerful statement they made about anti-Semitism. I also think what the Women's March did two years ago was so important for the country. I'll leave it at that," said Sen. Sherrod Brown, a potential 2020 candidate who isn't attending the march.
What's next: On Friday, the Women's March released their agenda — a series of progressive policy goals, including Medicare for All and "ending war." These goals embrace the policy proposals of the most liberal wing of the Democratic party.
Rep. Alexandria Ocasio-Cortez, who didn't yet have firm plans to march this weekend, told Axios, "We [took] our power to the polls, we showed up en masse, and now I think it's time that we show how showing up at the polls translates to truly transformative policy."
The other side: Two right-leaning women's groups organized a counter-rally to speak about against the Women's March, calling it a March for ALL Women.
"We're here to speak up, because women should not be hijacked for a political agenda," said Carrie Lukas, president of Independent Women's Forum. "Women, in all their individual variety, deserve to be heard."
The bottom line: "Big social movements are always complicated and messy," Cecile Richards, former president of Planned Parenthood who spoke at the 2017 march, told Axios. "That's the history of social movements. I think what's really important is that the takeaway from all this is that women aren't going back."
Axios reporters Alexi McCammond and Alayna Treene contributed to this report.
Go deeper