Relativity Space gets Air Force approval to use Cape Canaveral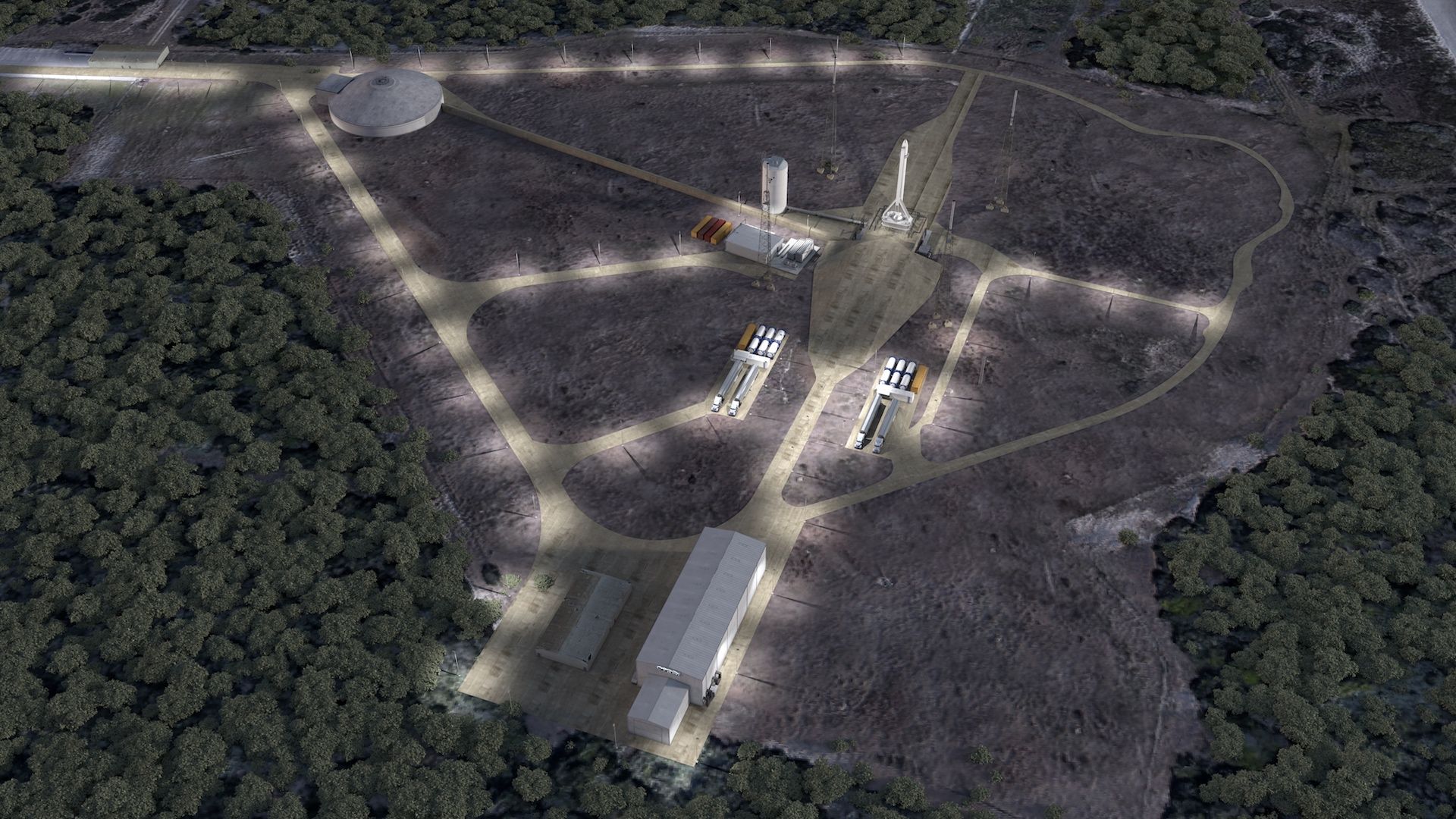 Relativity Space, a venture-backed rocket company, has won Air Force approval to launch from Cape Canaveral in Florida in an agreement announced Thursday.
Why it matters: Relativity Space differs from its competitors in that it relies on automated manufacturing to build its launch vehicles, which it hopes will dramatically lower the cost of access to space. It also puts Relativity Space in the company of NASA, SpaceX, United Launch Alliance and Blue Origin for coveted Cape Canaveral real estate.
The details: Relativity Space aims to begin launching payloads into low-Earth orbit as soon as 2020 from launch pad LC-16 at Cape Canaveral, the site of Titan rocket launches in the past along with Gemini and Apollo mission activities.
In an interview with Axios, Relativity Space co-founder and CEO Tim Ellis said the company already has over $1 billion in booked launches and that its rocket, Terran 1, will be capable of launching payloads of up to about 2,700 pounds.
Ellis said each launch will cost customers about $10 million.
"We can serve all of those small satellite customers that maybe don't fill up our entire satellite ... while also capturing the larger satellite market," Ellis told Axios.
The company has received more than $45 million in venture capital backing from Y Combinator, Mark Cuban, Playground Global and Social Capital, among others. Its management includes former SpaceX, Virgin Galactic and Blue Origin leaders.
What to watch: While SpaceX views reusability as the key to lowering the cost of access to space, Relativity Space is betting on simplifying rocket manufacturing by using 3-D printing. This minimizes parts and cuts manufacturing time, while allowing for flexibility in changing rocket designs, Ellis told Axios.
"We are going to see the future happen with this approach," Ellis said. His company aims to hold its first launch in 2020.
Relativity Space has its main manufacturing facility in Los Angeles, with a 20-year exclusive use agreement with NASA's Stennis Space Center in Mississippi.
Yes, but: Relativity Space has yet to launch its rocket into space, let alone successfully carry payloads, putting it years behind the other companies operating at Cape Canaveral. It remains to be seen whether this venture-backed space company can make major gains via automated manufacturing — although the Air Force seems to think so.
Go deeper:
Go deeper