To tackle antibiotic resistance, researchers try new approaches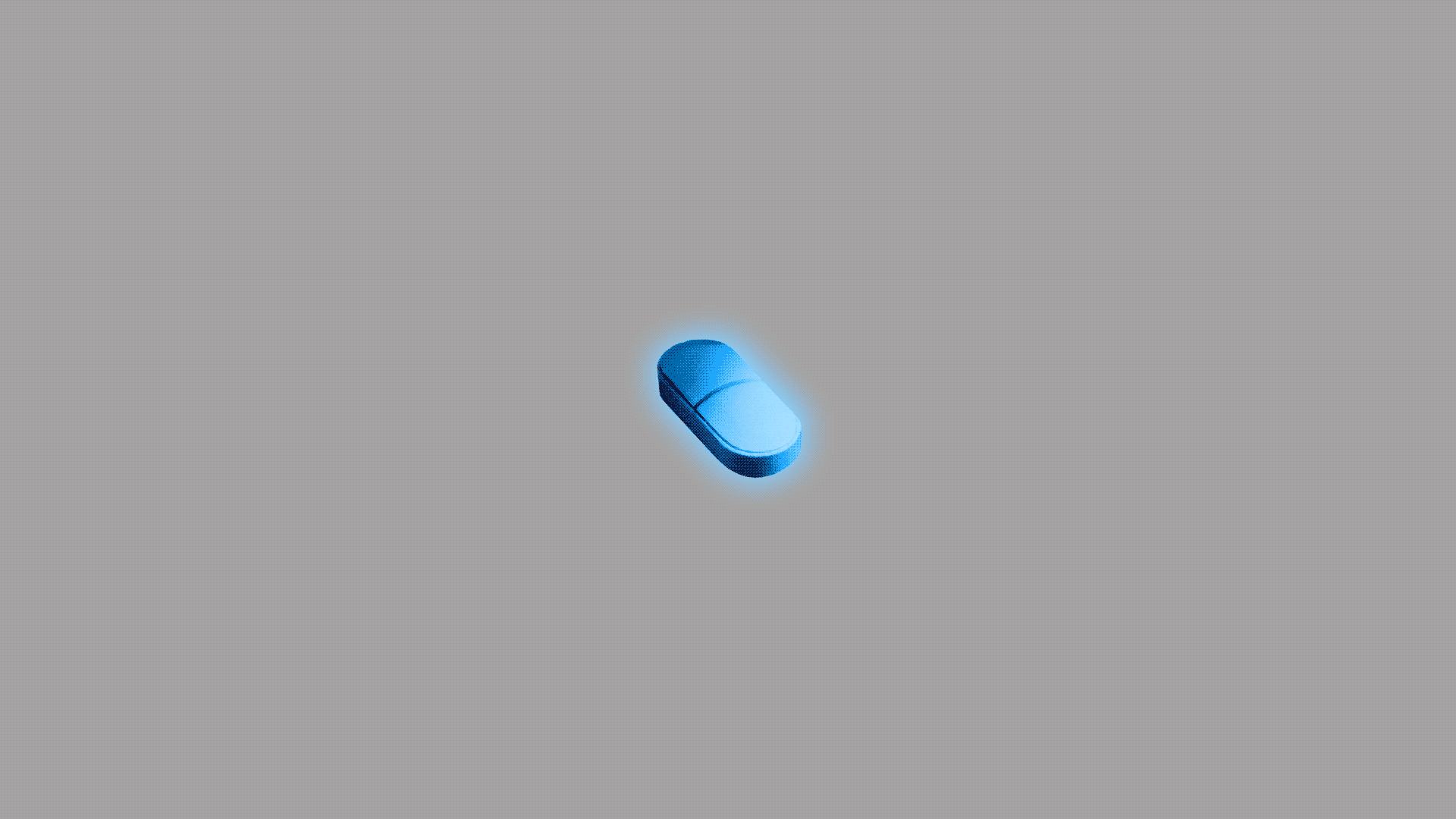 Scientists are testing new strategies to build better treatments for people with antibiotic-resistant staph infections. One aims to boost the power of current antibiotics and another uses a new biologic to disable the bacteria's toxins that incapacitate the immune system.
Why it matters: Calling antibiotic resistance "perhaps the biggest health challenge of our time," Athena Kourtis, an associate director for data activities at the Centers for Disease Control and Prevention, tells Axios:
"Innovative approaches like these are very much needed in order to successfully prevent and treat infections with antibiotic-resistant bacteria."
Background: As of September, there were around 40 antibiotics in the clinical trial pipeline aiming to tackle antimicrobial resistance (AMR), some of which are targeting Staphylococcus aureus that can cause cause fatal infections like MRSA and pneumonia.
The success rate is typically low for antibiotics to reach federal approval for patients, so some scientists are looking for alternatives.
In 2013, the CDC estimated that 80,000 MRSA infections occur each year, causing about 11,000 fatalities in the U.S.
While the latest published data shows significant progress was made to reduce MRSA bloodstream infections in health care from 2005–2012, when it decreased by 17% each year, Kourtis says the progress slowed from 2013–2016.
"Multidrug resistant bacteria is causing havoc on communities and hospitals, and limiting the number of therapies available."
— Victor Torres, associate professor in microbiology department, NYU Langone Health
What's new: In looking for other approaches to tackle this problem, several recent studies have been conducted.
1. A newly engineered protein neutralizes the bacteria's toxins that stymie the immune system from working properly, according to a preclinical study published in Science Translational Medicine Wednesday.
The proteins, called centyrins, bind themselves to some of the toxins produced by the bacteria, and halt them from blocking the immune system.
"This could be considered paradigm-shifting in that it adds a new class of biologics," study author Torres tells Axios.
Torres says the scientists are working with their partner, the company Janssen Research and Development, to create another preclinical trial that would improve the molecule by merging it with an anti-staph monoclonal antibody (mAB) before trying to enter human clinical trials.
2. A new molecular booster penetrates the bacteria to allow the antibiotic to do its work, according to a preclinical study published Nov. 2 in the Journal of the American Chemical Society.
This one takes the first-line antibiotic vancomycin and attaches a molecule called r8 to the antibiotic. This enables it to basically crash through the bacteria's tough protective exterior.
The combination, called V-r8, was found to be a potent combination in mice. According to Stanford, it killed about 97% of bacteria after 5 hours.
Meanwhile, another study published in The BMJ found that around 23% of antibiotic prescriptions given in America were inappropriate, helping lead to the "development of antibiotic resistance, which is one of the greatest threats to public health worldwide."
Go deeper:
Go deeper