China sentences Canadian man to death in apparent hostage diplomacy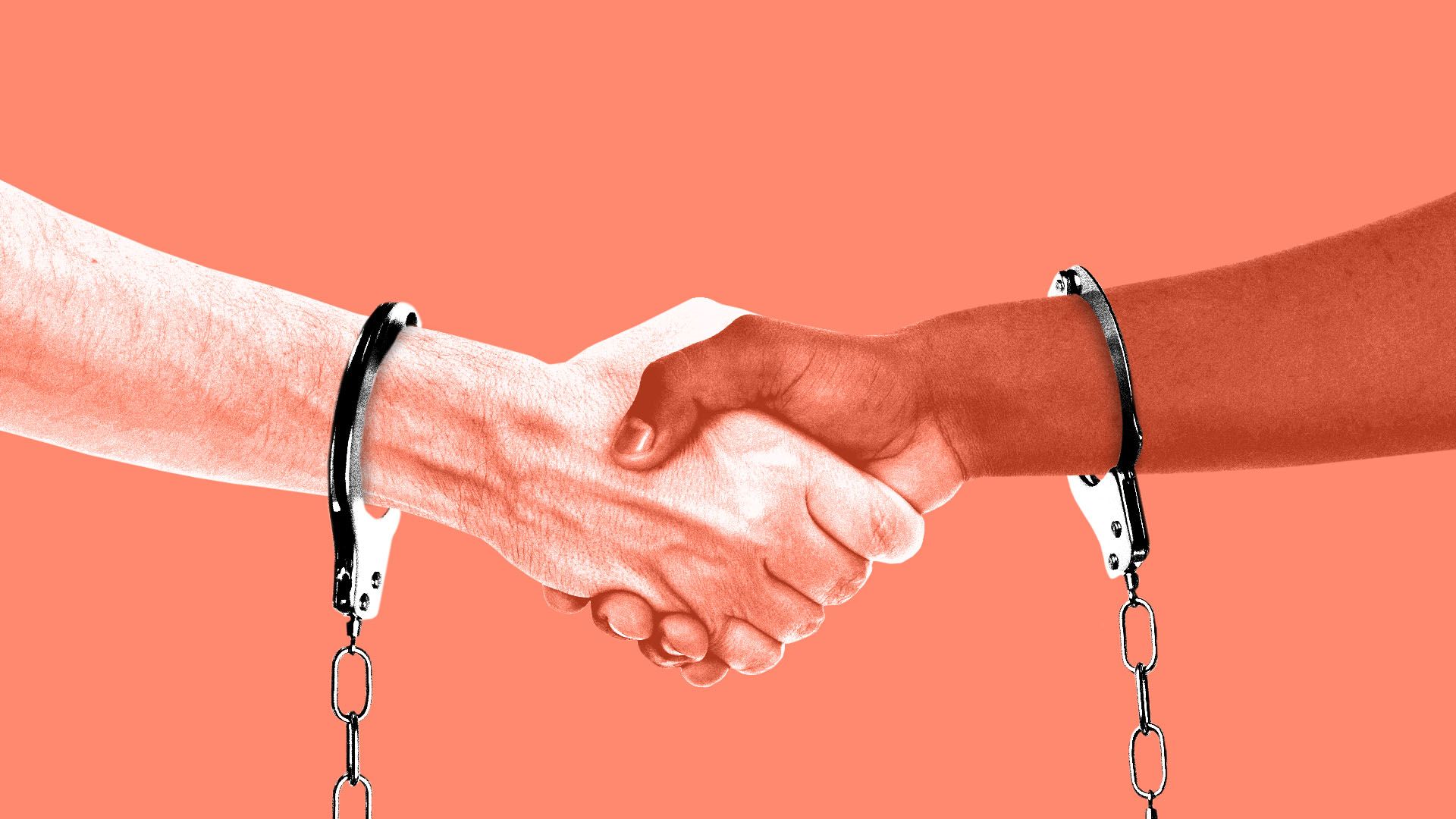 China today significantly escalated the stakes in its brinkmanship with the U.S., sentencing a Canadian man to death in a case rooted in an unrelated extradition request from the United States. The move is another sign of a global shift to tough-guy politics.
The sentence against Robert Schellenberg, a Canadian, appears to be retribution for Canada's jailing of a senior Chinese executive on a U.S. warrant for allegedly violating sanctions against Iran. Meng Wanzhou, chief financial officer of Huawei and daughter of the company's founder, is out on bail awaiting possible extradition to the U.S.
The big picture: Beijing appears to be furious about the case. But, as we reported last week, Schellenberg is also a pawn in a larger game — the new age of hostage diplomacy, in which leading countries are now imprisoning each other's nationals as part of their disputes, trade or otherwise.
Robert Kagan, a fellow at the Brookings Institution, says this is a prime example of a return to the more brute-force state of global dispute settlement prior to World War II, when "trade wars became real wars."
In his latest book, "The Jungle Grows Back," Kagan argues that nations are resorting to strongman-wins-out global politics. "I would consider this new round of hostage-taking a sign of such escalation," he tells Axios.
"So, yes, it's another sign of the jungle growing back — international relations becoming more conflictual as old rules of the order break down."
— Robert Kagan
Go deeper: Review of The Jungle Grows Back
Go deeper