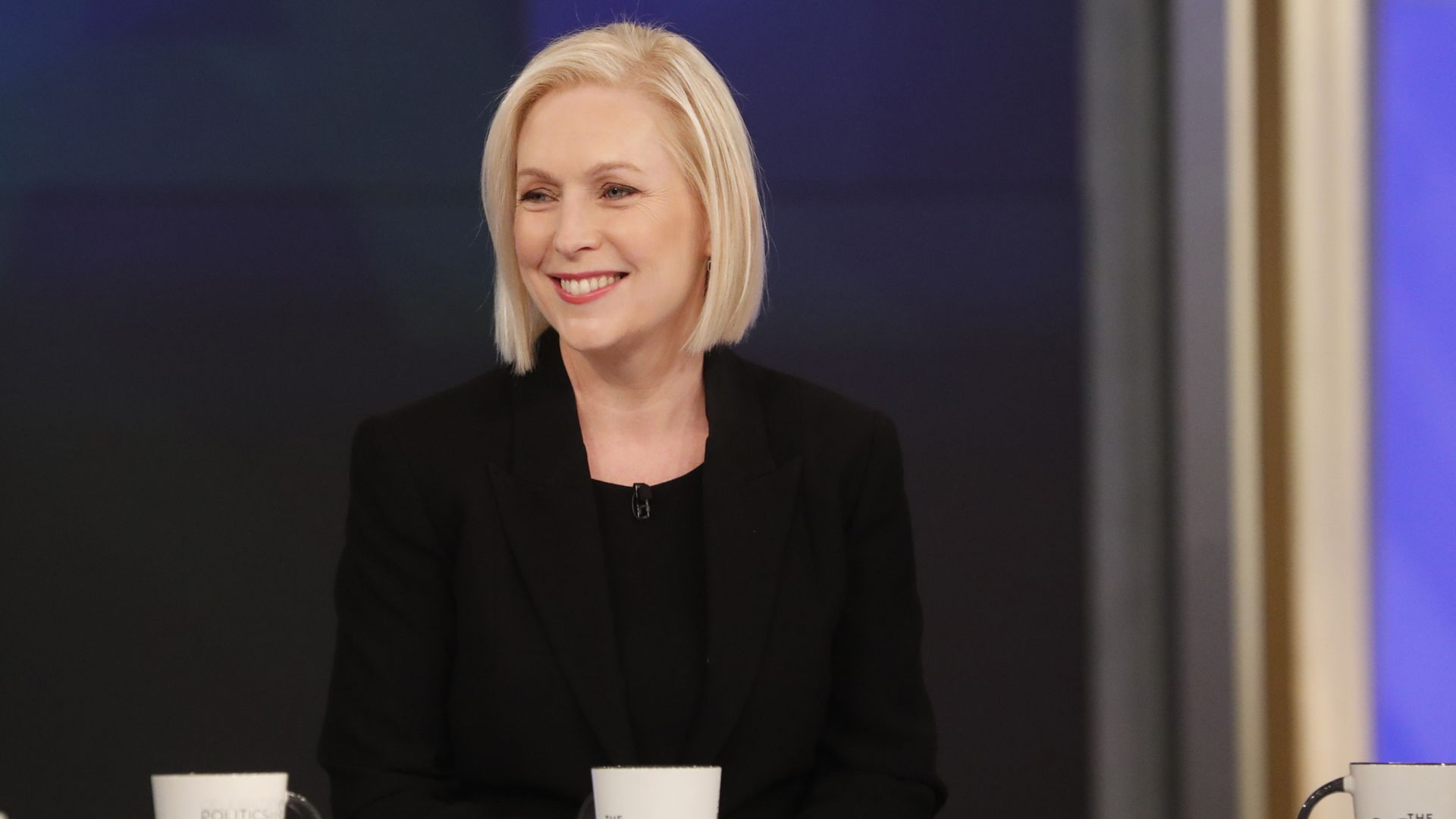 Out of the gate, Democratic women are swarming the 2020 presidential race — outnumbering and outmaneuvering men with early announcements.
What's happening: Sen. Elizabeth Warren started the trend, followed by Rep. Tulsi Gabbard of Hawaii. In coming days, Sen. Kirsten Gillibrand of New York will continue the trend. Sen. Kamala Harris of California will soon after cement the trend.
Both are hiring staff and have launch strategies.
And by the way, we hear Sen. Amy Klobuchar of Minnesota may speed up her plans because of all the coming action.
Why it matters: This could be the month that Democrats truly become the party of women: Speaker Pelosi runs the House, Alexandria Ocasio-Cortez rules social media and women are shaping the early days of the presidential race.
Three of the top four Democrats with the top engagements on Twitter (retweets and likes) from Dec. 11 to Jan. 11 were AOC, Harris and Pelosi. (See the data.)
As Democrats game out what type of candidate will be the most effective Trump slayer, a female challenger would paint a clear, stark contrast.
Last year's midterms rewarded women with clear, competent, confident and fearless visions for the future. They talked about a way forward that was more functional than what they had been witnessing as private citizens.
As women abandon the Republican Party and President Trump continues to rely on his base of voters, that leaves a swath of female voters up for grabs. 
Being a woman doesn't automatically make you electable. But in the Trump era, progressives are likely to reward women who dare to be outspoken.
Go deeper:
Go deeper