Health is Apple's next really big thing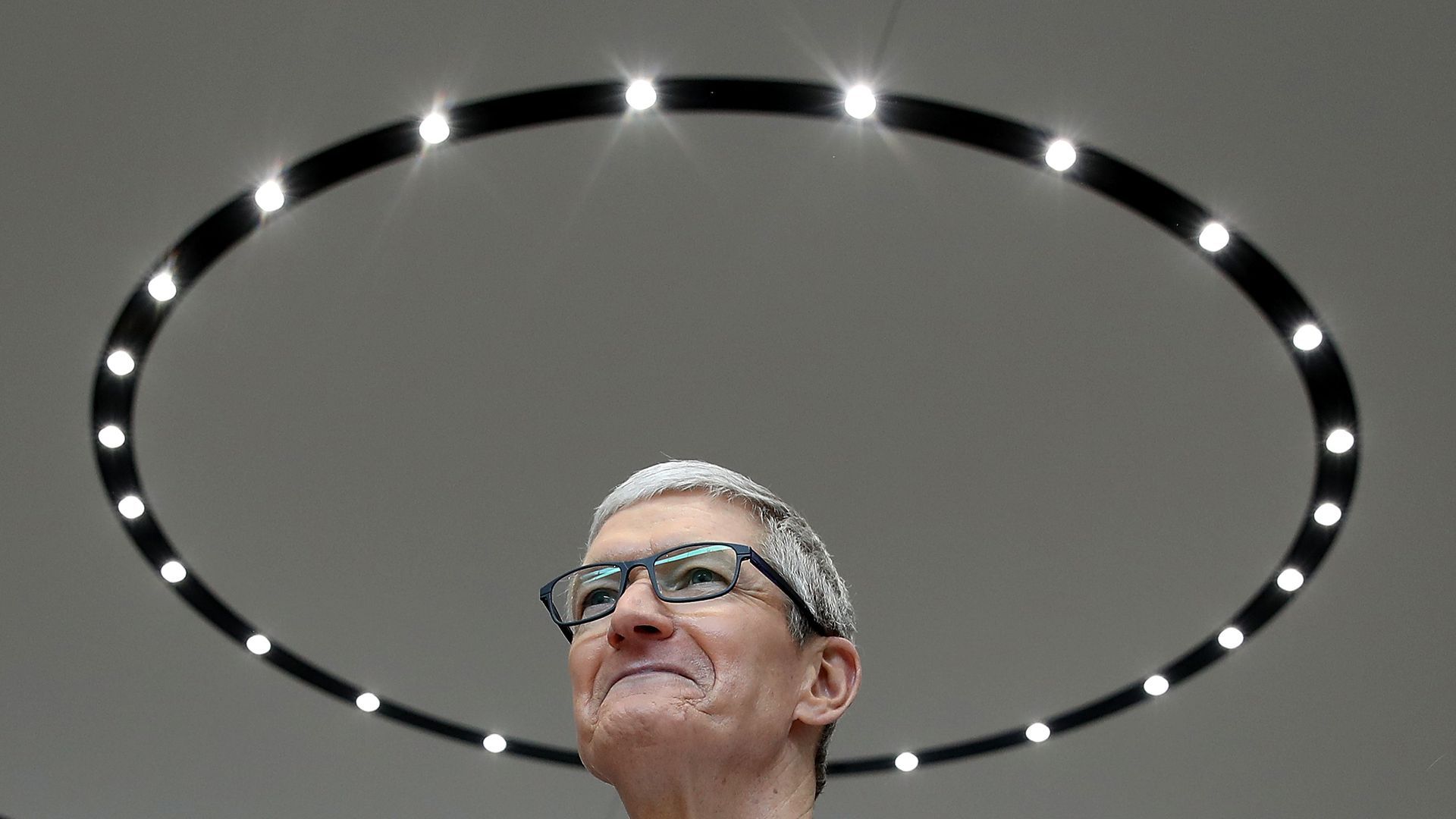 With all the TV maker partnerships Apple announced at CES, plus its earlier content deals, it's clear that video service is Apple's next big thing. But as Apple CEO Tim Cook made clear in a CNBC interview Tuesday, transforming consumer health is Apple's next really big thing.
Why it matters: Apple desperately needs its next act, as its recent earnings warning makes clear. The smartphone market has matured to the point where the innovations are more incremental and that isn't where Apple shines.
Don't get me wrong. I'm sure Apple's video plans are significant. Otherwise it wouldn't be writing giant checks to content providers like Oprah and Sesame Workshop. And it certainly wouldn't be partnering with rivals like Samsung and LG.
In the not too distant future, we will likely get the full picture as Apple launches its new video service. Augmented reality and autonomy are also areas where Apple is placing bets.
But it's clear that it is Apple's work in health care has Cook most excited.
"If you zoom out into the future, and you look back, and you ask the question, 'What was Apple's greatest contribution to mankind?' It will be about health. ... We are democratizing it. We are taking what has been with the institutions and empowering the individual to manage their health."
— Tim Cook to CNBC
Flashback: He talked with similar enthusiasm when Axios' Mike Allen and I met with him last year for our Axios on HBO interview.
The bottom line: Actions speak louder than words. But Apple has already invested years to understand tech and build relationships with hospitals, doctors and regulators. Those are things, unlike a new app or phone feature, that are hard for rivals to quickly duplicate.
Apple's work has already shown up in modest ways, like its fitness research lab, the ResearchKit that allows its products to be used in clinical studies, and the electrocardiogram in the latest Apple Watch.
The last word: As Cook told CNBC, "We're just at the front end of this."
Go deeper: Apple's expanding health lab
Go deeper