ABC News scores Cliff Sims interview ahead of Trump memoir release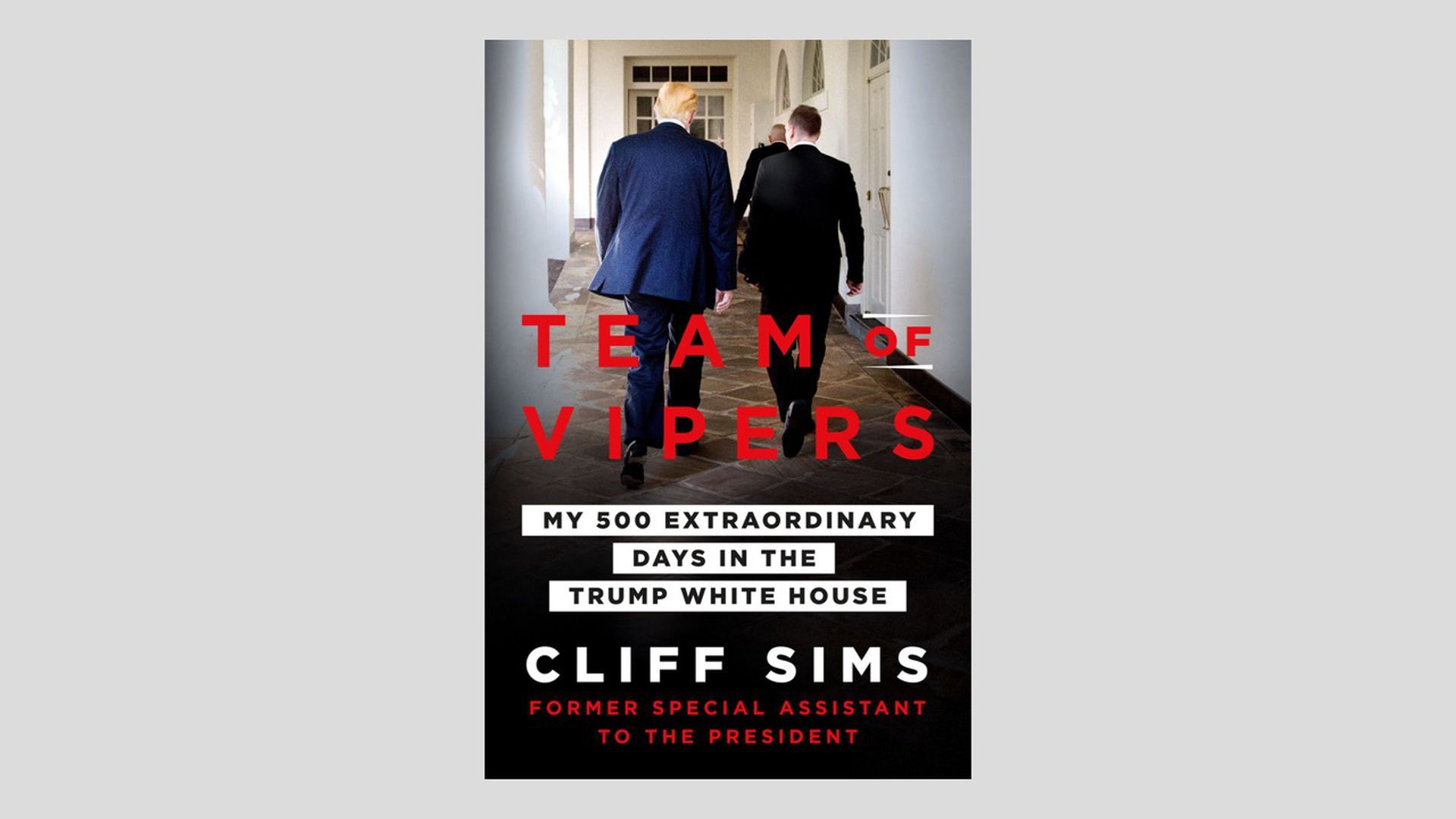 President Trump is curious — and White House aides, alumni and reporters are anxious — ahead of the Jan. 29 publication of the tightly embargoed "Team of Vipers," a delicious, unsparing memoir by former Trump aide Cliff Sims.
Driving the news: ABC News has won a fiercely competitive effort to score the first broadcast interview with Sims, whose book deal was seven figures.
The author will sit down on "Good Morning America" with George Stephanopoulos, whose White House memoir, "All Too Human," was an inspiration for Sims.
Sims will also appear on "The View" and "Nightline," as well as other ABC platforms.
Sims has a massive media lineup for rollout week, including all cable networks and Stephen Colbert.
Details: The book is based on hundreds of pages of contemporaneous notes by the young Alabaman, who has a rare eye and ear for cinematic detail.
The Daily Beast reports: "A 2016 campaign veteran, Sims had enjoyed wide access in part due to his personal friendship with Trump. The two men were so close that the president affectionately called him 'my Cliff.'"
"[T]he president began asking associates in November if 'we lost Cliff?'"
According to a publishing source who has read the book: "No one emerges unscathed."
Go deeper: Trump's tweet by dictation
Go deeper