The whereabouts of the scientist who says he created first gene-edited babies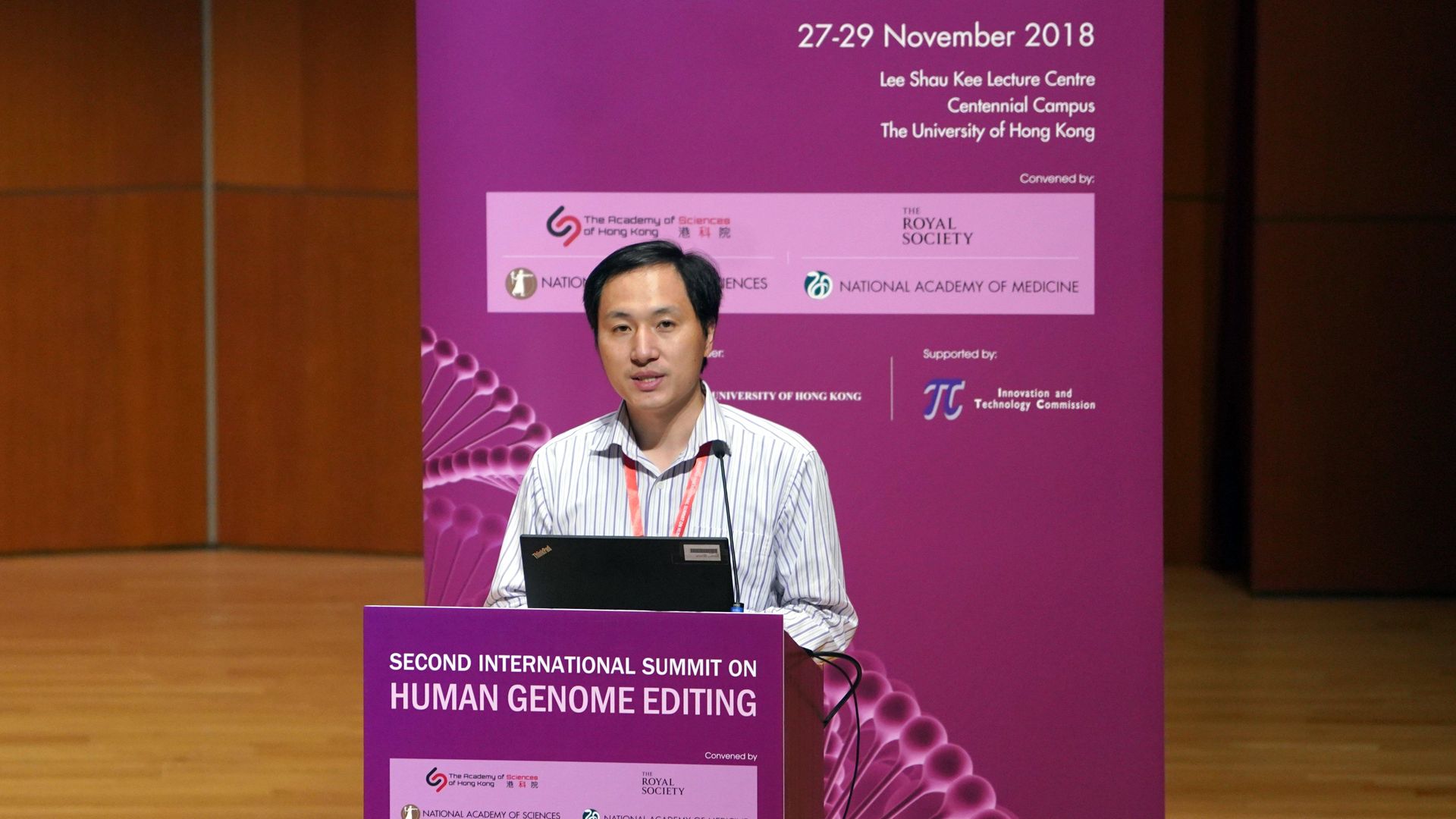 Chinese scientist He Jiankui, who claimed last month that he successfully created the first genetically engineered babies, is being kept under close guard while he remains under investigation by the Chinese government, the New York Times reports.
The big picture: Dr. He was spotted this week for the first time since the conference where he presented his findings at a university guesthouse in Shenzhen. The Times says he's currently under guard at the guesthouse by "a dozen unidentified men." The revelation that he used the gene-editing tool CRISPR to create genetically modified twins has sparked international outrage over the ethical questions of using the technology to engineer a human.
Go deeper