Trump fears being turned into Hoover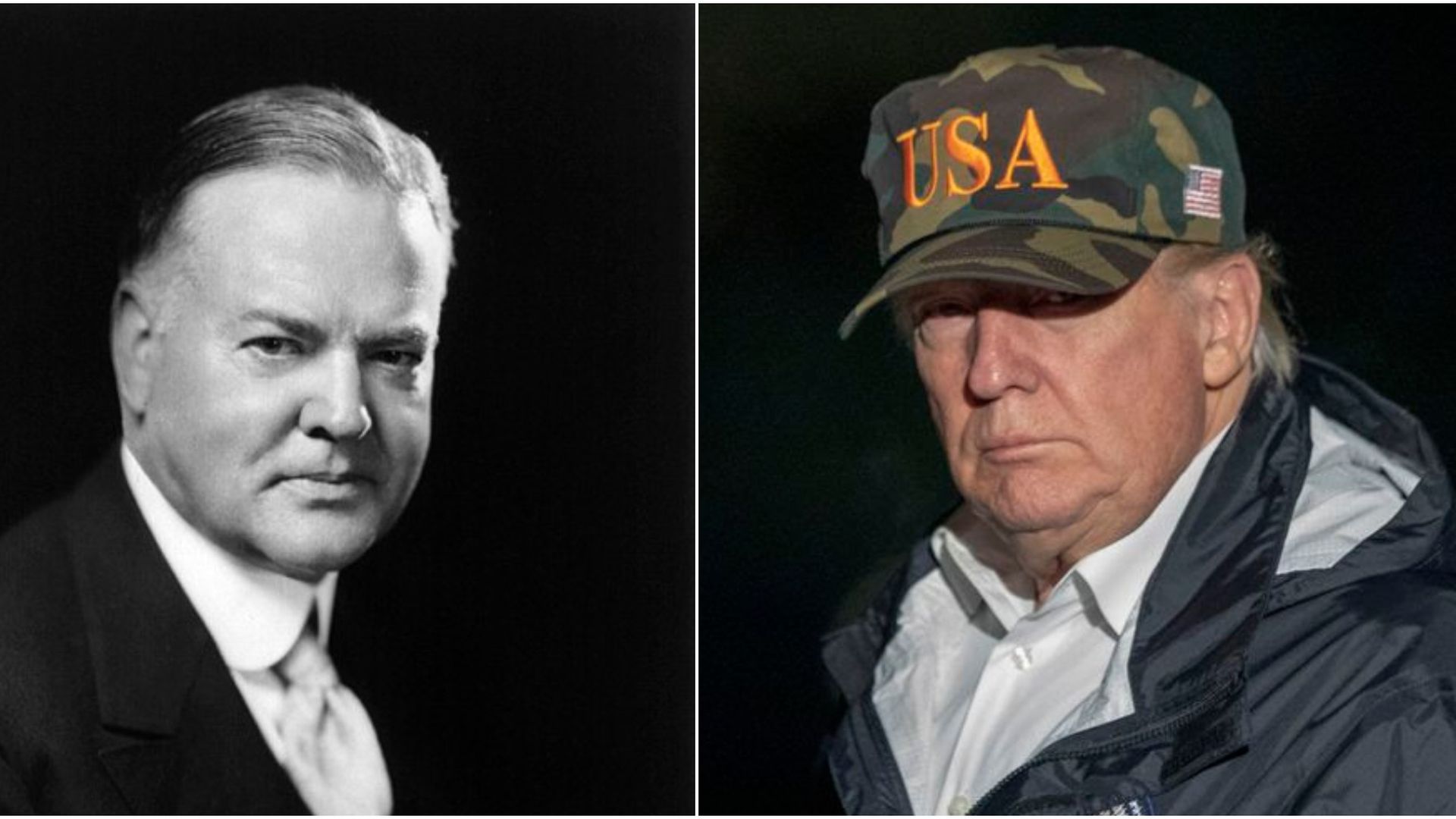 The day after a New York Times editorial suggested President Trump is having a breakdown, White House correspondents Peter Baker and Maggie Haberman go deep inside the West Wing as he approaches two years.
Driving the news: "In recent days, Mr. Trump has asked aides whether he can fire Jerome H. Powell, the Fed chairman he appointed, telling advisers that Mr. Powell will 'turn me into Hoover,' a reference to the Great Depression-era president."
"I'm doing great, but it's a war every day," Trump has said to aides as he scanned headlines. "Why is it like this?"
"He regularly curses at [his staff], some say."
"Even his humor can be abrasive. When Larry Kudlow, his economics adviser, returned after a heart attack this year, the president ribbed him in front of aides. 'Larry, you're here six weeks and you had a heart attack?' Others laughed uncomfortably."
"[T]he president has told associates he feels 'totally and completely abandoned.'"
"Trump's relationship with his children has grown more removed."
"[H]e feels he does not have a friend in the White House."
Save this tape: "He has privately told associates that he is glad Democrats won the House in last month's midterm elections, saying he thinks that guarantees his re-election because they will serve as a useful antagonist."
Go deeper:
Go deeper