Mnuchin denies report that Trump discussed firing Jerome Powell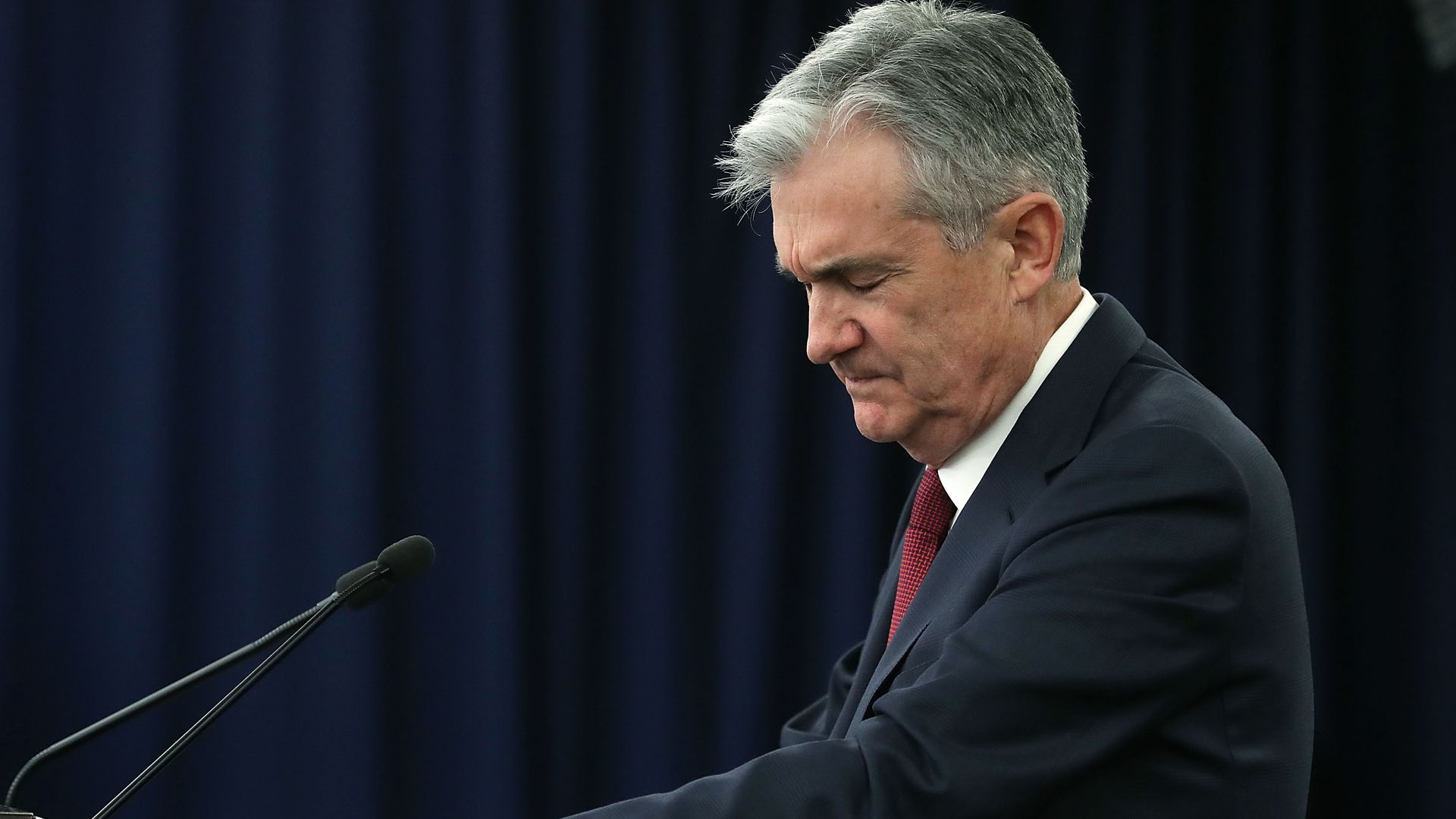 In a pair of Saturday evening tweets, Treasury Secretary Steven Mnuchin denied an earlier Bloomberg report that President Trump has spoken privately about firing Federal Reserve Chairman Jerome Powell following the Fed's decision to hike interest rates for the fourth time during his tenure.
What he's saying: Mnuchin tweeted a quote that he attributed to Trump on Saturday night, saying, "I totally disagree with Fed policy. I think the increasing of interest rates and the shrinking of the Fed portfolio is an absolute terrible thing to do at this time, especially in light of my major trade negotiations which are ongoing, but I never suggested firing Chairman Jay Powell, nor do I believe I have the right to do so."
The big picture: Many administration officials that the president has privately mused about firing have ended up being pushed out later down the line. Firing Powell could have "potentially devastating ripple effects across financial markets," according to Bloomberg, and would challenge the belief that the Fed acts independently of political influence. But as Axios' Courtenay Brown reports, "[n]o other Fed chairman has faced a challenge like the one Powell is facing."
Go deeper: Why the Fed was right to hike
Go deeper