McConnell says Senate will vote on House's short-term funding bill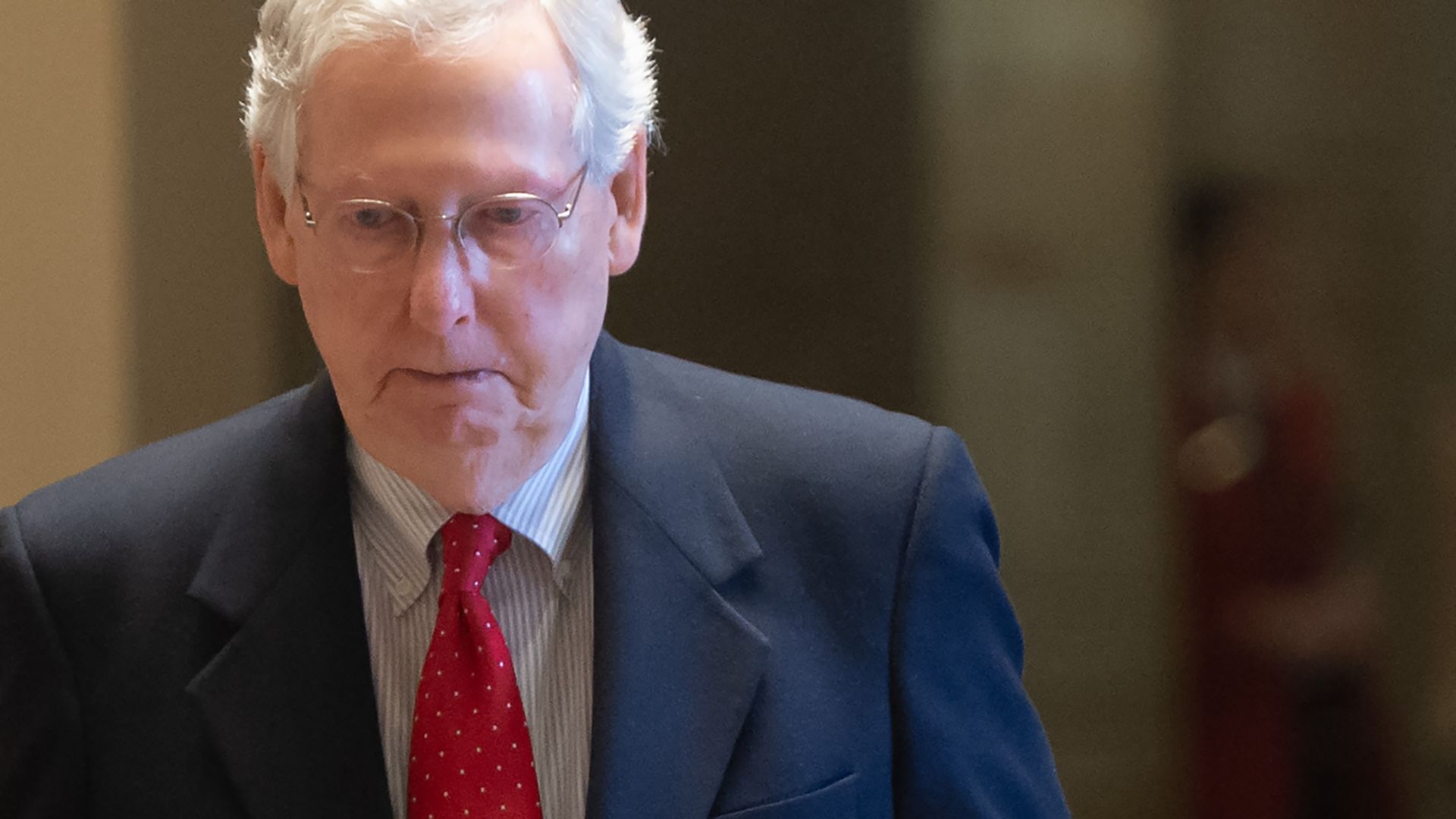 Senate Majority Leader Mitch McConnell came away from his meeting at the White House this morning with President Trump and other Senate Republican leaders with no new deal for Democrats, and said the Senate will vote today on the House's short-term spending bill, which includes $5.7 billion for border security.
The big picture: The bill, which McConnell — toeing the Trump line — called "uncontroversial," is extremely unlikely to pass, and a partial government shutdown will go into effect at midnight if no deal is reached. Trump, who rejected the initial short-term spending bill that the Senate passed earlier this week for not including enough money for his wall, tweeted earlier that Democrats are to blame if the government shuts down. Last week, he vowed to take full responsibility for a shutdown over funding for the border wall.
Go deeper