Defense Secretary James Mattis to retire in February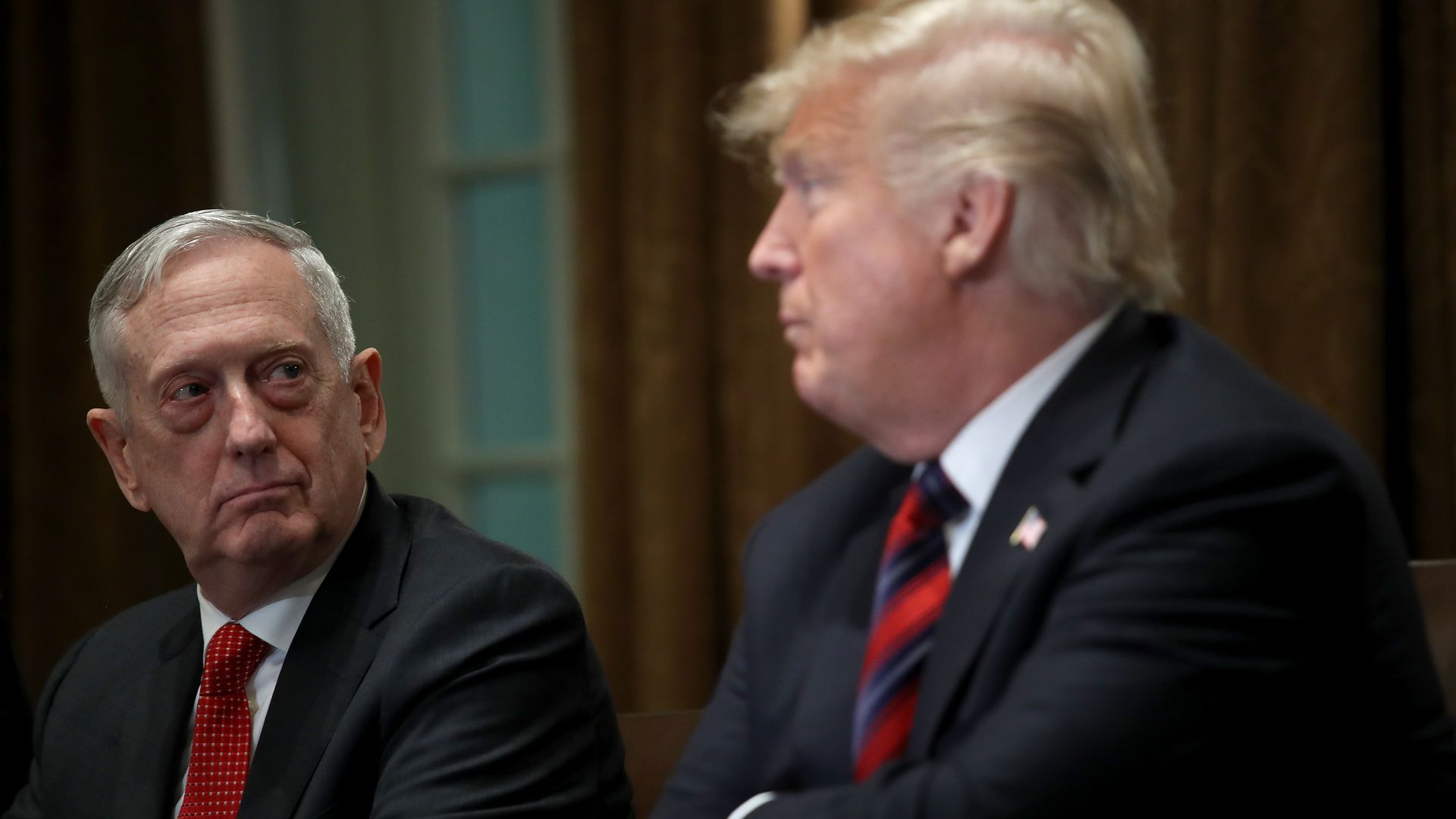 President Trump announced on Twitter Thursday that his defense secretary, James Mattis, will be retiring at the end of February.
Why it matters: The announcement comes just a day after Trump said he would be withdrawing U.S. troops from Syria, a move Mattis reportedly opposed.
Mattis, in a statement released by the Pentagon, said he is leaving because the president has "the right to have a Secretary of Defense whose views are better aligned with yours on these and other subjects."
Key quotes:
"One core belief I have always held is that our strength as a nation is inextricably linked to the strength of our unique and comprehensive system of alliances and partnerships."
"While the U.S. remains the indispensable nation in the free world, we cannot protect our interests or serve that role effectively without maintaining strong alliances and showing respect to those allies."
"Like you, I have said from the beginning that the armed forces of the United States should not be the policeman for the world. Instead, we must use all the tools of American power to provide for the common defense, including providing effective leadership to our alliances."
"Similarly, I believe we must be resolute and unambiguous in our approach to those countries whose strategic interests are increasingly in tension with ours."
"My view on treating allies with respect and also being clear-eyed about both malign actors and strategic competitors are strongly held and informed by over four decades of immersion on these issues."
Our thought bubble: Mattis, like the other Trump administration generals who are all either gone or on their way out, was a reassuring presence for allies trying to make sense of Trump's erratic foreign policy, and considered a brake on some of the president's impulses. But his influence with Trump has reportedly been waning for months.
Go deeper:
Go deeper