ACA ruling tosses "political bomb" into Trump's 2020 re-election bid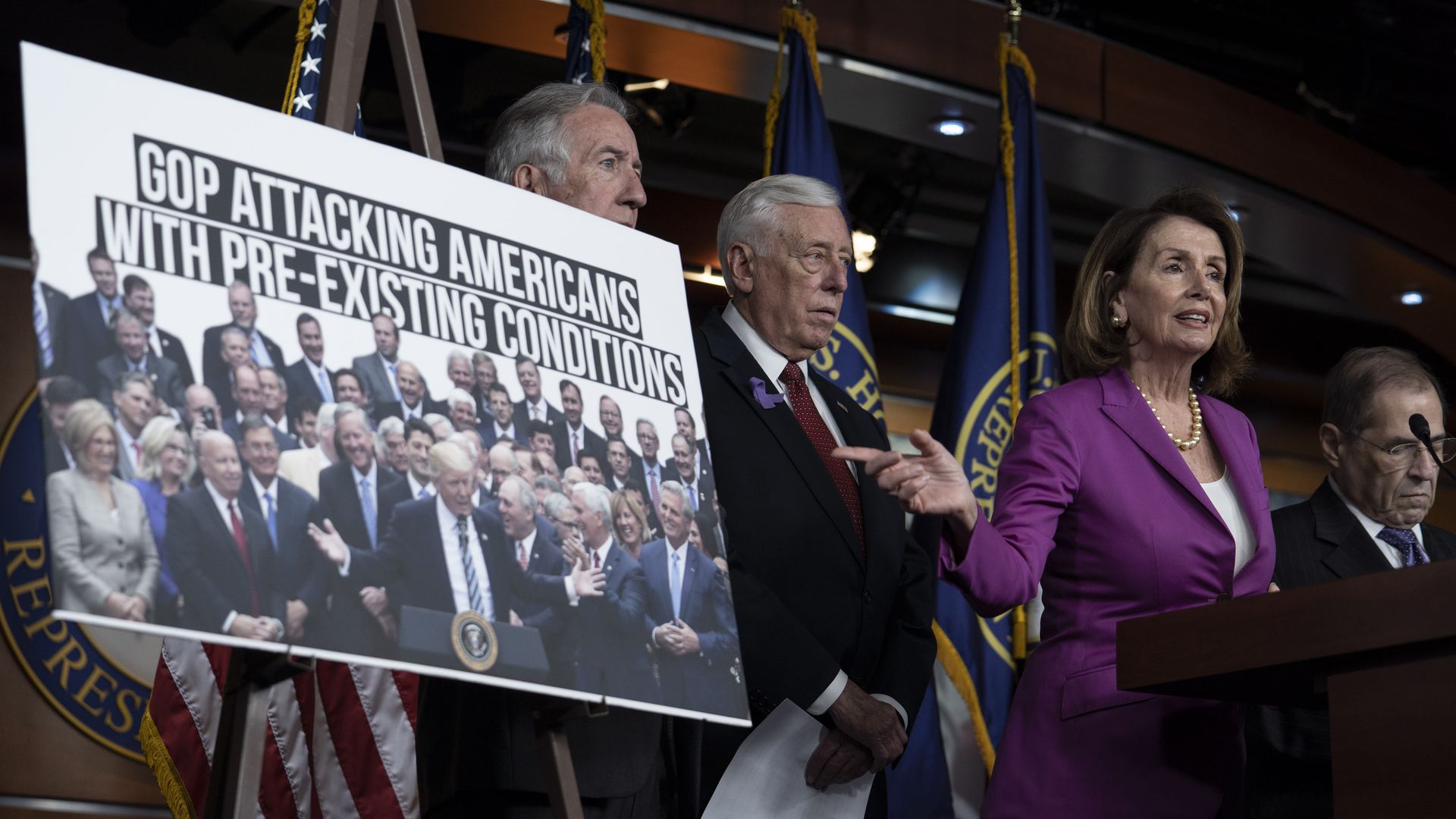 "An explosive court ruling to wipe out Obamacare has revived the acrimonious health care battle in Washington and tossed a political bomb in President Trump's lap as he gears up to run for re-election," Bloomberg's Sahil Kapur writes.
The big picture: "The case may not be resolved in the courts before 2020, legal experts said, which could make it a defining issue in the race for the White House and Congress...Democrats immediately jumped on the Friday night ruling to warn that health care coverage for millions of Americans was at stake."
The N.Y. Times reports that the Texas ruling "is so sweeping that many legal analysts believe it is likely to be overturned. The Supreme Court, in a 5-to-4 decision, has already upheld the Affordable Care Act's legality."
But as Axios' David Nather pointed out yesterday: There's no guarantee that a more conservative Supreme Court won't just let the law die.
And The Times is right that the volatile debate will now be "center stage in a newly divided capital."
Be smart: Republicans now are going to debate whether they want to take a popular program away from voters — not where a party wants to be.
Go deeper: Affordable Care Act may be headed back to Supreme Court
Go deeper