Google's CEO weighs in on bigness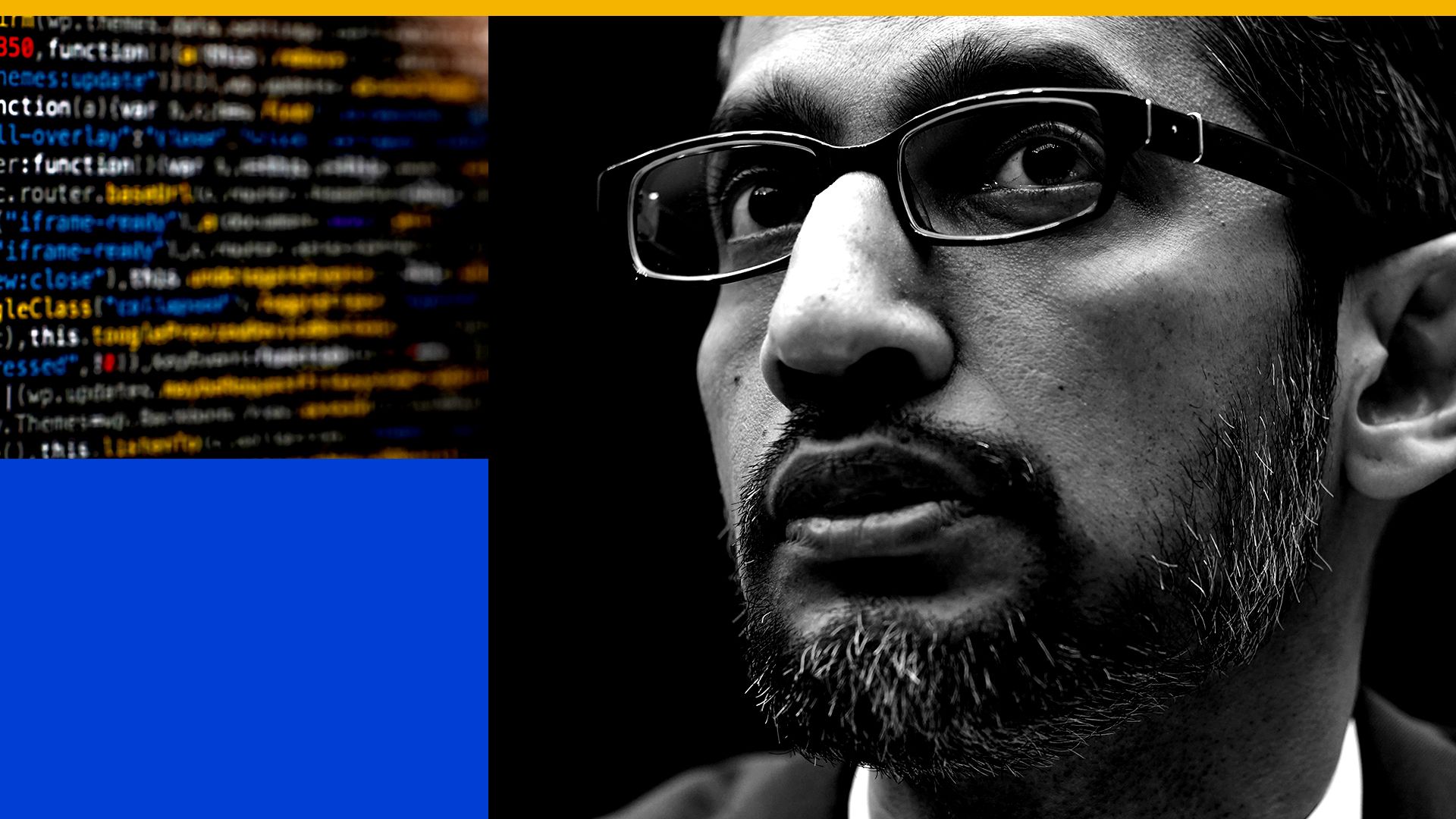 In 2000, when the Clinton administration was intent on breaking up Microsoft, CEO Bill Gates said his company only looked unassailable. Microsoft, he said, was actually vulnerable to being toppled by any number of as-yet-unseen Davids. Government anti-trust lawyers — and much of the country — scoffed. Just a few years later, in walked Google.
Driving the news: Now Google seems unassailable and, against fierce criticism that it is far too big, CEO Sundar Pichai is arguing much the same as Gates — that his company only seems impregnable.
"There's a lot of competition amongst big companies. ... For the first time, I think there is more international competition than ever before, and I think that's going to hold true."
— Pichai, to Axios
The backdrop: Bigness in corporate America is under increasing scrutiny by regulators and scholars who link it to stagnant wages and anti-competition. Together, Amazon, Facebook, Apple, Microsoft and Alphabet, Google's parent, make up 1% of the companies in the S&P 500, but nearly 15% of the wealth.
But in interviews this week, when Axios asked Pichai and Gates how they are reckoning with the backlash against bigness, they defended it.
Gates warned against slamming bigness for its own sake. No big company in the U.S. — in fact, no industry — merits anti-trust action, he argued.
Pichai offered a patriotic defense: "There are some advantages of big companies, which is we do invest for the long term in foundational technologies," he said. "Areas like AI or quantum computing, all this will no doubt ... end up being big drivers of U.S. leadership, economic growth."
Go deeper