Apple to invest $1 billion in new Austin campus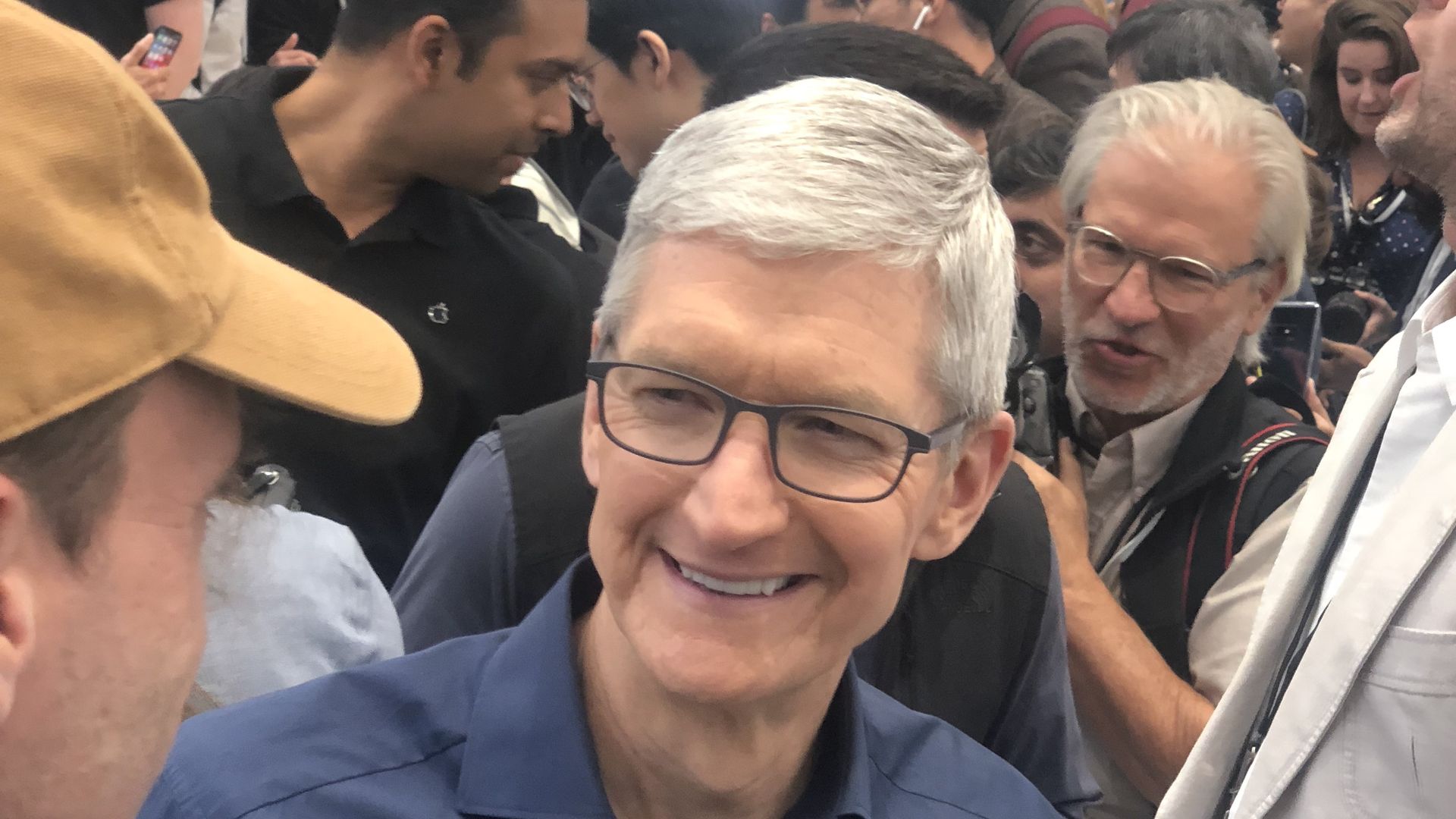 Apple plans to build a new $1 billion campus in Austin, Texas, adding thousands of jobs, while also setting up new large offices in Seattle, San Diego and the Los Angeles area.
Big picture: Apple said in January that it would look for a new area to set up shop outside of California and Texas. For now, though, the company is doing most of its growing in those two states, while also adding and expanding smaller offices elsewhere.
Details:
Apple will establish a third campus in Austin. The new 133-acre site is about a mile from an existing site. It will initially be able to support 5,000 additional employees, with the ability to grow to 15,000 workers.
Apple will also set up new offices in Seattle (home to Microsoft and Amazon), San Diego (home to chipmaker Qualcomm) and Culver City (an entertainment hub that will be home to some of Apple's content efforts). Each of those locations is planned to be home to more than 1,000 employees.
Apple is also expanding operations in Pittsburgh, New York, Boston, Portland, Oregon and Boulder, Colo. and leaving open the possibility of finding other places in the U.S. to open significant sites. Earlier this year, the company had reportedly been on the verge of signing a deal to set up shop in North Carolina.
Bottom line: Apple is more than fulfilling its pledge to create jobs and expand domestic operations, even if the details have shifted a bit from the January plan. The company has added 6,000 U.S. jobs this year and is on track to reach the goal it set out in January of adding 20,000 domestic jobs by 2023.
Tax breaks: Apple is getting some incentives for the Austin expansion in the form of a $25 million grant from the state of Texas and what's likely to be tens of millions of dollars in local property tax abatements. However, that's a tiny fraction of what Amazon sought and got for its HQ2 moves in Virginia and New York. And Apple will still be providing fresh property tax revenue to the county.
History lesson: Apple has been in Austin since 1992, when it had fewer than 100 jobs there. Currently, with 6,200 jobs, it's Apple's largest center of employment outside of the Cupertino, Calif. headquarters. With the planned expansion, Apple is on track to be Austin's largest private employer.
Our thought bubble: For all the talk of how the smartphone market has peaked and Apple iPhone sales are hurting, the company is expanding at a pace that suggests it expects to keep growing.
Go deeper