Google's Pichai on antitrust: There's more international competition than ever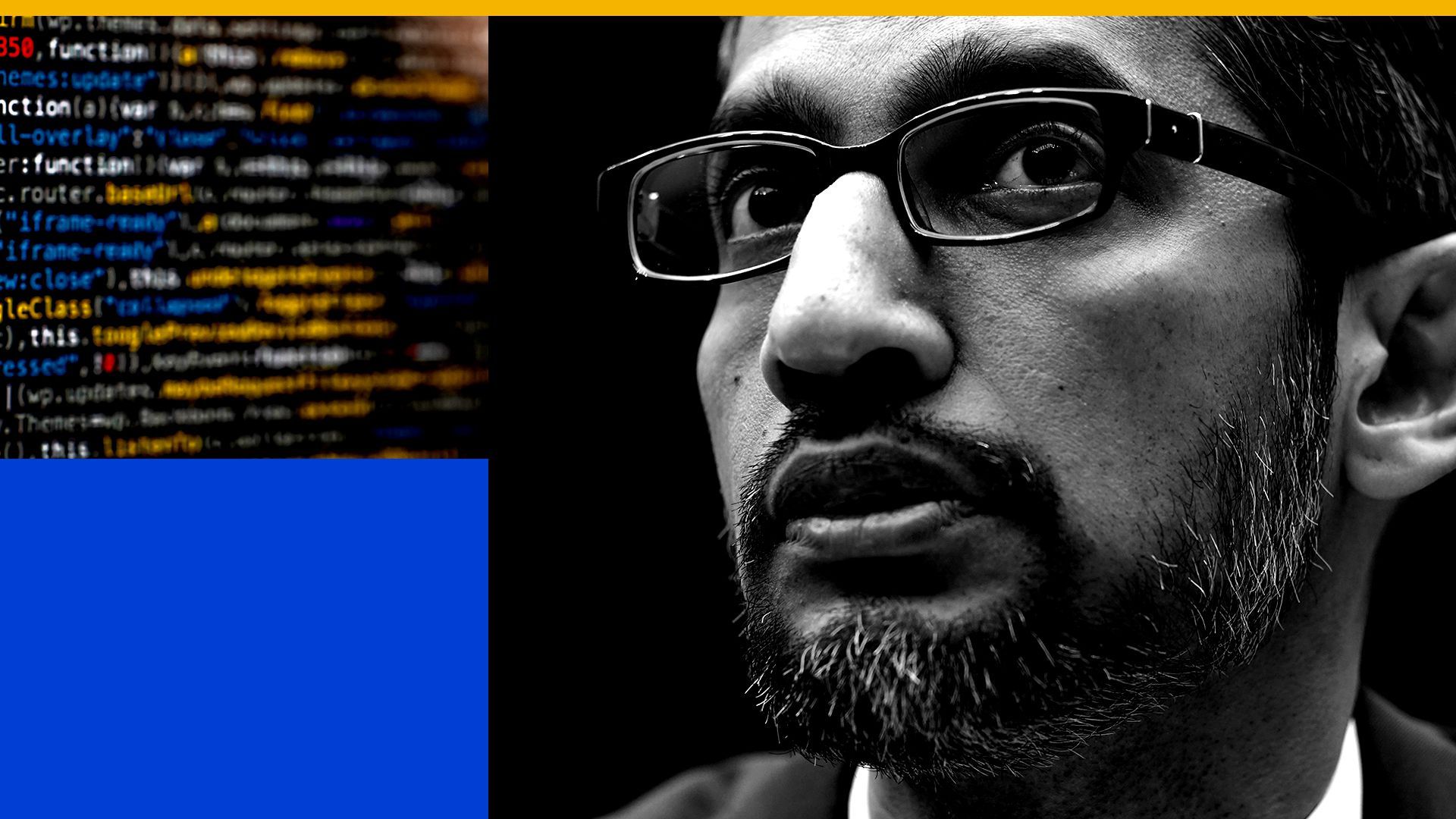 Google CEO Sundar Pichai spent most of his three hours of testimony before the House Judiciary Committee yesterday dealing with allegations of conservative bias, though he also got pushed on the company's policies on privacy and China.
During an interview with Axios following his interrogation, Pichai discussed his thoughts on whether Google might need to be broken up, pointing to the level of antitrust competition from large global companies and well-funded startups.
"There's a lot of competition amongst big companies. For the first time, I think there is more international competition than ever before, and I think that's going to hold true."
"I do see a lot of innovation happen, too, just coming into this week, reading the coverage. I think there's been IPOs potentially announced or being tracked of Airbnb, Lyft, Uber, Postmates and so on, which to me looks like innovation is, like, well and alive."
Scrutiny of Google: Pichai said he expects tougher scrutiny of his company and other tech giants is "here to stay."
"You want to be thoughtful about how you develop powerful technologies. And I think it's important that more people than engineers are able to weigh in on these things."
— Google CEO Sundar Pichai, in an interview with Axios
Basic research: He noted that companies like Google are needed at a time when the U.S. government is investing less in basic research, just as fields like AI and quantum computing are taking off.
"There are some advantages of big companies, which is we do invest for the long term in foundational technologies," he said. By contrast with the U.S., Pichai noted that China is investing big in AI and other areas.
Search in China: Pichai echoed his comments before Congress, saying that "right now, we have no plans to launch search in China, but we always feel compelled to explore."
Google, he said, is trying to balance the benefit of the information it could provide to Chinese citizens with the company's values around privacy and freedom of expression.
Earlier in the day, Pichai confirmed that at one point Google had more than 100 people working on Dragonfly, its project exploring what search could look like in China. That work, he told Axios, could also show up in other areas of Google's business.
"There are 100 million Chinese-language speakers outside of China, alone, for whom we can improve search quality," he said. "There are areas like education and health care where we may be able to help."
Go deeper