Verizon takes $4.6 billion write-down for media unit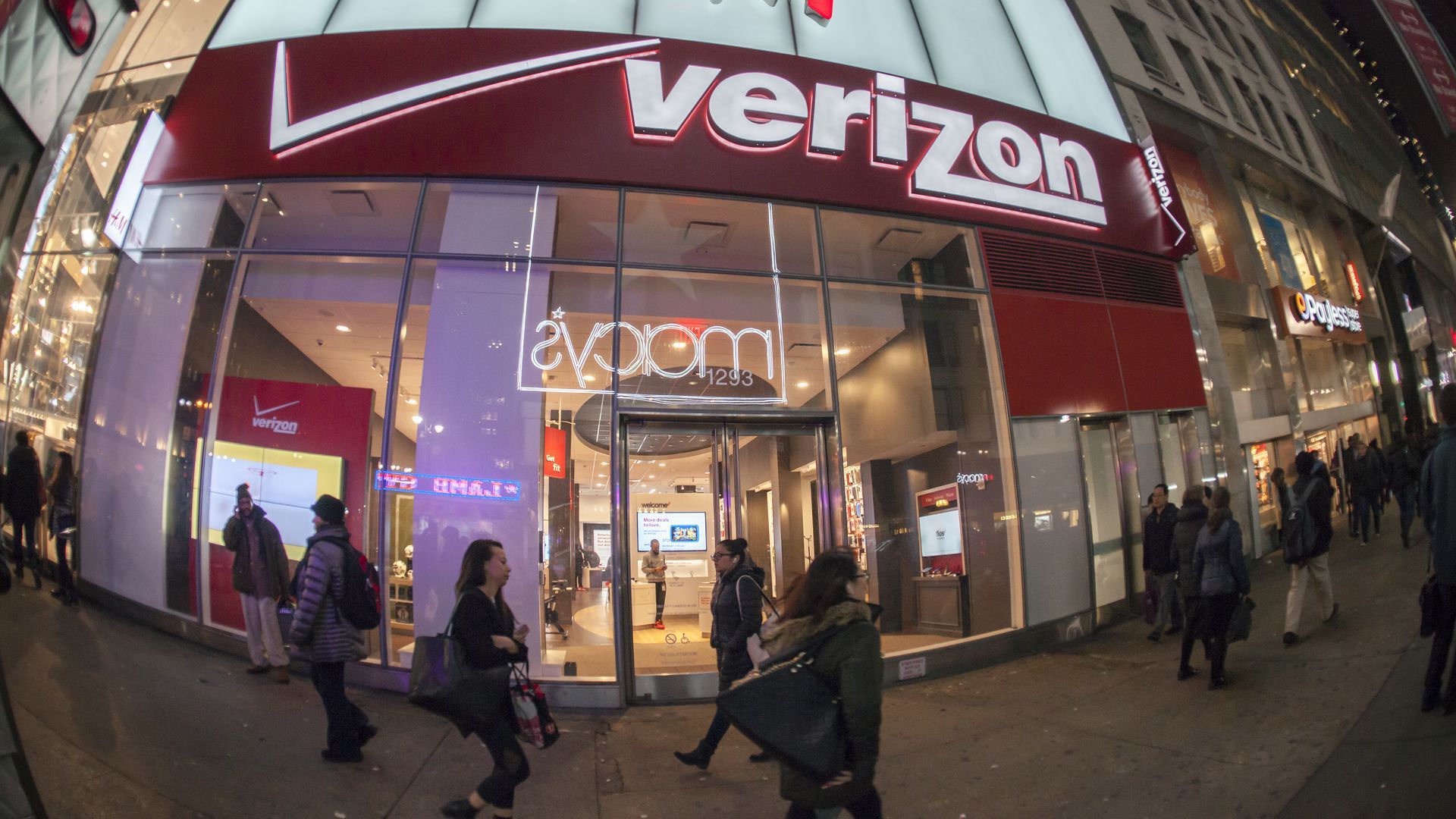 Verizon announced in a regulatory filing Wednesday that its media arm, which includes the remnants of internet giants AOL and Yahoo, is much less valuable today than the telecom giant thought the unit would be when it assembled the division just last year.
Why it matters: With a $4.6 billion write-down, Verizon is essentially admitting that its media unit, currently called "Oath" but soon to be rebranded as Verizon Media Group, is now worth roughly half of the $10 billion Verizon spent on the business over the past two years.
Background: Verizon foreshadowed Oath's demise last quarter when it said it expected Oath revenues "to be relatively flat" in the near-term and "does not expect to meet the previous target of $10 billion in Oath revenues by 2020."
Yes, but: The numbers reported Wednesday are significantly more worrisome than what executives alluded to in October.
Between the lines: Oath is still the fourth-most visited platform on desktop and web, according to the latest web rankings from Comscore, surpassing properties like Amazon and Twitter. But the company is struggling to make ad money off of that traffic.
Verizon hoped to grow its ad tech business to compete with the likes of Google and Facebook, which is why it initially assigned former AOL CEO and internet veteran Tim Armstrong to run its media unit. (Armstrong and several other C-suite executives have since resigned.)
But the ad landscape is more competitive now that companies like Amazon and Pinterest are doubling down on advertising for their business models as well.
Oath has begun testing other forms of revenue, like subscriptions, in an attempt to make up for an ad falloff, but numbers today suggest little confidence in that plan.
The bigger picture: Verizon's media business is just one of many parts of its business that the mobile and pay-TV company is reevaluating.
The bottom line: Verizon executives are now saying that the decision to assemble Oath at the beginning of 2017 may not have been the smartest bet.
Our thought bubble: Verizon's strategy to spend $10 billion assembling a digital marketing business is vastly different than rival AT&T's strategy to spend $85 billion to create a content and licensing business. Early positive earnings results suggest that AT&T's investment seems to be working for the telecom giant.
Go deeper:
Go deeper