Axios AM Deep Dive
September 22, 2018
5G, one of today's most used and least understood buzzwords, describes the next generation of mobile networks. We expect it to trigger a surge of new devices and businesses, with the potential to reshape whole cities and industries.
The Axios tech team — led by Scott Rosenberg, Ina Fried and Kim Hart, and aided by our amazing Visuals colleagues — dives into the technology, the pitfalls and the promise.
1 big thing: The next tech wave rides on 5G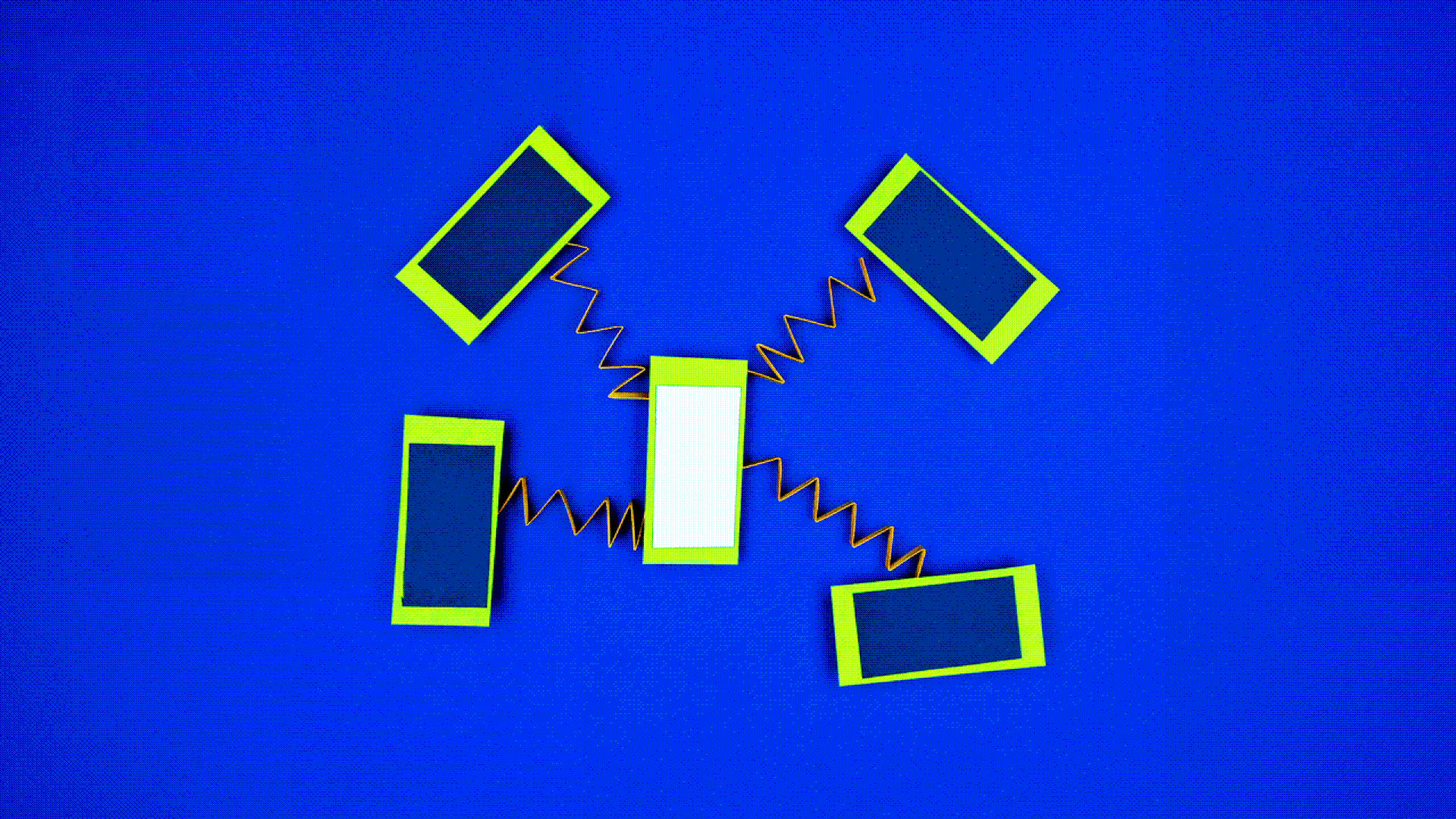 The next generation of mobile networks will make or break the big tech ideas of the future, allowing them to be field-tested at scale, and checked off as a revolution or a dud.
Why it matters: Autonomous vehicles, smart homes, smart cities, "internet of things" devices, virtual and augmented reality — 5G will carry this raft of new technologies out of the labs and into our streets and homes, weaving the internet into daily life.
Between the lines: Yes, 5G will mean faster data on phones. But it will also pave the way for billions of connected devices — everything from sensors that can measure water levels to surgery done remotely over the internet.
5G offers three upgrades to its predecessor, today's 4G (or LTE) networks:
Minimal delay, or low latency, for real-time applications like gaming or remote piloting.
Long battery life, for those days when you can't find a charger — and for devices that need to sit untended in the field.
High speeds, for no-wait viewing of high-definition video and transfers of enormous hunks of data.
The big picture: 5G will take a long time to roll out. It's as easy to overestimate this transformation in the near term as it is to underestimate its impact over five to 10 years — just as, 10 years ago, it was hard to believe that the last generations of network-tech upgrades would make streaming anywhere, navigation everywhere, ride sharing, and mobile transactions our new normal.
What's next: In the same way that 4G led to a never-forecast world of Uber, Spotify, and Square, we don't know what new companies and services 5G will inspire.
And the providers don't care. They've learned that their job is to keep creating new technical realities that entrepreneurs and engineers will inevitably explore and exploit.
The bottom line: Last time around, the arrival of a new network generation moved the internet off our desktops and into our palms and pockets. This time, it will transform the network from something we carry around to something that carries us around.
2. When 5G will arrive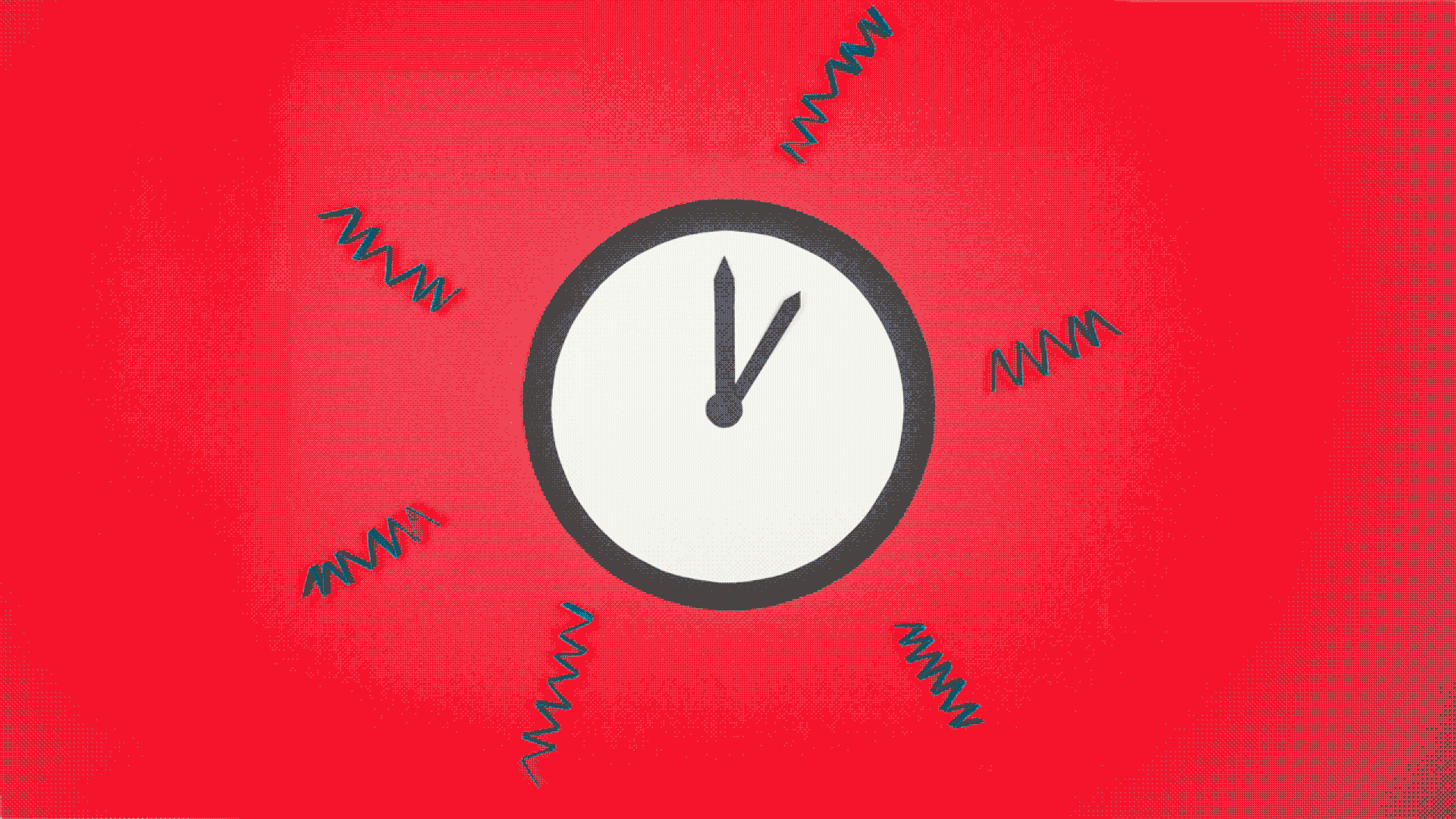 The first 5G-ready smartphones won't arrive until 2019.
That means this year's efforts will be a mix of portable hotspots and "fixed wireless" — that is, using cellular networks to offer an alternative to wires for home broadband.
Between the lines: While all of the Big 4 carriers plan to offer 5G mobile cell service in the first half of next year — and each is making the case they will be first — each is taking a different path.
AT&T will offer 5G-powered mobile hotspots in a dozen cities this year before likely rolling out phones in the first half of next year.
Verizon plans 5G service in at least 5 cities this year — not for mobile phones but for fixed wireless.
Sprint owns some unique airwaves that it hopes will give it an advantage as it works on eventually rolling out smartphone service in 9 U.S. cities.
T-Mobile says it plans to offer 5G smartphone service next year to customers in New York, Los Angeles, Dallas and Las Vegas.

Sprint and T-Mobile say their proposed merger, which is still awaiting regulatory approval, will accelerate their 5G efforts.
Globally, the picture is more mixed:
China's early investments could help spur earlier economies of scale in the global 5G device market. But in Europe, concerns remain about the business case for 5G, with investment coming more slowly.
Reality check: Even after 5G is more widely available, many devices will still rely on 4G for roaming outside of 5G coverage areas. Research firm Strategy Analytics projects that by 2023, only 6.5% of global wireless subscriptions will be 5G, while 70% will be 4G.
3. How to sound smart about 5G
What's a G? The mobile industry refers to new "generations" or Gs each time it introduces a new industry-wide technical standard and rebuilds the fundamentals of mobile data networking. That's been happening at roughly a once-a-decade pace.
How it works: The initial version of 5G builds on today's LTE networks but introduces a new type of radio technology that responds more quickly, moves data faster, and uses less power.
Sound smart: Here are some key 5G terms:
Small cells: As the name implies, these devices for providing network service are smaller than a traditional cell tower but as a result have to be placed much more closely to one another. Critical to 5G, carriers have also been using small cells to improve their 4G LTE coverage and capacity in cities.
Latency: the amount of delay, or lag in response, in a network. One of 5G's main advantages, along with faster speeds once a response has started.
Spectrum: the frequency of airwaves used to carry, among other things, cell phone signals. 5G uses a wide swath of airwaves, including higher frequencies than have been used in the past.
Millimeter wave: This ultra-high-frequency spectrum is key to getting the fastest speeds out of 5G. These signals are also fragile, traveling comparatively small distances and easily blocked by buildings and other objects.
4. The global race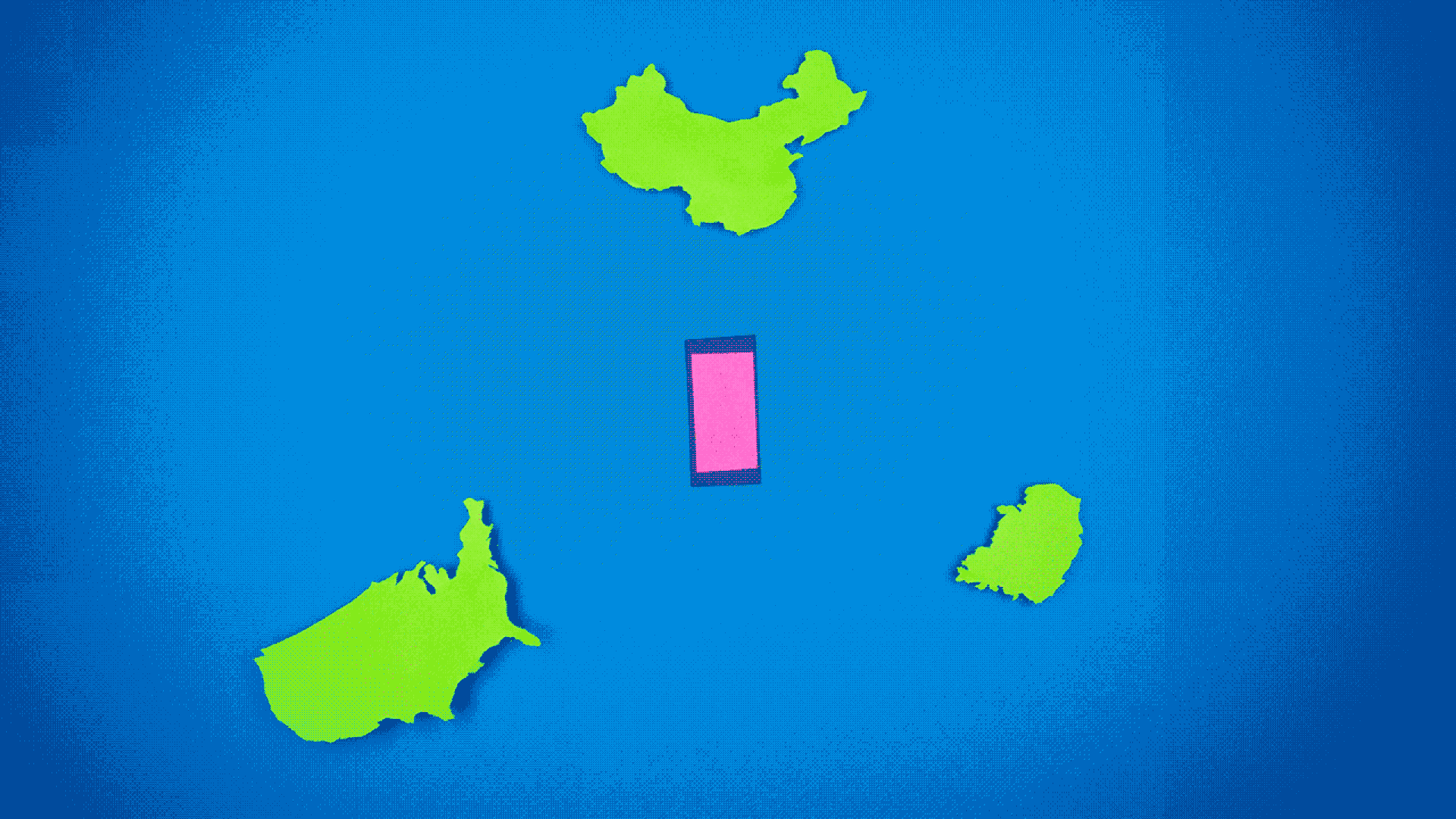 The advent of 5G has turned into a serious geopolitical fight — actually, two.
Fight #1: The race to get 5G networks up and running.
It's a three-way game right now among the U.S., China, and South Korea.
While the U.S. may be technically first with 5G in a few places, China is spending significantly more and will likely be first with 5G en masse.
Fight #2: The competition over whose technology will power the networks.
U.S. security concerns about Chinese equipment have loomed large: The U.S. won't allow Huawei to supply gear to major U.S. telecom firms, favoring European players Ericsson and Nokia (as well as Korea's Samsung).
These concerns prompted some Trump administration officials to ponder earlier this year whether the country needed to nationalize the 5G effort, though that idea was flawed and faded fast.
Be smart: The U.S. has no major cellular network equipment makers. Chipmaker Qualcomm is the biggest American player in the underlying 5G technology.
Why it matters: Being first brings the opportunity to take the lead with the kinds of never-before-possible apps that exploit a new generation of network capabilities. For example, in being first with 4G, the U.S. was able to lead the way with services like Uber and Snapchat.
Go deeper:
5. Why 5G keeps security experts awake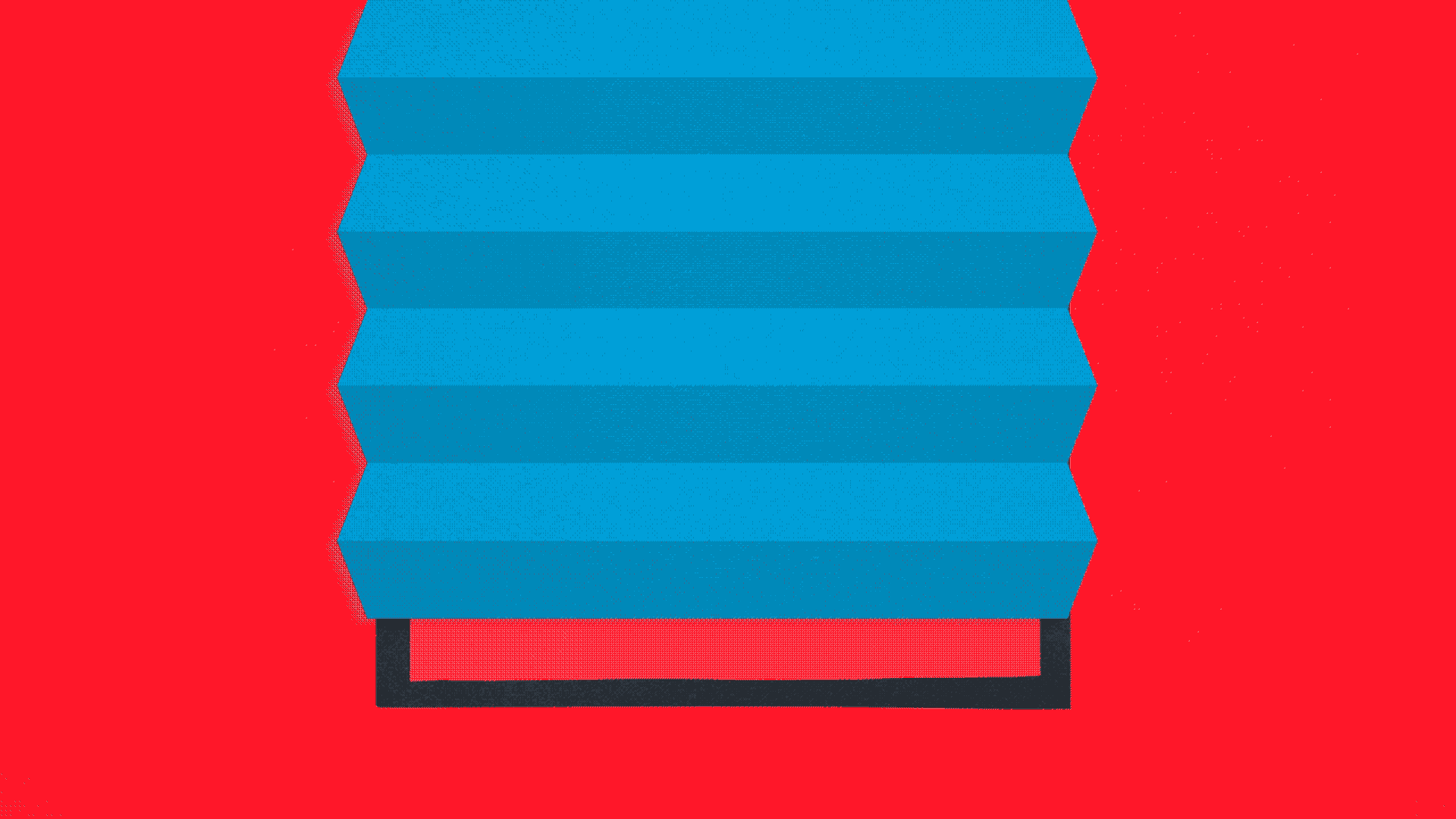 If you think today's cybersecurity landscape is treacherous, just wait. There are dimensions to security in the 5G age that no one, including the experts, has quite figured out yet, Joe Uchill writes.
The "Internet of Things" problem: Devices for automating your home favor low prices over strong security, making them easy picking for hackers.
People secure those devices today by buying additional products to monitor home-network traffic.
But with 5G, many more devices will bypass that network and connect directly to the internet.
The problem isn't one hacked toaster — it's millions of controllable hijacked gizmos.
Data overload: The growth in connected devices also means an unimaginable amount of data will now be stored with every consumer.
Expect enormous privacy controversies. Who knows what kinds of data a new universe of smart bathroom products will collect or sell to advertisers?
The data explosion will also demand a rapid increase in cloud security in industries that haven't much needed it in the past.
Go deeper: Read the full story.
6. Making cities smarter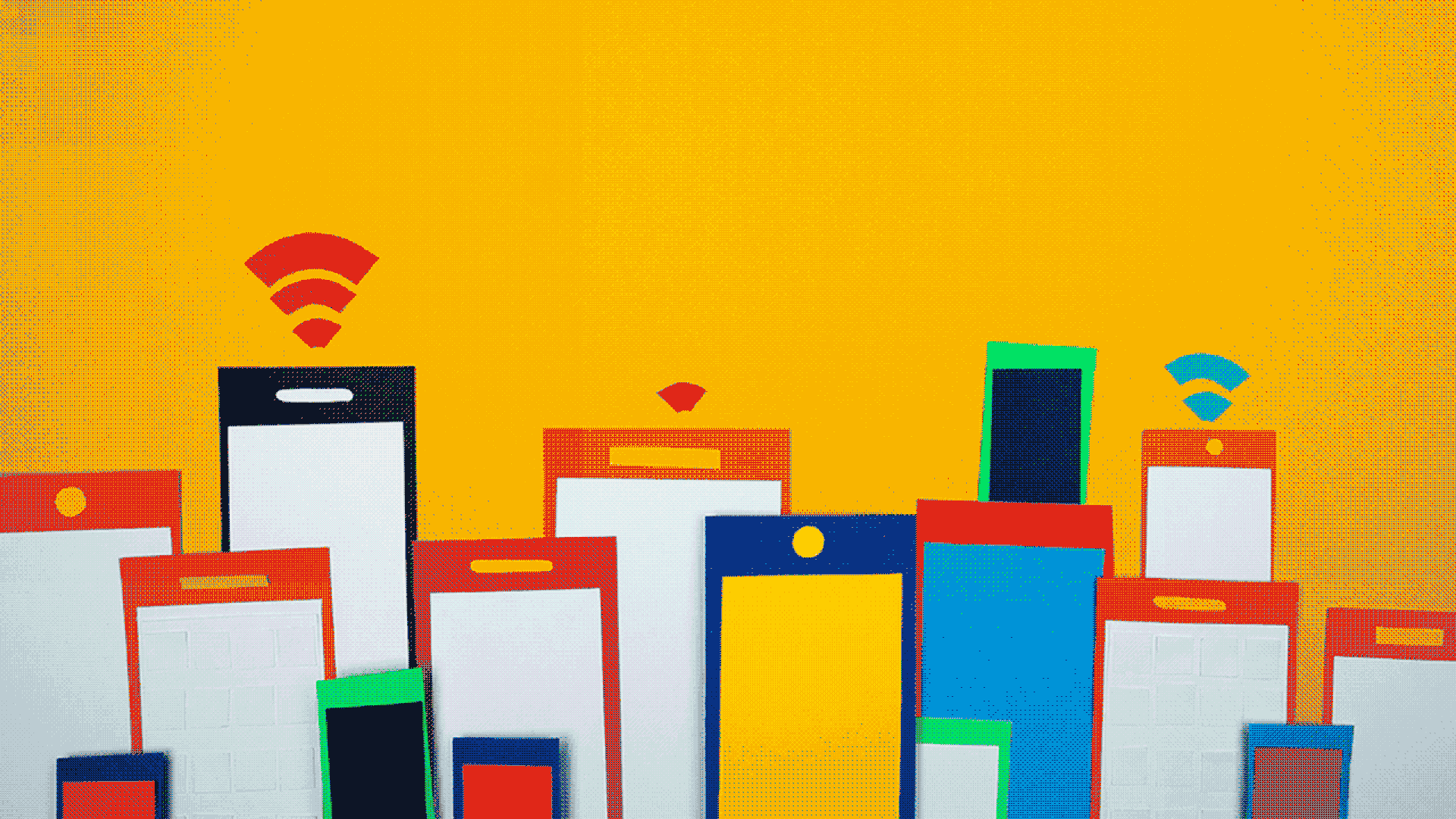 Experts say 5G networks will jump-start the smart cities movement aimed at making communities more sustainable and efficient.
Why it matters: If government and industry get this right, cities could tie together traffic, energy, communications, waste disposal, and many other municipal systems — reducing traffic, cutting emissions, protecting neighborhoods and saving money.
How the industry sees it: Wireless providers are touting 5G's ability to knit together elements of urban infrastructure that don't currently connect.
Pilot projects have explored novel uses:
In San Diego's Gaslamp Quarter, providers worked with the city to test a power-saving system that switched streetlights off in the absence of traffic.
In Portland, Ore., a test rollout of multisensor light poles allows the city to monitor traffic on key corridors to improve safety.
How cities see it: Leaders and policy experts are excited by 5G's potential to improve city services but worry about cost, transitional problems, and fairness.
New infrastructure is expensive, and cities need confidence that the systems they install today won't be obsolete (or broken) before the next election.
Go deeper:
7. Cities and feds clash over 5G costs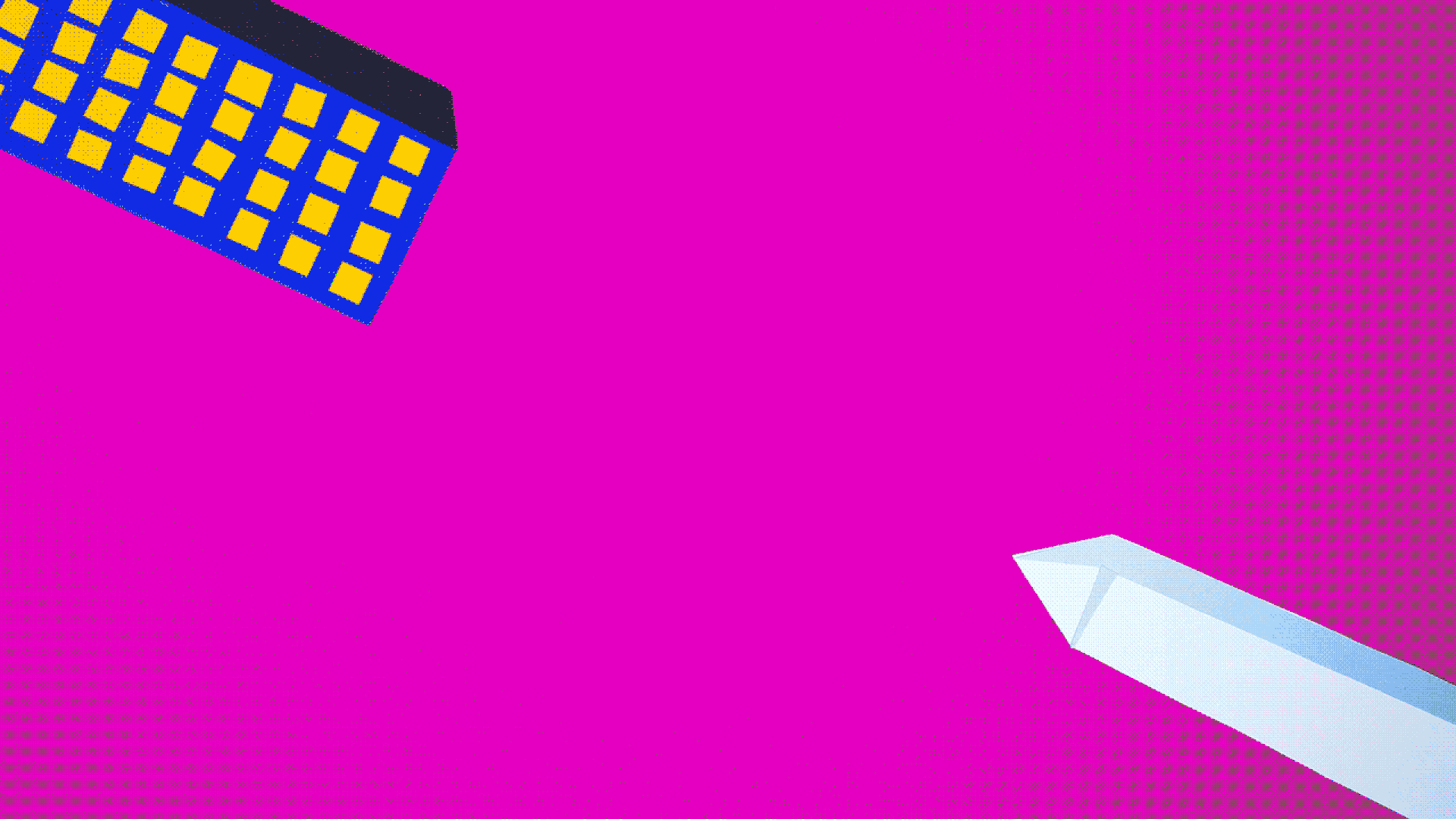 Wireless companies say one of the biggest hurdles to deploying super-fast 5G networks is negotiating with cities for permission to install antennas on buildings, street lights, lamp posts and bus shelters.
The big picture: It took 30 years to erect 150,000 cell towers for 4G. Transmitters are smaller for 5G, but the networks will need five times that many in the next few years to achieve the speeds providers are promising.
What's happening: The FCC is expected to vote on a proposal this week that would require faster permitting and limit the fees cities and towns can charge wireless companies to install and "site" backpack-sized radios.
Wireless companies say streamlining the process is needed to stay ahead on 5G deployment.
Cities aren't happy: Many say he FCC is mandating a one-size-fits-all approach that won't cover all costs, and some say it could exacerbate the digital divide.
What's next: Expect some municipal governments to challenge the new mandates in court.
8. 5G's great divide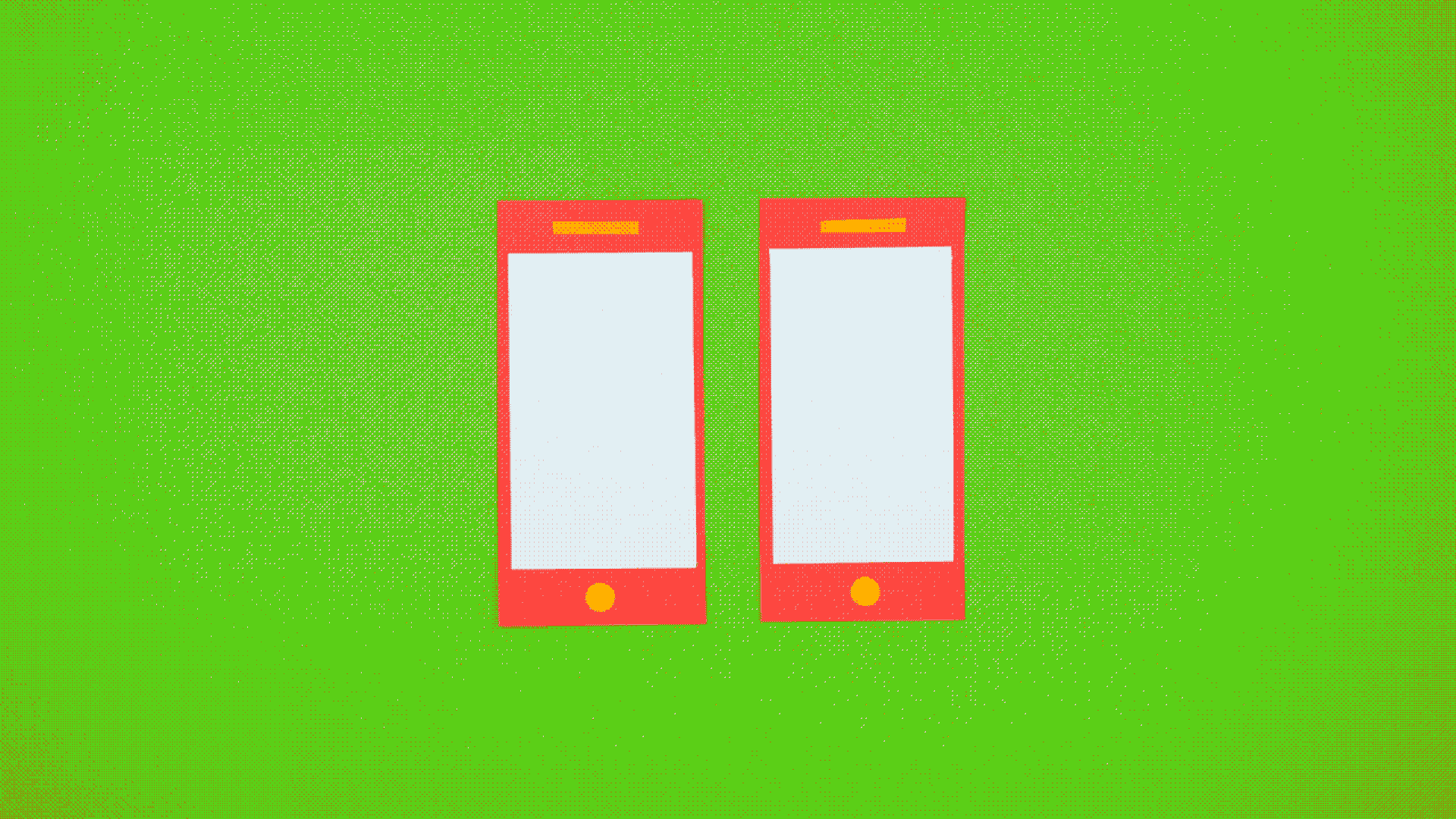 Despite efforts to deploy 5G in big cities, there's little financial incentive for the major telecom firms to spend the billions of dollars necessary to serve rural communities.
Why it matters: According to FCC data, 31% of rural residents don't have fixed broadband service, compared to 2% of city residents. It's already tough to get basic broadband connections in remote areas, and some fear these places may fall further behind.
"If you can't get the economics of 4G to work in rural areas, other than some downtowns and interstate highways, who is going to build the much more expensive 5G? It's laughable. We shouldn't assume that this will solve our rural broadband gaps."
—
Joanne Hovis, who advises towns on wireless strategies
Companies investing in the networks acknowledge cities will be the first to get the upgrade, and note that 5G networks can still be far faster than 4G even over more traditional lower-frequency spectrum.
FCC Chairman Ajit Pai told Axios there will be plenty of rural applications to drive demand for 5G services, which will spur companies to serve that demand. "Our hope is that rural Americans will benefit from this 5G revolution as well."
9. The fight for airwaves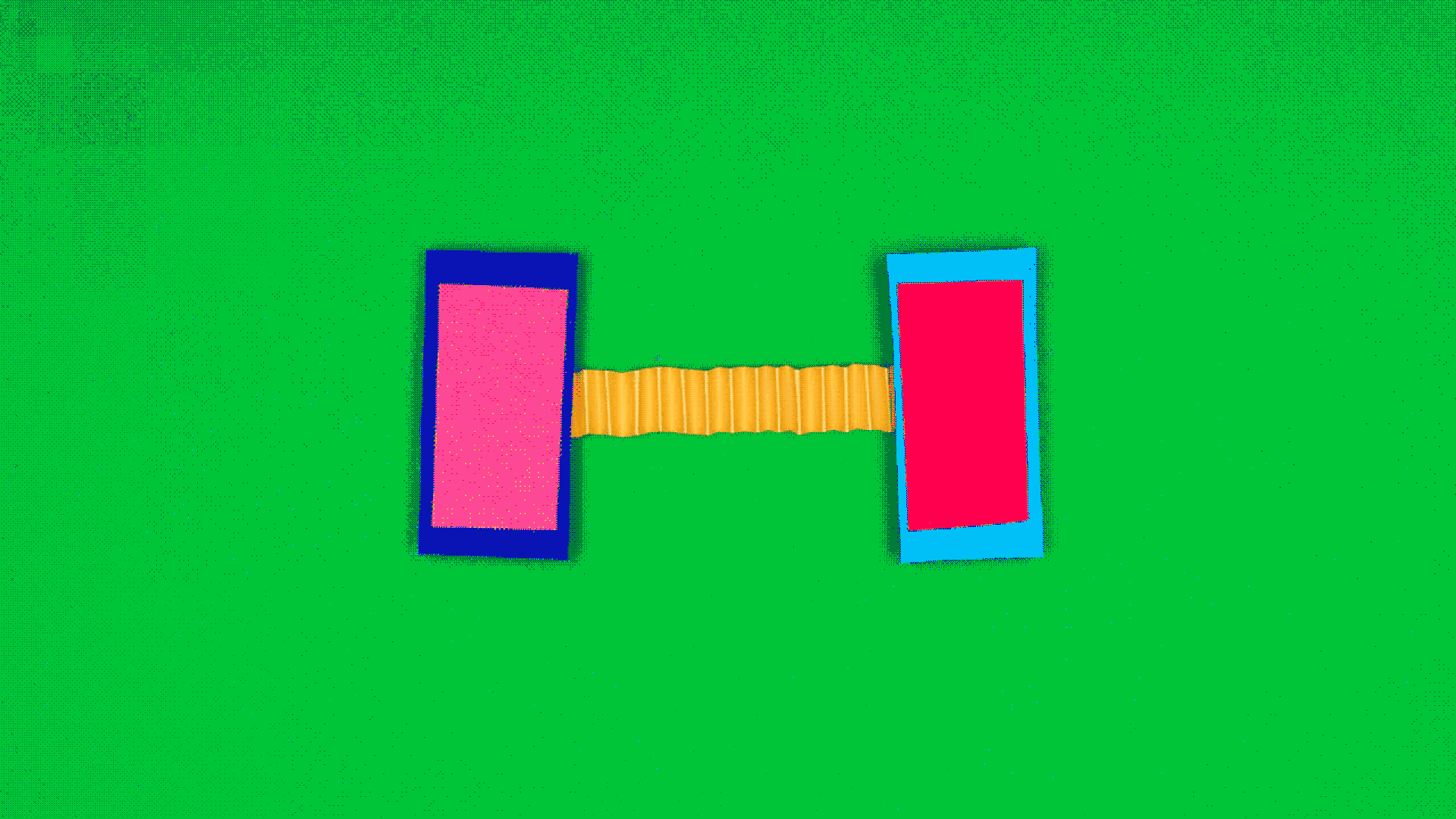 Tech companies see the transition to 5G as an opportunity to gain new footholds in the connectivity business that's dominated by major wireless providers, David McCabe writes.
The big picture: Google and Microsoft, for example, are trying to cobble together new hybrids of different types of airwaves to make their own plays. Cable companies want access to offer their own wireless services.
For consumers, 5G will likely be a collection of technologies rather than one single technical solution.
For companies, that means fighting over who gets what airwaves and under which conditions.
What's next: This fall the FCC will auction off high-frequency airwaves to the highest bidders.
Go deeper:
10. 5G's first adopters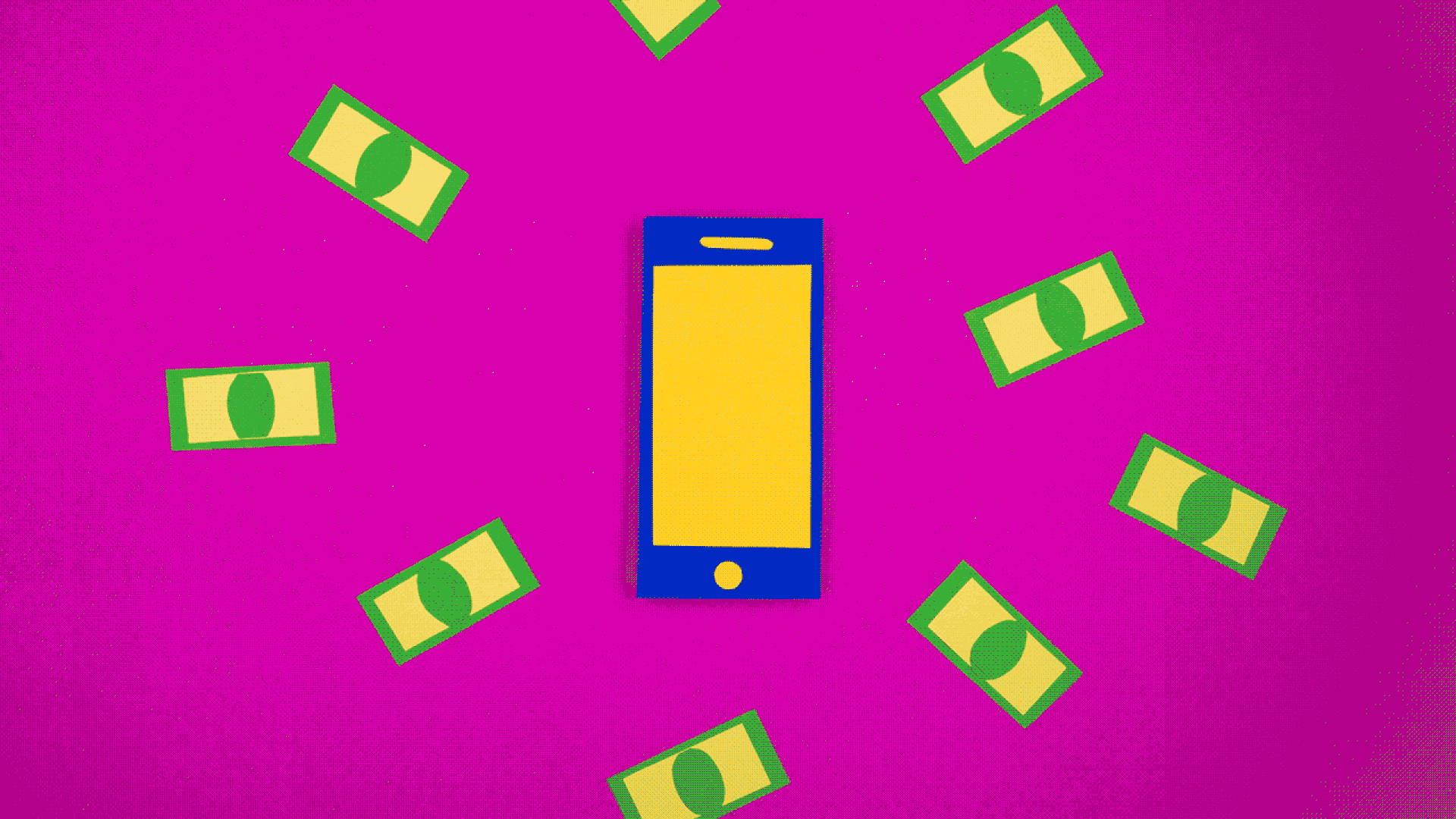 The first to invest in and take advantage of 5G will be heavy industries, not consumer brands, Kia Kokalitcheva writes.
Oil fields, for example, could use the tech to boost their collection of data from sensors, says Lux Capital partner Bilal Zuberi.
Other applications could include manufacturing (automotive, electronics, and even textiles), and agriculture, such as using sensors to monitor crops or livestock, says Promus Ventures partner Gareth Keane.
Companies working on self-driving tech will look to use 5G in their development, as it can help take some load off the cars' computers.
Investment in consumer-related 5G applications will take a lot longer.
People tend to be satisfied with today's mature 4G networks, and some experts are skeptical that there will be wide demand for 5G as a simple upgrade for existing uses.
For consumers, 5G will need its own "killer app" — something they want badly to do with their phones that the old network won't support, says Stacey Higginbotham, a journalist and expert on 5G and connectivity tech.
Bonus: 5 ways 5G will change your commute
American drivers spend nearly 300 hours behind the wheel each year, and traffic is worsening in most large cities. 5G-focused companies say their new technologies could make commutes smarter and faster, from real-time rerouting to avoiding crashes.