Senate will vote on criminal justice reform bill this month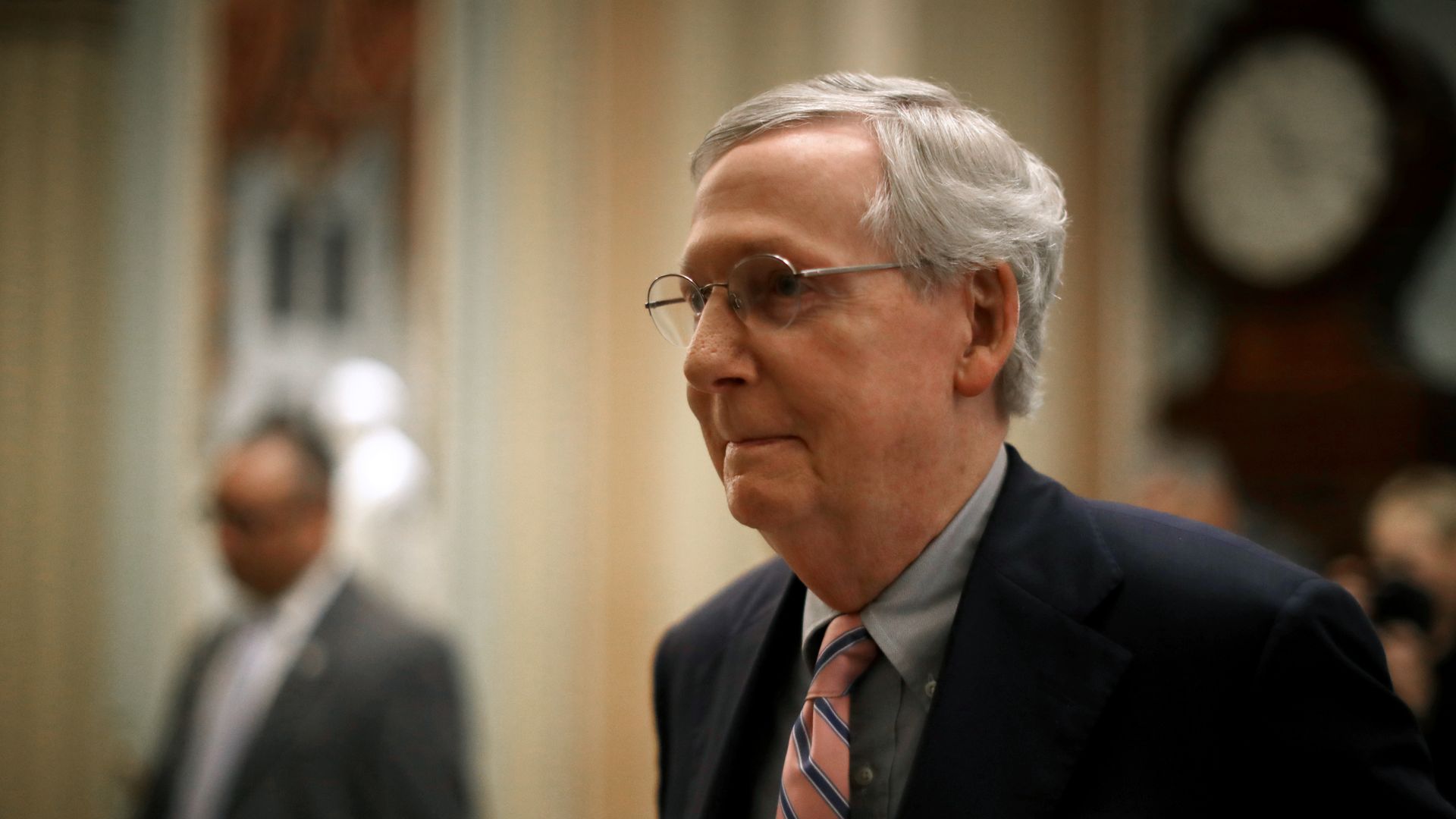 Senate Majority Leader Mitch McConnell (R-Ky.) said Tuesday that the Senate will vote this month on a bipartisan criminal justice reform bill, which has been publicly endorsed by President Trump but opposed by some hardline conservatives.
Why it matters: McConnell has said he would only bring the bill to the floor if it had the votes to pass. The bill has continued to gather support among both parties over the past few weeks and is almost certain to pass the Senate, but will have to go back through the House before reaching the president's desk. McConnell said members should "be prepared to work between Christmas and New Year's if necessary in order to complete our work."
Go deeper