Fear is changing how driverless cars come to market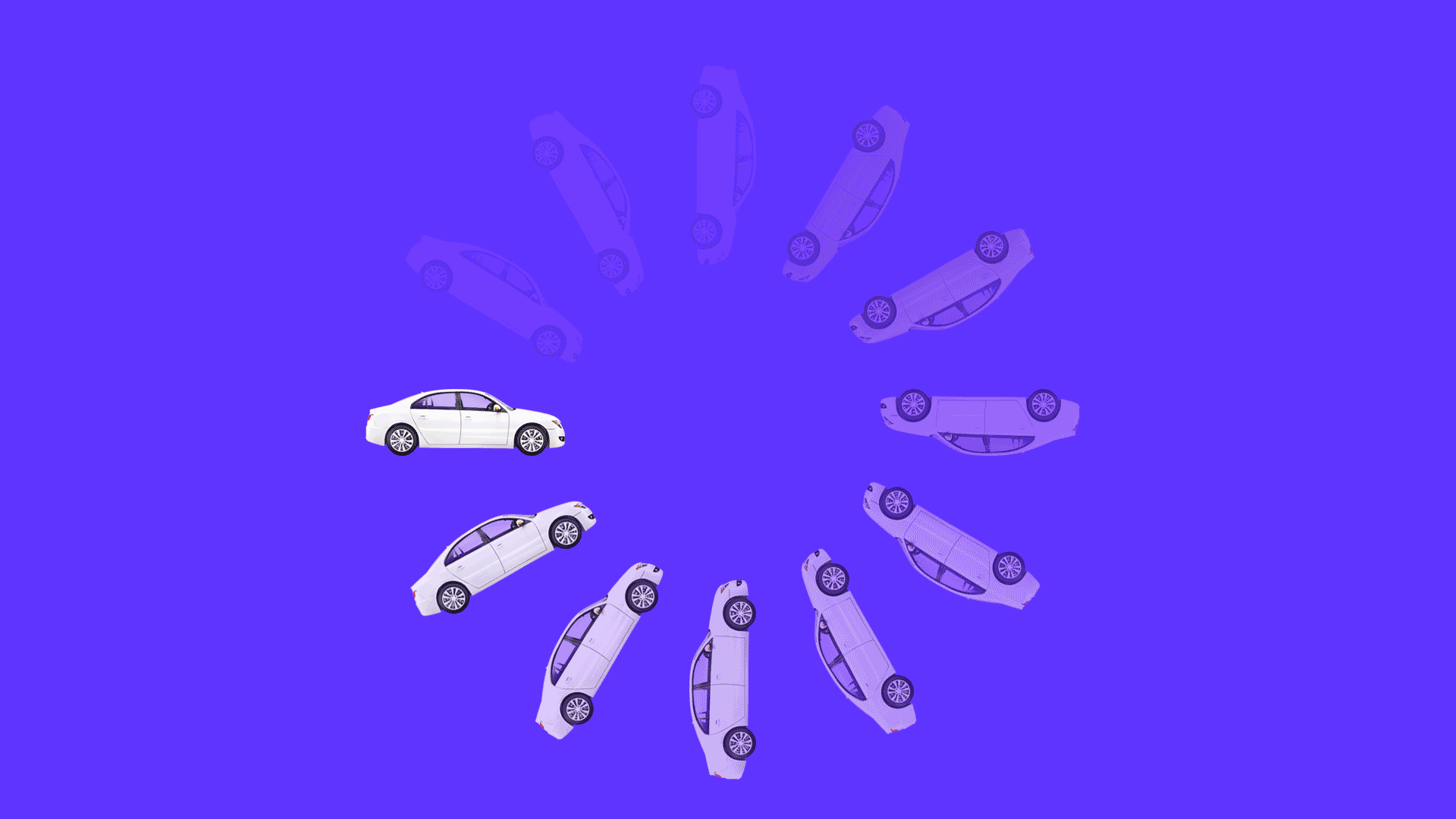 Early rollouts of autonomous vehicles are showing how divided AV companies are on the best way to win over consumers.
Why it matters: Companies are pouring billions of dollars into autonomous vehicle technology, but almost three-quarters of American drivers say they would be too afraid to ride in one. Consumer trust — as much as the technology's readiness — is shaping the way AVs come to market.
What's happening: In an effort to win public confidence, AV makers are educating consumers and introducing them to the technology through an array of real-world experiences.
Waymo launched the nation's first commercial robotaxi service this week in Phoenix, starting slowly in a well-practiced area. In Columbus, May Mobility began offering free rides to tourist destinations in its low-speed autonomous shuttles.
The different approaches...
1. Robotaxi fleets in pre-mapped areas. These fully self-driving AVs stick to limited geographic areas they already know, which limits the number of scenarios they have to handle.
This could work well in urban areas connecting commuters to their final destination as a last-mile solution. This approach is favored by most American and Chinese AV companies.
2. Gradual autonomy. Today's new cars often have some driver assistance features, like blind-spot monitoring or adaptive cruise control.
By adding more advanced features like lane-centering and low-speed traffic jam assist, the hope is that people will grow more comfortable with what their car can do. Tesla and most European luxury automakers think this is the best approach.
3. L0w-speed micro shuttles. Self-driving mini-buses are limited to 25 miles per hour and often operate on fixed routes, which makes them well-suited for campuses and retirement communities, for example.
4. Autonomous goods delivery. Some people might be more willing to put their groceries at risk in an AV before riding in one themselves.
My thought bubble: It will likely be at least a decade before fully self-driving cars are capable of operating in all conditions with no human input, suggesting a gradual roll-out of driver assistance features might be the best way to go.
Yes, but: The danger is that as cars gradually get more automated, drivers pay less attention so they're not ready to retake control at critical moments. That's why a sleeping driver was able to cruise for 7 miles on a California highway before police stopped the car.
This so-called "handoff issue" between vehicle and human is a critical problem that has yet to be solved and it's why many automakers are skipping semi-autonomous systems altogether and aiming instead for fully self-driving cars.
And, all it takes is one unexpected incident to shake a person's confidence in the technology. For instance, I was driving with Cadillac's Super Cruise engaged last year when the car got confused and lurched from side to side when it couldn't find the lane markings as I began to cross a bridge.
Bottom line: The best ways to win consumer trust may be the ones that carry the smallest risk: low-speed neighborhood shuttles or autonomous delivery vehicles.
Go deeper