Senate Republicans delay Thomas Farr's confirmation vote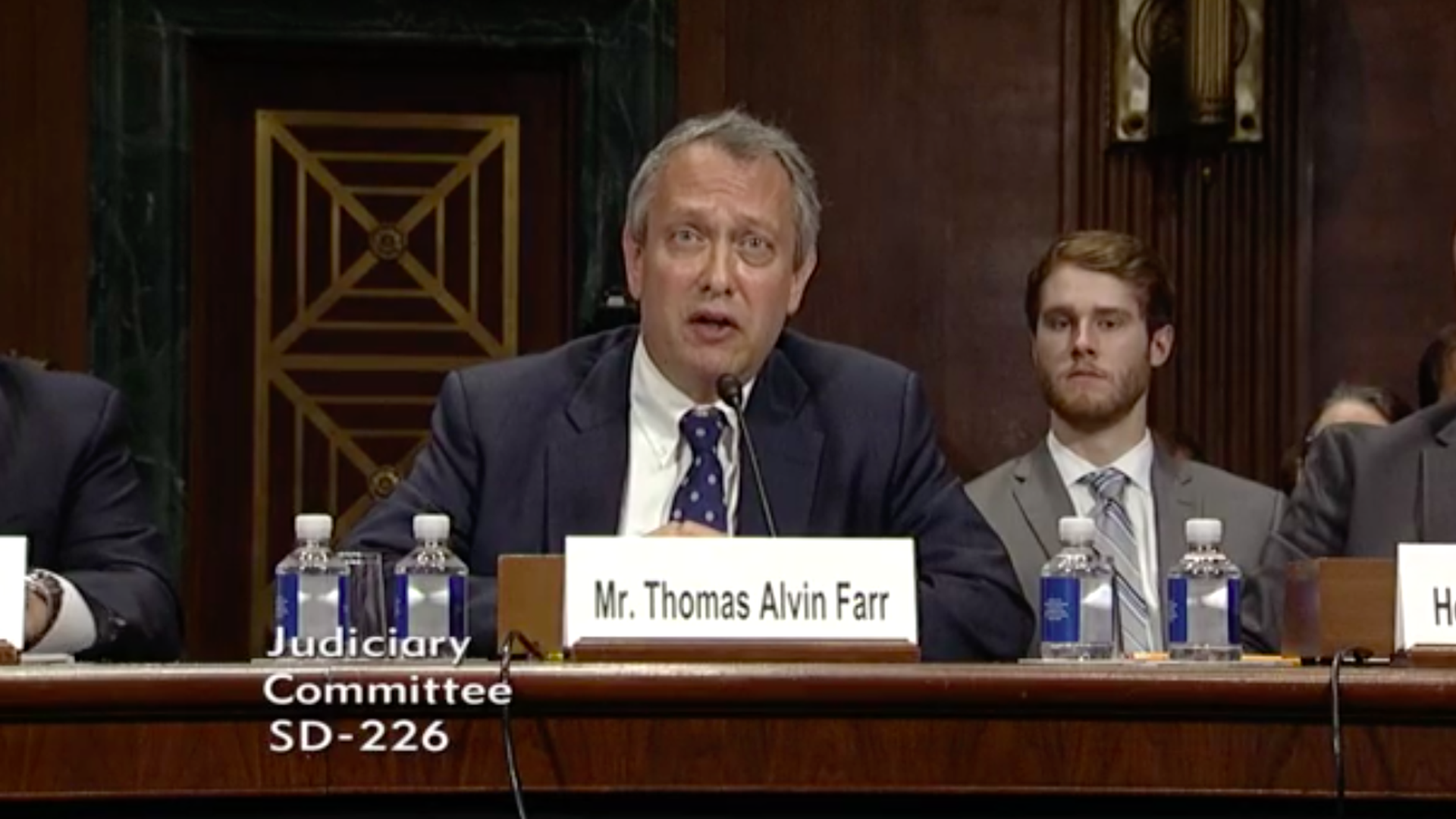 Senate GOP leaders have postponed Thursday's confirmation vote on Thomas Farr, who was nominated by President Trump to serve as a federal judge in the Eastern District of North Carolina, to next week.
State of play: Sen. Jim Inhofe (R-Okla.), who was absent due to a family situation, and Sen. Tim Scott (R-S.C.), who told NBC News that he's still undecided despite having supported Farr's nomination on Wednesday, were cited as reasons for the delay. Meanwhile, all 49 Senate Democrats and a number of civil rights groups are hoping to sink Farr's nomination, pointing to his defense of voting measures that federal courts have struck down as racially discriminatory.
Go deeper:
Go deeper