52% of Americans would feel "very comfortable" with a female president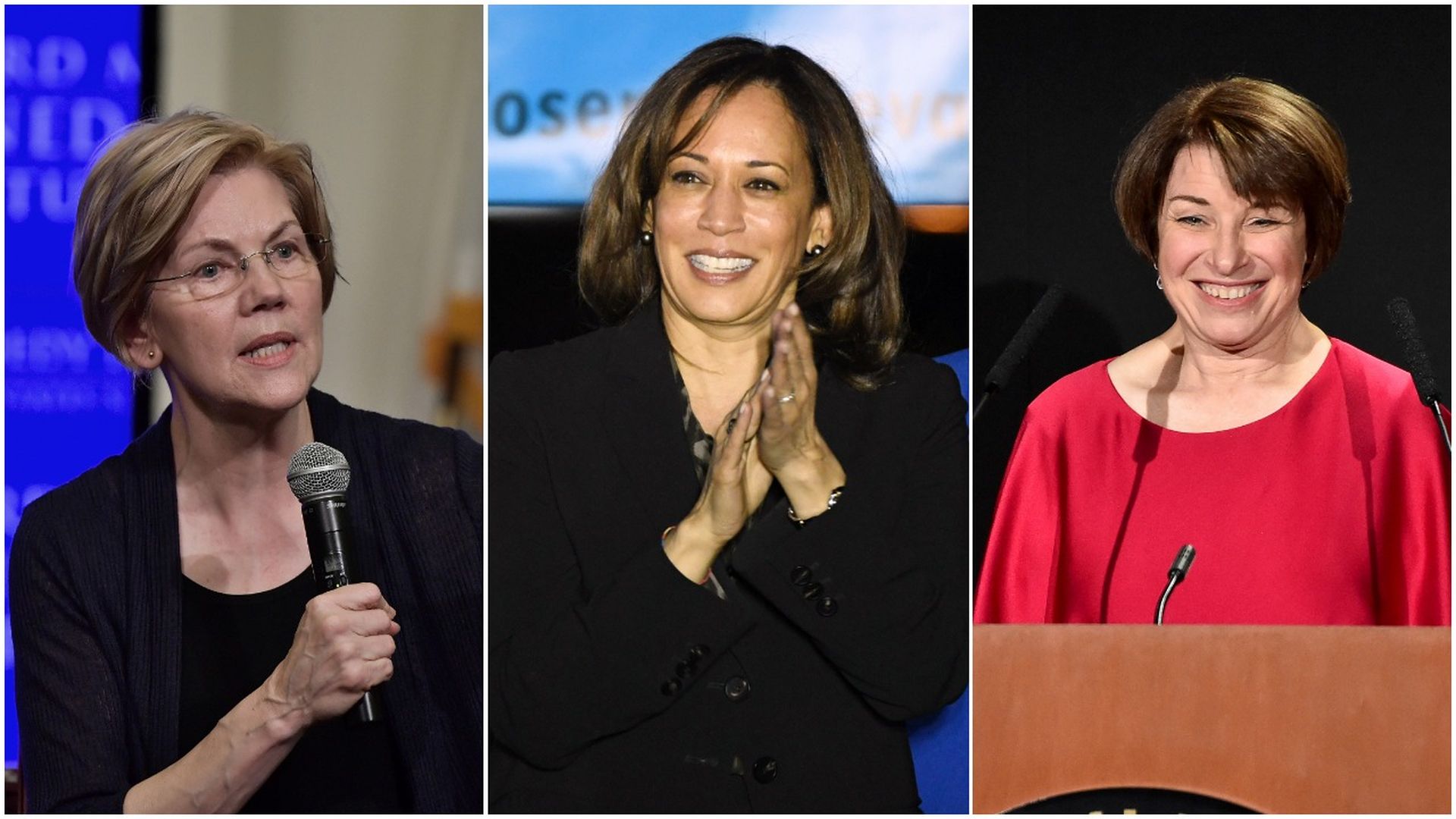 52% of Americans — including 45% of men and 60% of women — say they would feel "very comfortable" having a female president, according to a new study by Kantar Public.
The big picture: The Reykjavik Index for Leadership ranks the U.S. third among G7 countries in terms of the percentage of people who would be comfortable with a female head of state. The U.K., which is currently led by Prime Minister Theresa May, came first with 58%, while Germany — which has been governed by Chancellor Angela Merkel for the past 13 years — ranked sixth with 26%.
By the numbers:
U.K.: 58% (52% of men, 65% of women)
Canada: 57% (49% of men, 65% of women)
U.S.: 52% (45% of men, 60% of women)
Italy: 42% (34% of men, 49% of women)
France: 40% (39% of men, 42% of women)
Germany: 26% (23% of men, 30% of women)
Japan: 23% (20% of men, 26% of women)
Go deeper: Trump's 2020 woman problem
Go deeper