More people are into fashion, but fewer inspired by legacy outlets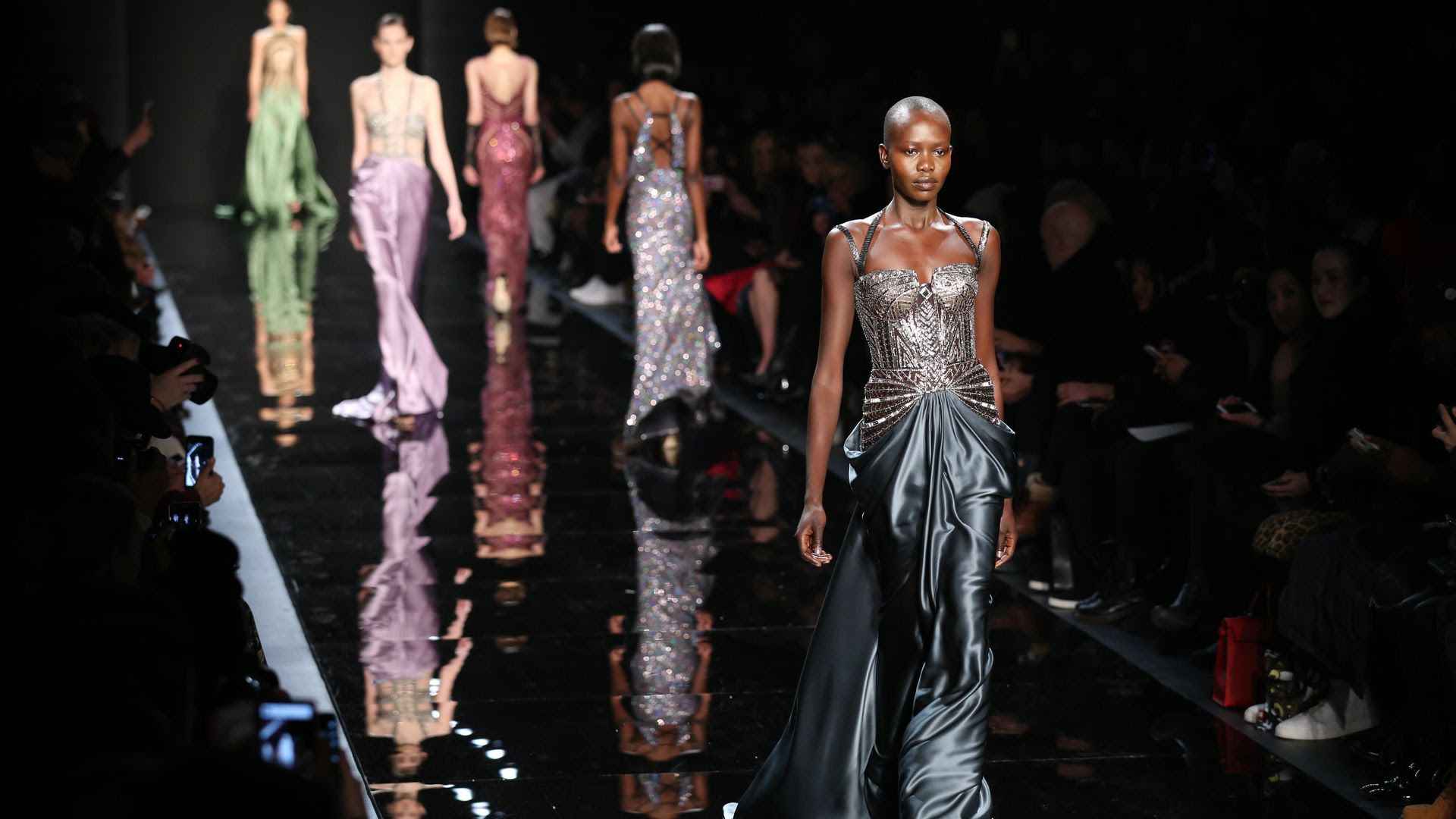 Glamour, the decades-old fashion and beauty magazine owned by Condé Nast, announced last week it was ending its regular print publication. It's the latest fashion rag to shutter or reduce its print edition, or consolidate its operations in the wake of a digital media transformation.
Why it matters: Fashion and beauty media has been hit particularly hard by the transition to digital, in part because newer bloggers and digital upstarts have been able to develop deeper relationships with consumers using direct-to-consumer products and influencers on social media that seem more authentic.
By the numbers: According to data from consumer intelligence research firm CivicScience, more people are interested in fashion trends, but fewer trust the legacy fashion media as sources of inspiration.
"Over the last few years, we've seen an increase in people who are into fashion in any capacity," says Casey Taylor, a VP at CivicScience. "But those who seek out fashion inspiration from traditional sources (magazines, TV and film, blogs / sites) has stayed completely flat for the last 4 years (all of those sources hover around the 8%-12% mark)."
"I think based on the fact that we're seeing a significant increase in overall fashion interest while also seeing flat engagement among traditional outlets, it's pretty fair to conclude that modern fashion media isn't the factor that is driving this renewed interest in the scene."
Driving the news: In the past year, several legacy fashion magazines have either ceased print editions or reduced frequency, including Glamour, Self, Teen Vogue, W, Brides and more. Most are putting more efforts into digital alternatives, like video and social media, but even there the competition is fierce and growing.
Digital upstarts that sought to replace traditional fashion brands online, like Refinery29, Racked and PopSugar, gained popularity quickly at the peak of Facebook's publishing algorithm in 2015 and are still big, but are now struggling in a post-Facebook world.
Smaller niche properties, like Man Repeller, The Cut, The Business of Fashion, and Into the Gloss (Glossier's media outlet) have been more successful in developing direct-to-consumer relationships, launching digital subscription products and commerce lines.
And now most brands, like J. Crew and Tory Burch, have their own media blogs to develop close relations with consumers online.
The rise of the coffee table pub: There's a new trend in fashion in which niche magazines are following the likes of Vogue's September edition or The New York Times' T Magazine by creating highly-visual, high-end magazines that are meant to sit as coffee table accessories.
While these magazines, like The Gentlewoman or LOVE, likely don't bring in massive fortunes on print, they use the authority from their niche coffee table rags to create other partnerships with brands, via digital or events.
Yes, but: All of these new digital outlets and legacy brands face enormous competition online from fashion "influencers" on social media, particularly Instagram, who appeal to younger generations' craving for authenticity by posing for selfies in their bedrooms, not on lavish sets.
Case in point: Kim Kardashian says in a recent episode of Keeping up with the Kardashians that she's building a bedroom in her new office to take pictures in a more intimate setting to help sell her makeup products.
Be smart: A major part of the problem for legacy players is that many still spend and operate like old business, dropping hundreds of thousands of dollars on fittings, while digital upstarts are scrappier.
The classic example is a legacy magazine that one source told me spent around $500,000 on clothes for a cover shoot fitting last year, only to have the subject appear naked on the cover.
Go deeper:
Go deeper