D.C. braces for affordable housing crunch when Amazon arrives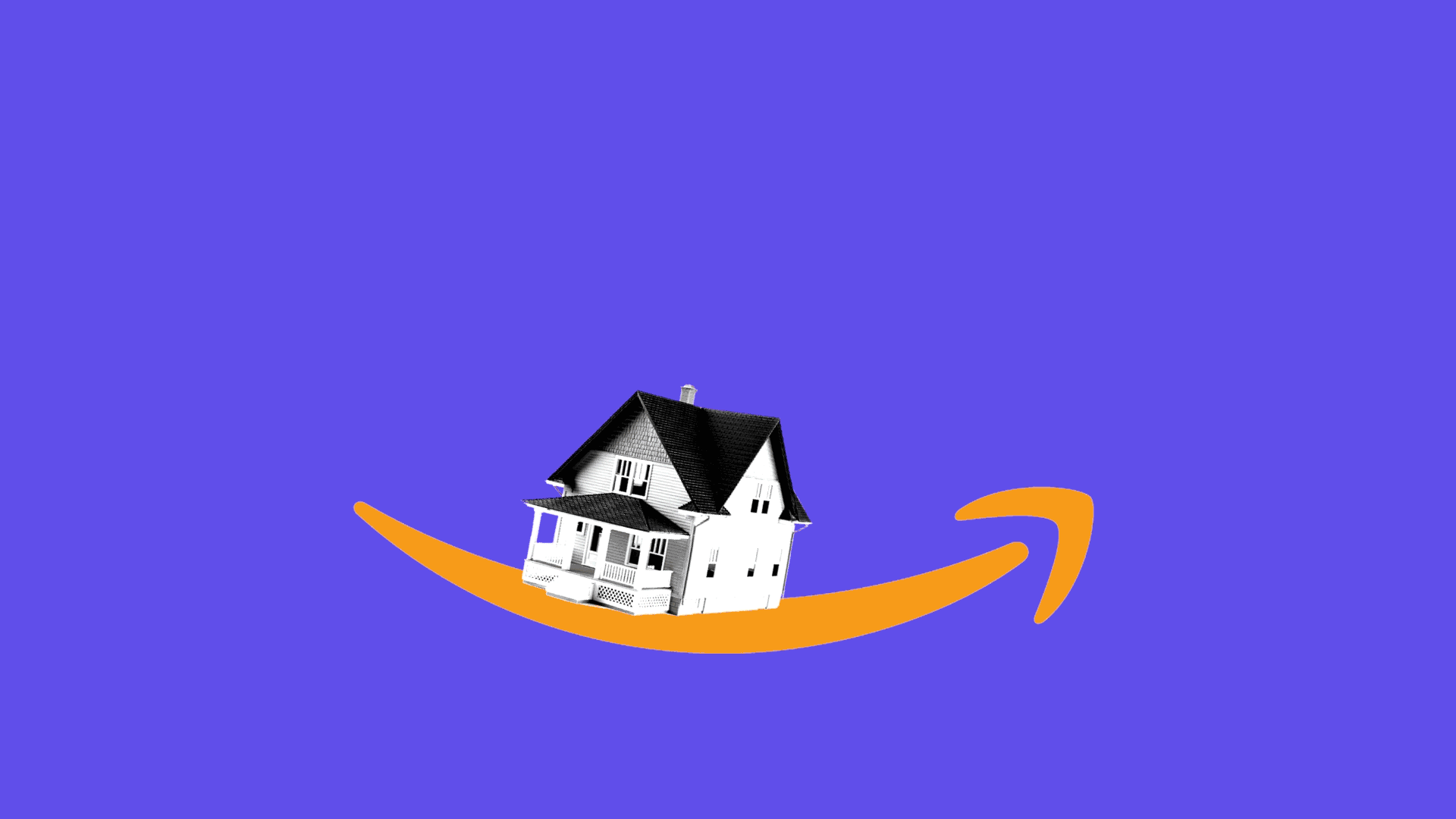 The Washington, D.C. metro area doesn't have enough affordable housing to meet the needs of its current workforce, and urban leaders fear 25,000 more workers flooding into the area to work at Amazon's new Arlington headquarters will exacerbate the problem.
Why it matters: This was the top concern raised at a recent Axios Expert Voices event on economic issues in D.C. It's already one of the most expensive cities in the country, with high housing prices and a tight labor market. Property rates are expected to rise as demand increases with the influx of new workers, which could push lower-income residents out and worsen the existing economic disparities.
The big picture: The response to Amazon's new headquarters, to be located just across the Potomac River from Washington, D.C., was mixed. While some locals are excited about the promise of new jobs, others dread the strain those jobs will put on local schools, transportation systems and housing supply.
By the numbers:
Washington, D.C. is the fifth most expensive U.S. city, according to an Inc. ranking. It takes an annual income of about $90,000 to live comfortably, and residents' median income is nearly $73,000.
The average monthly housing cost for a family of 4 in the metro area is $1,693, according to USA Today. In Washington, D.C. itself, typical rents run about $2,170 a month, per Inc.
Last year, Washington D.C. attracted an average of 800 new residents each month, according to the mayor's office.
What they're saying:
Local businesses should pitch in. "If it's not a community-wide and business responsibility, then it's no one's responsibility," said Sunia Zaterman, executive director of the Council of Large Public Housing Authorities.
Amazon should invest in affordable housing. "Affordable housing is a crisis here in the D.C. metro area," said Deborah Snyder, president and CEO of Operation Renewed Hope Foundation, which helps homeless veterans. She said she's "concerned people are going to jack up the prices just because Amazon is coming in."
The region needs a strategy to increase the overall housing supply. Polly Donaldson, director of the Washington, D.C., Department of Housing and Community Development, said "the focus on housing and economic development" has never been higher for Mayor Muriel Bowser and efforts are underway to "stop the bleeding of affordable housing."
The rich areas are a problem, too. The wealthiest areas of D.C., Virginia and Maryland suburbs aren't building their fair share of housing, let alone affordable housing, said Catherine Brown, vice president of education policy at the Center for American Progress.
A big component of affordable housing is how much people earn, said Melissa Boteach, senior vice president of the Poverty to Prosperity Program at the Center for American Progress.
"If you're working at or around the minimum wage, you'd need three full-time jobs to afford housing in this city. That puts it out of reach for a wide swath of the population, who we all rely on for services in this city. That gap is widening and with Amazon coming in, it's set to widen even more."
— Brian Carome, Executive Director of Street Sense Media
The other side: Economic growth is necessary to fund affordable housing, and Amazon is bringing that growth while also diversifying the local economy that remains overly dependent on federal spending, said Mark Vitner, managing director and senior economist at Wells Fargo Securities.
"Amazon is a big win," he said, noting that those jobs will come to the area gradually, not immediately.
Go deeper:
Go deeper