Tim Cook discusses staying human in an AI world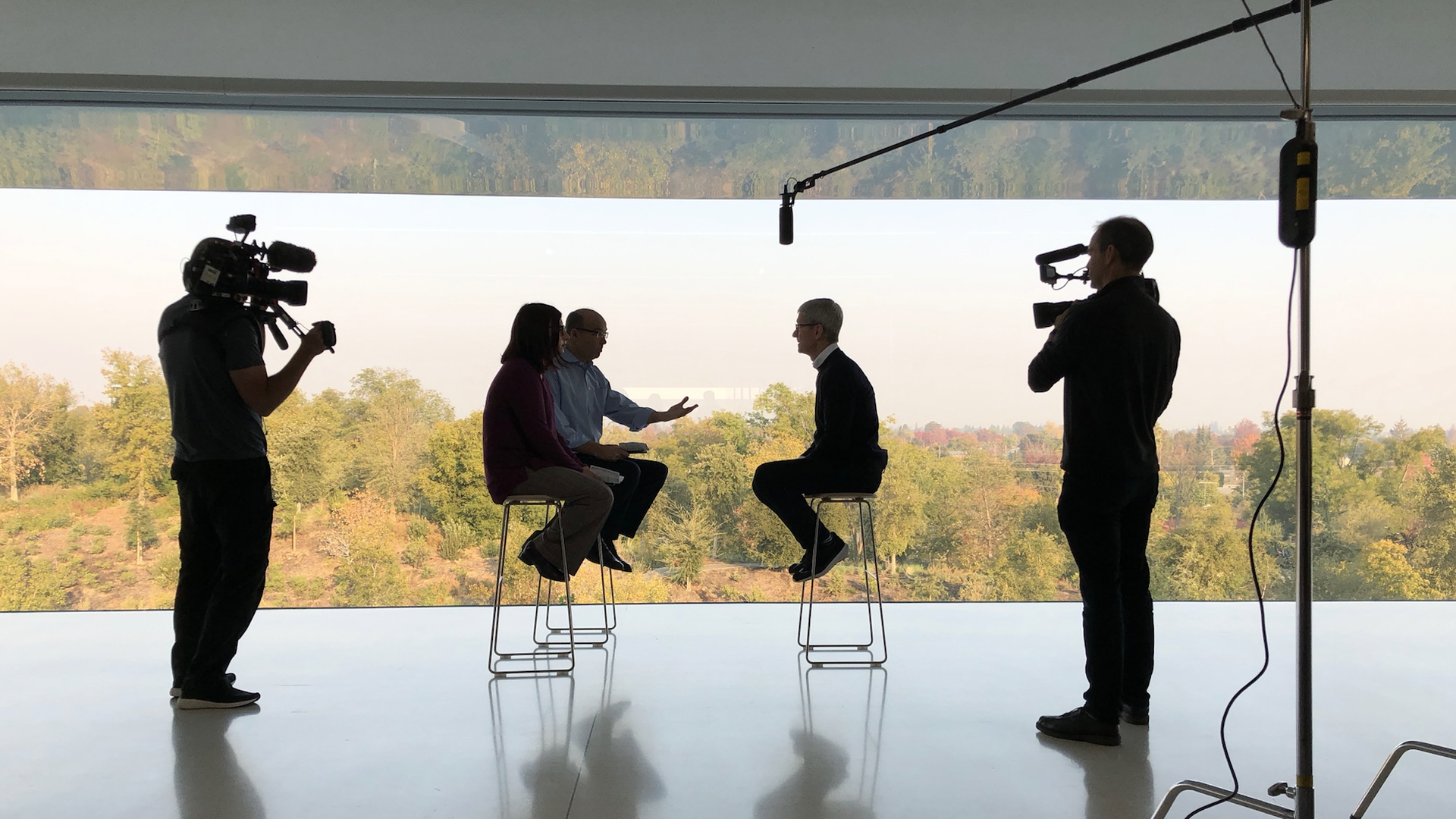 Apple CEO Tim Cook isn't worried about computers taking over from humans. He's far more concerned about people hanging on to their humanity.
"They're worried about machines taking jobs and AI sort of replacing humans. My worry is not that machines will think like people — it's that people will think like machines. And so that to me is a much bigger worry."
— Tim Cook during
an interview with "Axios on HBO"
Why it matters: That's part of why Cook is such a big fan of augmented reality. It layers the benefits of technology on top of the real world.
Field trip: Cook took Axios' Mike Allen and me out to a soccer field at Apple Park to see iScape, an app that lets you see your future garden, with all of the flowers, plants and fixtures layered atop the real world. I was also struck by another app he told me about as we were surrounded by virtual foliage.
"I was in Berlin a couple weeks ago and there was an app that a young developer had done there that placed the Berlin Wall back where it was."
AR glasses: I tried to press him on when we will get to trade our current method of staring at our phones for AR glasses, but he was short on specifics. Here's what he did say on that question...
"Well the great thing about technology is there's never an end state of anything, right? We're always seeking not something different but something better and arguably we're at the front end of AR. And so you'll see and experience (it) in dramatically different ways in the future than you are today. But already there's some pretty cool things you can do."
— Tim Cook
The bottom line: Of course, Apple is working on AR glasses and, of course, Cook isn't going to talk about them until they are ready. Most analysts believe that it'll be more than a year before the technology will be affordable and appealing enough for consumers.
Go deeper