Finland's wildfire management has nothing to do with forest "raking"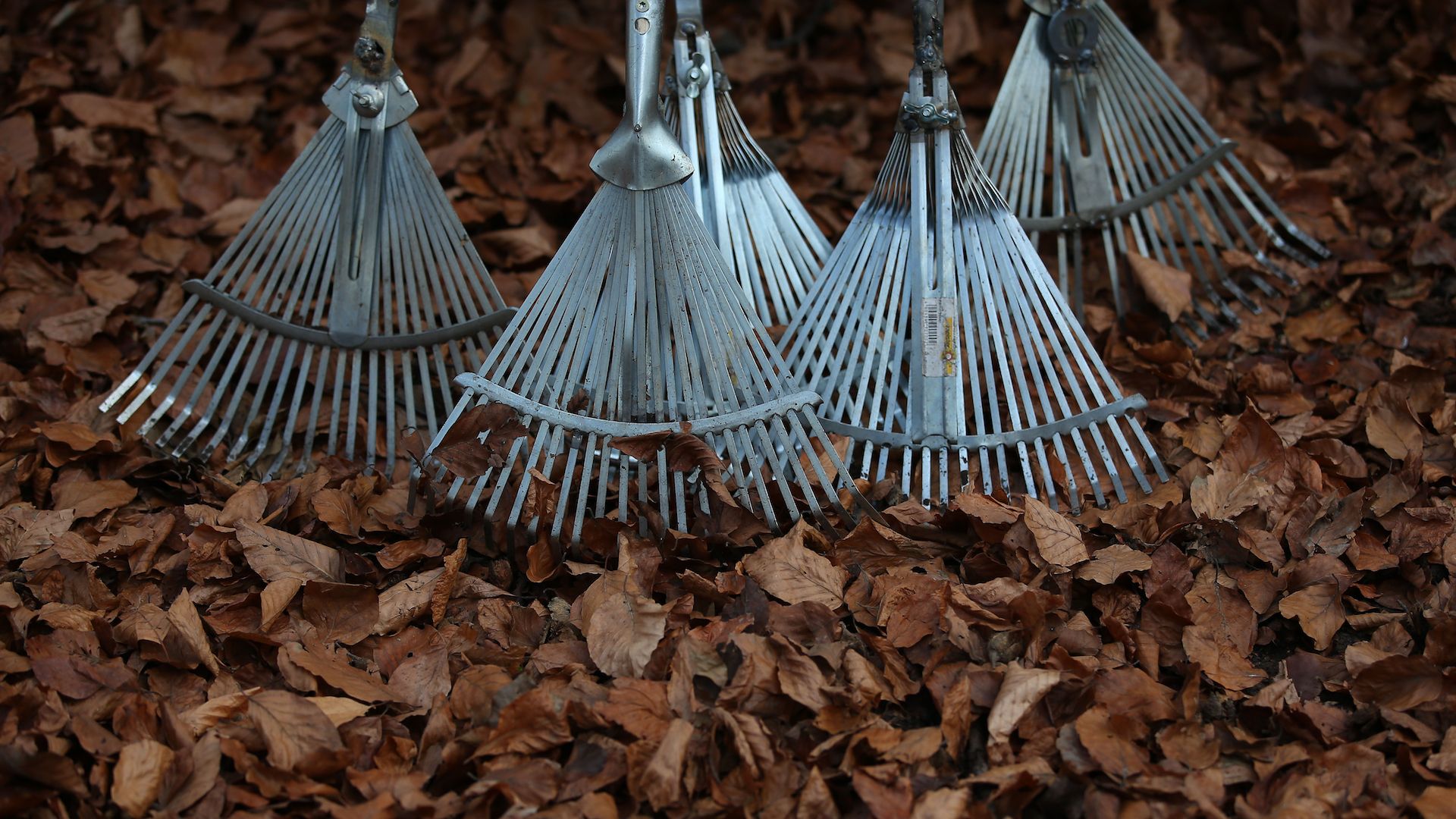 California and Finland are not places that typically come up in the same sentence. However, their management of forests is now front and center in a debate sparked by President Trump's response to California's devastating wildfires.
The background: During a tour of the wildfire damage in Paradise, California, on Saturday, President Donald Trump touted the virtues of Finland's "raking" of the forest floor to clear it of flammable material, thereby averting wildfires like those California has seen over the past 13 months.
Trump said: "I was with the president of Finland and he said: 'We have, much different, we are a forest nation.' He called it a forest nation. And they spend a lot of time on raking and cleaning and doing things, and they don't have any problem."
In response, Finland's president, Sauli Niinistö, clarified that while he recently discussed forest management with Trump, raking did not come up.
Why it matters: If policymakers misdiagnose the causes of more extreme wildfires, then California's woes will not lessen in the near future. There's evidence that points to California's Mediterranean climate, as well as human-caused climate change, as the main drivers of long-term wildfire risk there — neither of which would be improved by "raking."
Details: There are stark differences in climate between California, which experiences an intense wet season followed by a long dry season, and Finland, which receives abundant precipitation all year with a harsh Arctic winter. Small parts of Finland even contain permanently frozen soil, known as permafrost.
Wildfires can still be a problem in Scandinavia. Notably, Finland escaped the damaging fires that Sweden experienced in the summer of 2018 in the midst of a highly anomalous heat wave there.
Finland's forest management practices are not a panacea and don't center around raking. Rather, they consist of some of the same tactics used in the U.S., including setting controlled burns, thinning forests, and clearing brush and trees from around communities to create a buffer between human settlements and the forest.
But, but, but: California, which is about 30,000 square miles larger than Finland, is a rapidly warming state that is seeing its wildfire season stretch into 11 months of the year. Even with the most aggressive land management policies, wildfires will still affect the state in coming decades, thanks in part to climate change.
The state's five warmest January-through-October periods — which includes the summer and fall wildfire seasons — have occurred in the past five years.
The biggest climate change-related impact is the increased dryness of vegetation, which can lead to extreme wildfire behavior.
Instead of raking, California Gov. Jerry Brown cited multiple factors, including climate, as reasons for his state's predicament, according to the L.A. Times:
"So it's not one thing. It's people. It's how people live, it's where they live, and it's the changing climate. ... And the truth is … we're going to have more difficulties. Things are not going to get better. They're going to get more challenging because of the continuing alteration in the climate — lack of moisture, early snowmelt and faster winds, the whole thing."
Go deeper:
Go deeper