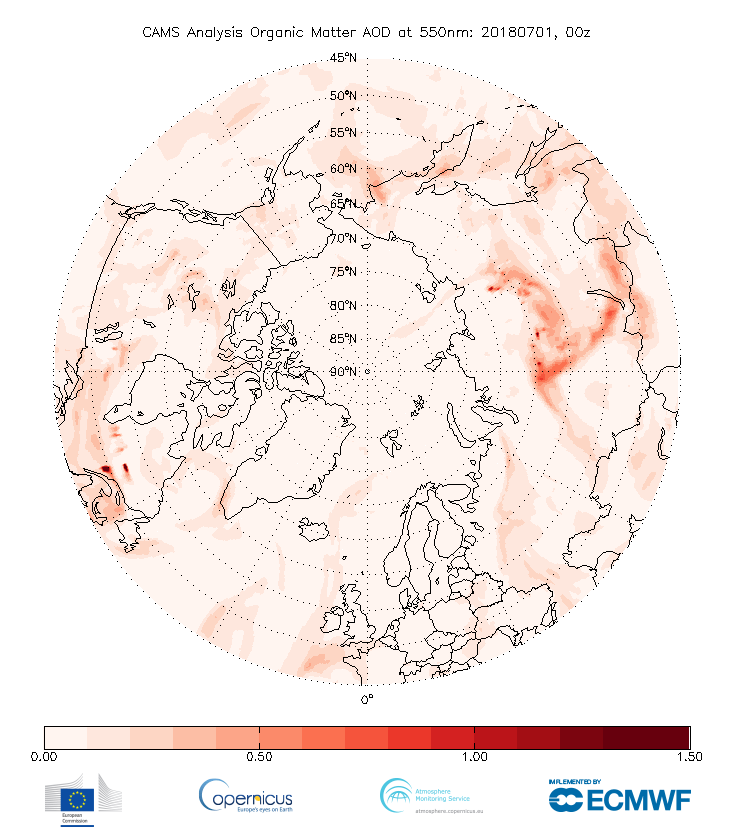 Computer model simulation showing smoke from Siberian wildfires drifting across the Pole, into North America.
A scorching heat wave has swept across Scandinavia, breaking all-time heat records into the Arctic Circle. Meanwhile, Sweden is facing a major wildfire outbreak, and the forests of Siberia are ablaze after weeks of extreme heat.
Why it matters: The heat wave and wildfires are causing evacuations and threatening communities in Sweden, where the area burned already exceeds that of the average fire season by thousands of acres, per the Copernicus Emergency Management Service. Plus, the wildfire smoke is hitching a ride on mid-to-upper atmospheric winds to as far away as the U.S.