Trump says he "just finished" answering Mueller's questions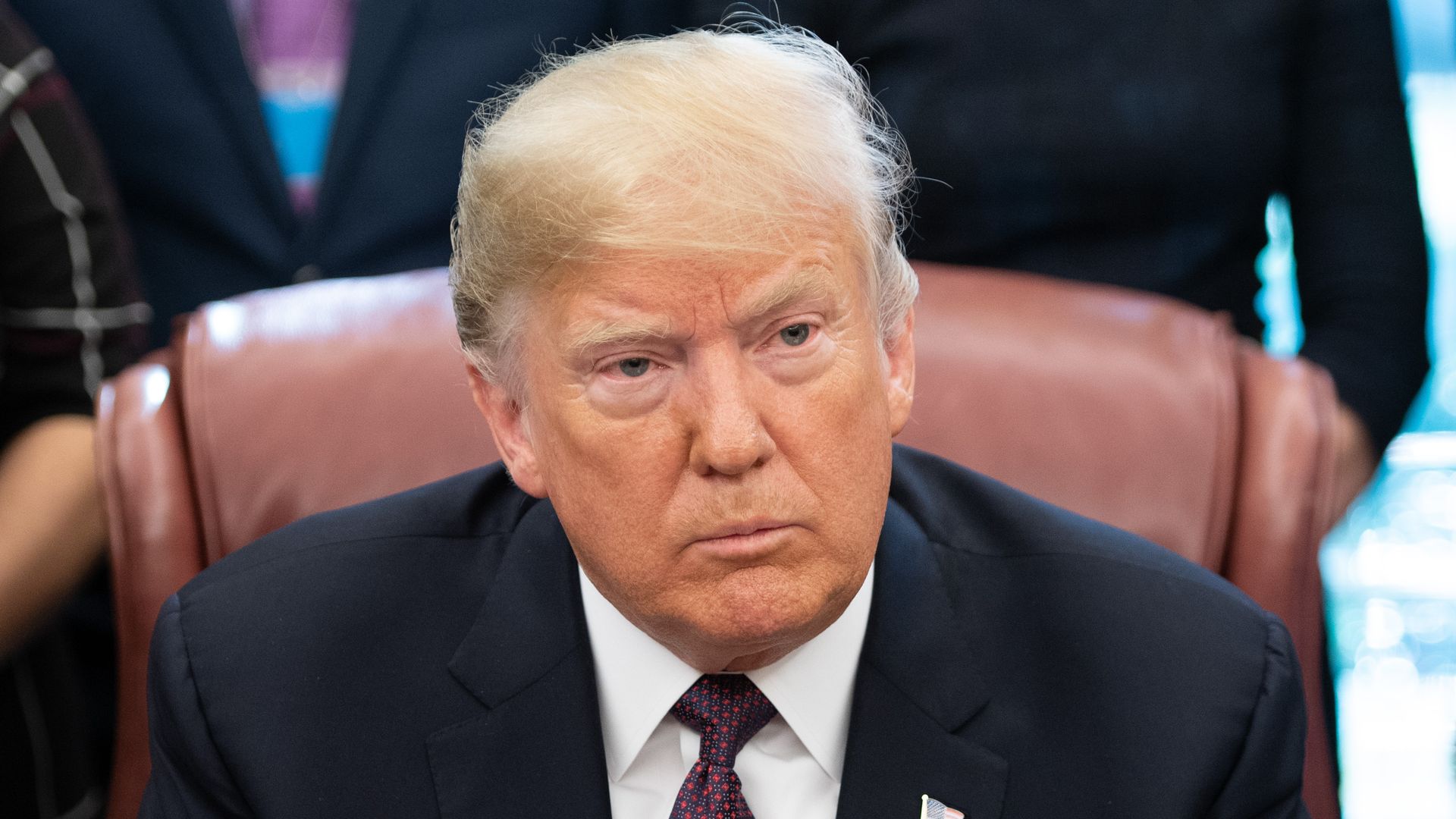 President Trump told reporters Friday that he has "just finished" writing his answers to questions submitted by Robert Mueller's team, emphasizing that he has written the answers himself, not his lawyers, and that they will be submitted to the special counsel soon.
Why it matters: After roughly a year and a half of investigations, President Trump said he's been told that Mueller's team is wrapping up its probe into Russian election interference and potential collusion between members of the 2016 Trump campaign and the Kremlin.
"I'm not agitated [by the Mueller investigation] ... it's a hoax, the whole thing is a hoax, no collusion... no I'm very happy ... there should have never been any Mueller investigation ... they've wasted millions and millions of dollars."
"From what I hear [the investigation] is ending. And I'm sure it'll be just fine. ... The fact is I was a much better candidate than Hillary Clinton. I went to the right states. She went to the wrong states. She was not a good campaigner. I campaigned very well and I won the electoral college."
"My lawyers aren't working on [Mueller's questions]. I'm working on that. I write the answers. My lawyers don't write answers, I write answers. ... I answered them very easily ... I'm sure they're tripped up because they like to catch people."
"The questions were very routinely answered, by me. ... I haven't submitted them yet, I just finished them."
Go deeper