Scorched and smothered by wildfires, California's 13 months of hell
California is never immune to big fires, but a look at the past 13 months reveals a horrifying path of destruction that deserves equal screen time to the latest political intrigues.
Driving the news: Parts of the state are blanketed in smoke, with temperatures dropping as a result and residents scrambling to get specialized masks to help filter the air. The state's air quality is currently the worst in the nation as a result of the fires, Bloomberg reports.
By the numbers over the past 13 months, per CalFire (** indicates active fire):
Mendocino Complex: 459,123 acres, 280 structures, 1 death
Thomas: 281,893 acres; 1,063 structures; 2 deaths
Carr: 229,651 acres; 1,604 structures; 8 deaths
Witch: 197,990 acres; 1,650 structures, 2 deaths
**Camp: 142,000 acres; 12,256 structures; 66 deaths
**Woolsey: Nearly 100,000 acres; ~600 structures; 3 deaths
Nuns: 54,382 acres; 1,355 structures; 3 deaths
Tubbs: 36,807 acres; 5,636 structures, 22 deaths
The big picture: 14 of the 20 most destructive fires in the state have been since 2000, along with 15 of the 20 largest by acreage.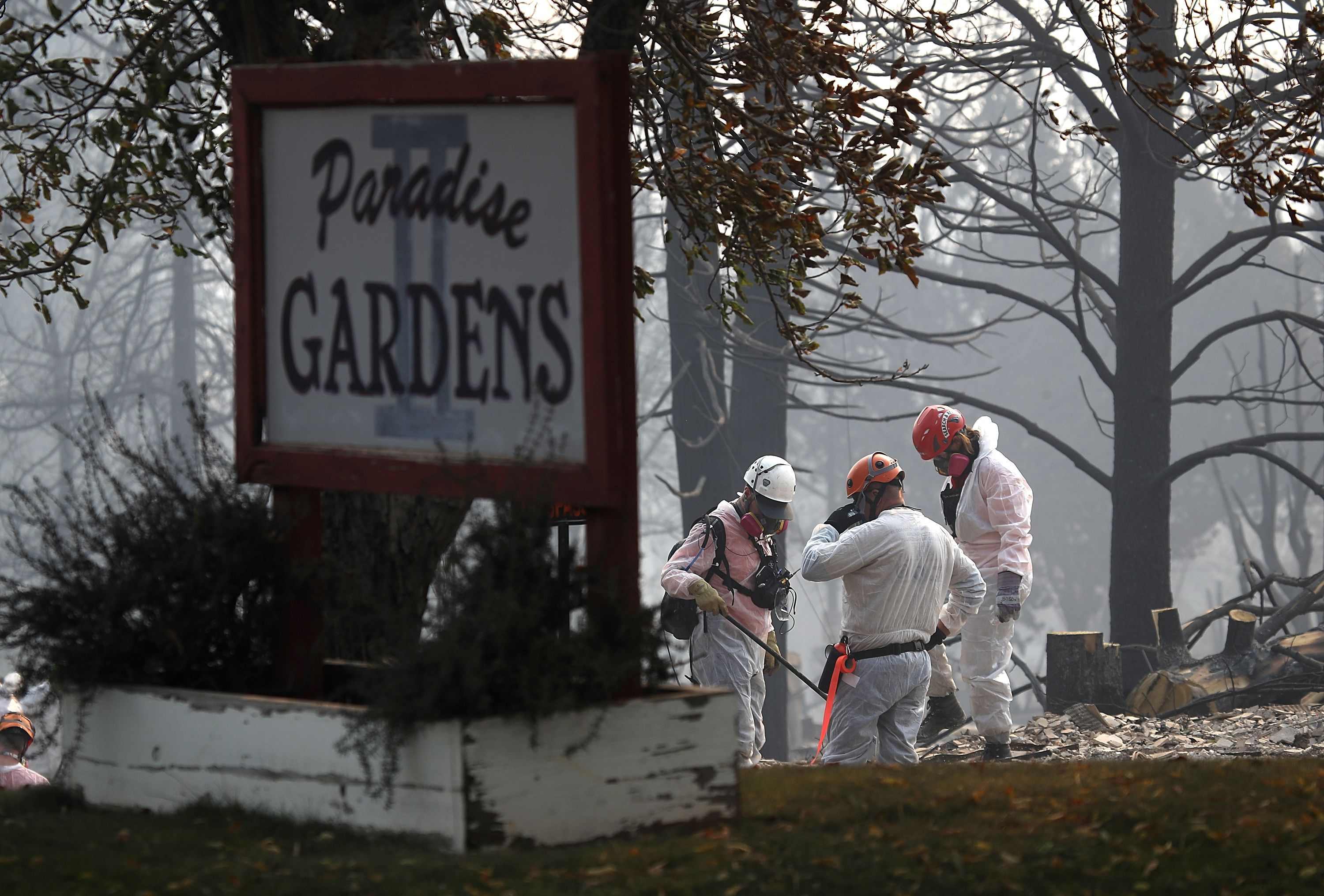 Go deeper:
Go deeper