Scoop: Yahoo Finance is launching subscription service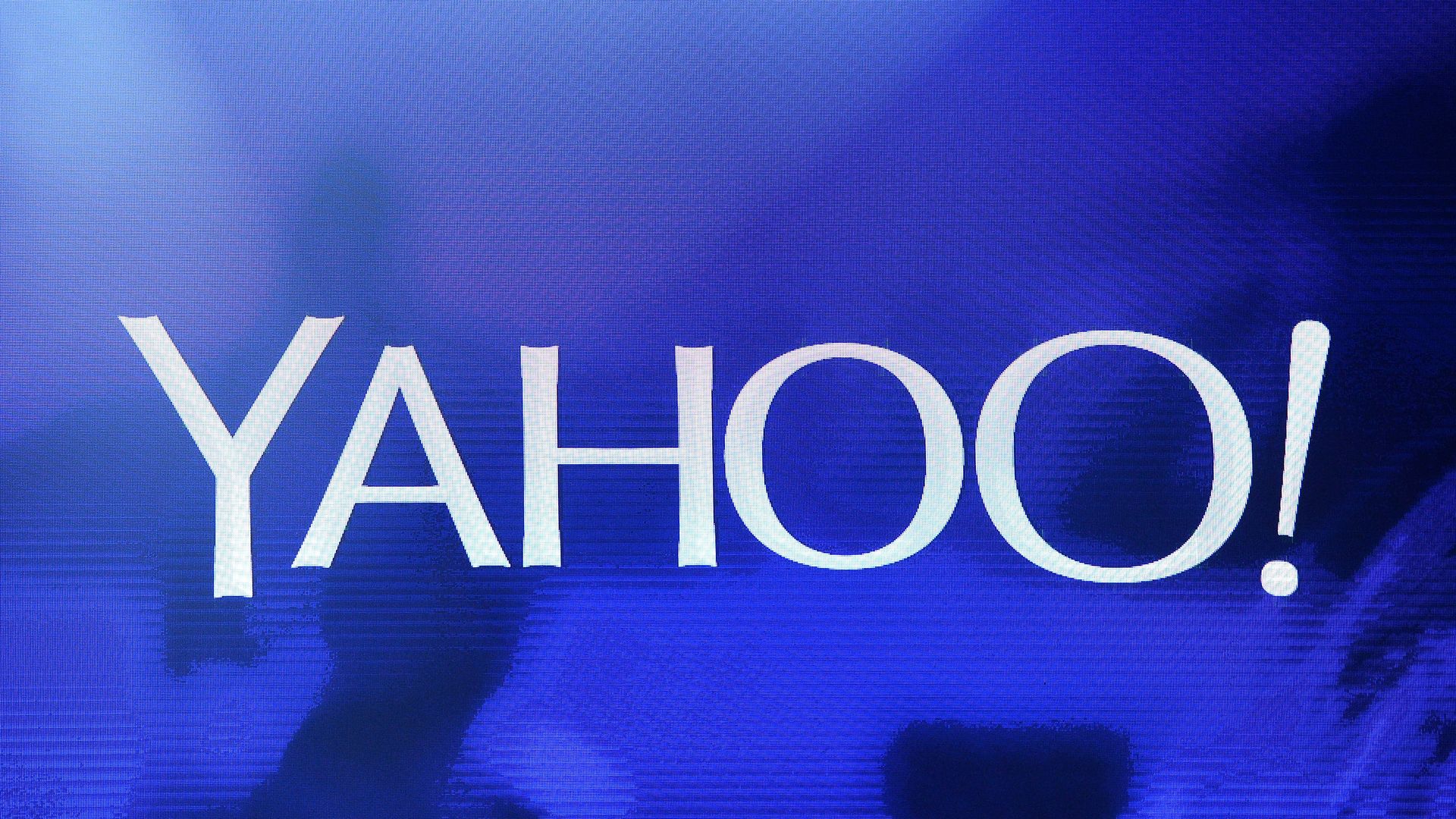 Yahoo Finance, the decades-old money brand now owned by Verizon, is launching a subscription service that aims to compete with Bloomberg for the cash and attention of retail investors, sources tell Axios.
Why it matters: Yahoo Finance Premium will act as a testing ground for Verizon Media Group (formerly called Oath) to launch more subscription services amongst its other brands (like TechCrunch and Yahoo Sports), as the advertising outlook continues to look bleak for traditional media companies.
"The launch of Yahoo Finance Premium is one example of the membership opportunities ahead for us as we focus on creating services that provide value to our consumers and advertisers, including subscription, transactions and commerce that are uniquely authentic to each brand. "
— K. Guru Gowrappan, CEO of Verizon Media Group/Oath in a statement to Axios
Verizon Media Group/Oath houses many smaller brands that have niche audiences, like TechCrunch, Engadget and Yahoo Sports. TechCrunch currently leverages its deep relationship with tech wonks to monetize big conferences. Yahoo Sports does the same thing with fantasy sports.
The details: The Yahoo Finance service is slated to launch in the first quarter of 2019. Subscribers will be able to access to premium financial data tools, proprietary data sets and industry research, on top of Yahoo Finance's free journalism and financial content.
Cost: The company is still experimenting with pricing, but given that it is targeting retail investors, the service will likely cost $100+ monthly, according to a source familiar with the pricing discussions.
Audience: The subscription is aimed at Yahoo Finance users, active traders, and investors who may not currently use Yahoo Finance. A Yahoo Finance spokesperson says internal research shows stronger than expected interest from women and younger demographics.
The free version: Yahoo Finance will remain a free website for investors and financial news enthusiasts to enjoy. The subscription product is meant to be an additive service for users to track their portfolios. Yahoo Finance's newly-launched live streaming network will remain free on its ad-supported website.
The bigger picture: The move is part of a larger trend of digital publishers creating new revenue streams out of subscription and membership offerings. On Monday, New York Magazine announced it is launching a digital subscription offering later this month for its full network of verticals.
Between the lines: When Oath was created in 2017, executives pitched its advertising business as being a serious competitor to Google or Facebook, but it has thus far failed to take on those tech giants.
It's now expected to grow its ads business by just 2% over the next four years while Amazon expects its ads business to grow 45% by 2020, per eMarketer.
The group's leadership team has been gutted over the past few months. Most notably, CEO Tim Armstrong exited earlier this year, which signaled to investors that the newly-formed conglomerate may be struggling to find its footing in the advertising sphere.
Executives said last month that Oath, which consists of AOL, HuffPost, Yahoo and other digital brands, is struggling to drive revenue. It later announced that it would rebrand Oath as Verizon Media Group.
Yes, but: Yahoo Finance is still a powerhouse brand. And despite slowed ad growth projections, Verizon Media Group/Oath is still a traffic behemoth.
Yahoo Finance still reaches 91 million monthly active users on mobile and desktop, per comScore, which is bigger than other finance news franchises, like Forbes Digital, and even major tech platforms, like Reddit.
Oath last month had higher combined traffic on desktop and mobile than Amazon, Comcast/NBCUniversal, Twitter and Apple, per comScore.
Go deeper: Publishers pivot to paywalls to survive
Go deeper