China figures out how to live without U.S. lobster and soybeans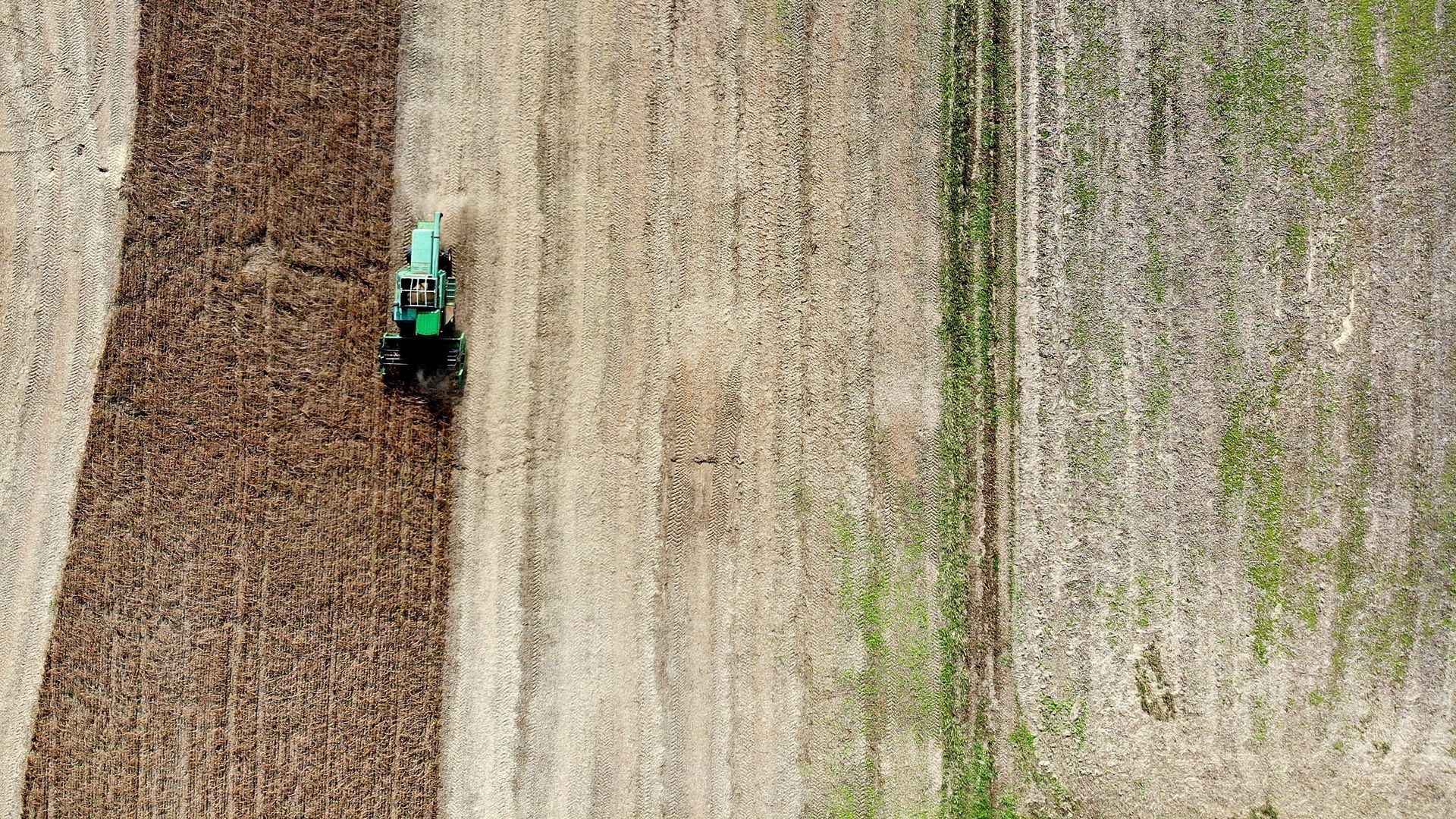 Three weeks ahead of a meeting between President Trump and China's Xi Jinping, Beijing is notching record exports and figuring out how to manage without American goods.
Why it matters: Despite tariffs on $250 billion in Chinese goods, Trump has appeared to fail to budge Xi on his determination to do whatever it takes to dominate the technologies of the future.
In August, we flagged an upcoming year-long trade war between the U.S. and China. Now, there is no indication that it will end even then.
Trump says he will tariff the rest of China's $510 billion in trade with the U.S. if he and Xi cannot strike a deal in Buenos Aires on Nov. 29.
In remarks today, Xi indicated little flexibility, suggesting that Trump needs to respect China's strategic choices, Reuters reports.
Meanwhile, while China's economy is flagging a bit — in the third quarter, its GDP growth was 6.5% year-on-year, the slowest since the financial crash — it is still humming: Chinese exports keep rising, report the WSJ's Liyan Qi and Grace Zhu.
The acrimonious U.S.-China trade gap is up 15% from a year ago and China is on pace to post another record surplus.
One of the trade war's most immediate U.S. victims is Maine lobster fishing, writes Bloomberg's Shawn Donnan. In line with Trump's tariffs, China slapped 25% levies on $128 million-a-year in U.S. lobster imports, and Maine's industry — cultivated over a decade and more — got hit.
China is simply buying its lobsters elsewhere — such as just over the border in Nova Scotia, Canada.
The list goes on. Parag Khanna, author of the forthcoming, "The Future is Asian," tells Axios that China is finding ways to permanently substitute for American imports.
Last summer, China slashed U.S. oil imports and started to buy more Russia and Saudi Arabia.
It has all but halted purchases of U.S. soybeans, buying them instead from Brazil and Argentina. Brad Setser, an economist at the Council on Foreign Relations, said Russia could emerge as another soybean supplier.
China very much wants to make and design its own high-end semiconductors as part of its aspirational Made in China 2025 program. For now, Khanna said a third of its high-tech imports come from U.S. companies. But it can begin to replace these from its Asian neighbors.
"Imagine China decides to cancel or diminish orders of Boeing aircraft. Of course, it can just boost orders from Airbus."
— Parag Khanna
Trump is said to want to decouple the U.S. and Chinese economies — and increasing numbers of establishment experts think he is right given China's aggressive economic tactics.
And the administration pushback is having an impact: In a report by the American Chamber of Commerce in Shanghai, more than 70% of U.S. firms surveyed in southern China said they were moving some or all their manufacturing out of the country, mostly to southeast Asia, Reuters reports.
But trade experts note that there could be a price for such all-or-nothing brinksmanship should the U.S. decide that it wants trade with China after all.
"Once the U.S. loses the Chinese market for a product, it is unlikely to get it back even if this round of the trade war ends and tariffs are lifted," said Edward Alden, a trade expert at the Council on Foreign Relations. "This is both because it will establish new sourcing patterns, which tend to be sticky, and because Chinese buyers will not want to run the risk of future U.S. tariffs."
Go deeper:
Soybeans are an unlikely political ground zero in Trump's trade war
Go deeper