Republicans secure Senate after flipping North Dakota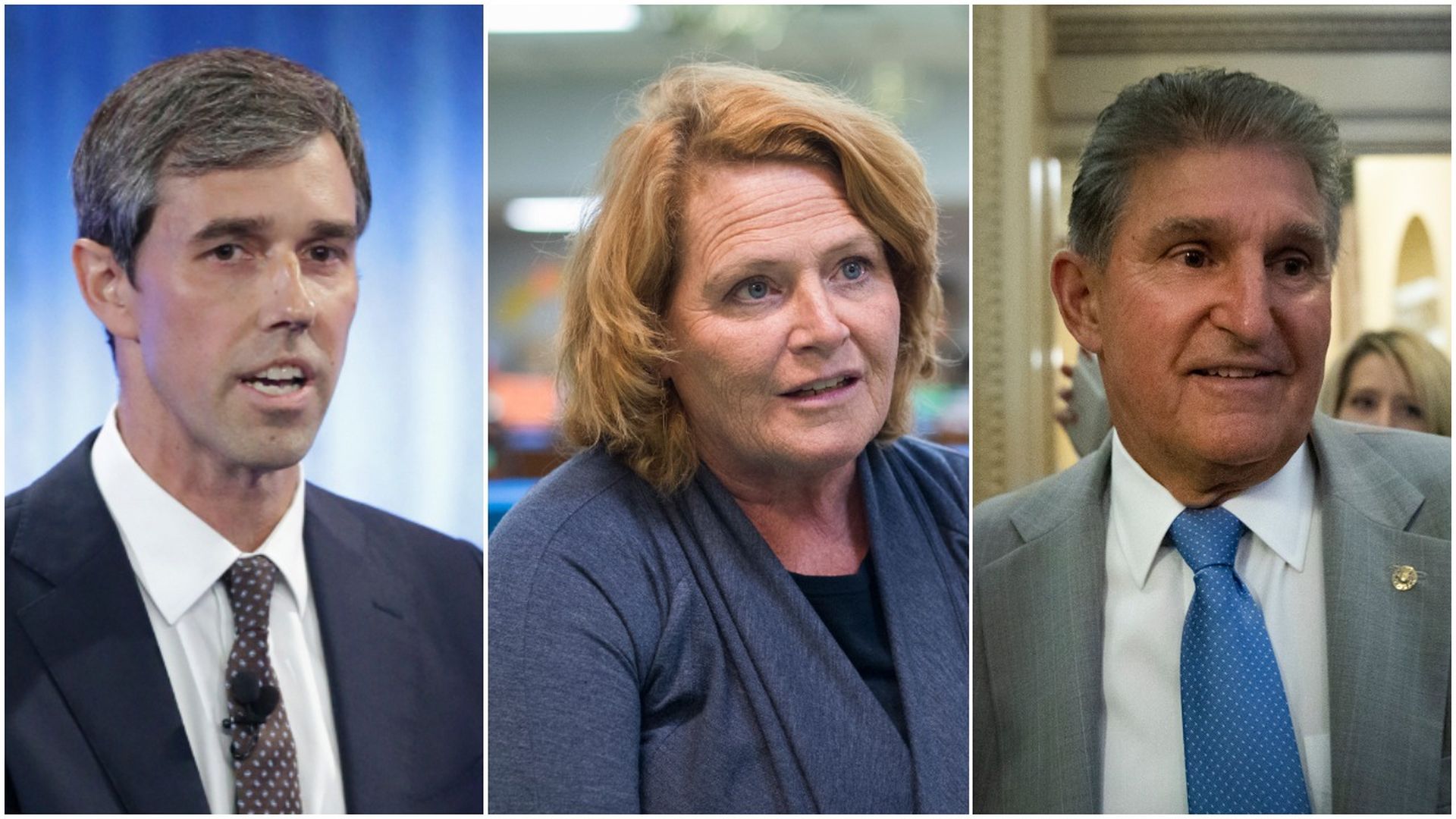 Republicans have secured the Senate majority after a series of GOP upsets in key states across the U.S., including in red states such as Indiana and North Dakota.
Between the lines: There are 10 Senate Democrats running for re-election in states that President Trump won. Their challenges explain why Republicans are already projected to keep control of the Senate.
Winning and losing red-state Senate Democrats
Winners
Sen. Sherrod Brown (D-Ohio)
Sen. Bob Casey (D-Pa.)
Sen. Joe Manchin (D- W.Va.)
Sen. Tammy Baldwin (D-Wis.)
Sen. Debbie Stabenow (D-Mich.)
Sen. Jon Tester (D-Mont.)
Losers
Sen. Joe Donnelly (D-Ind.)
Former Gov. Phil Bredesen (D-Tenn.)
Sen. Heidi Heitkamp (D-N.D.)
Rep. Beto O'Rourke (D-Texas)
Sen. Claire McCaskill (D-Mo.)
Other Trump state Democrats
Sen. Bill Nelson (D-Fla.)
Go deeper