Where Democrats have won back control of state legislatures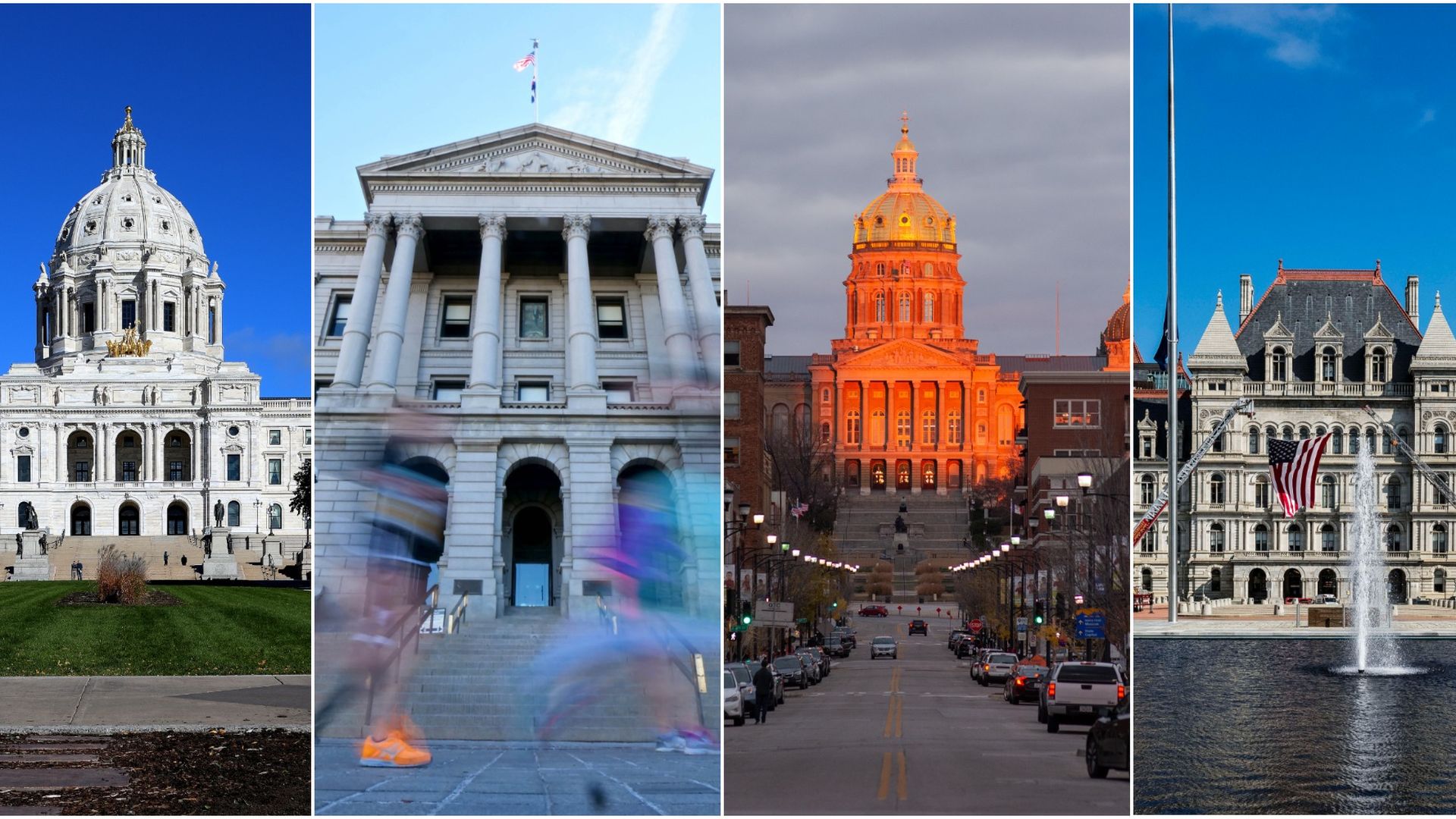 Democrats gained majorities in seven state legislature chambers last night, according to the National Conference of State Legislatures.
Why it matters: Republicans still have control of 30 state legislatures, but Democrats had a small comeback after significant losses at the state level in the 2014 and 2016 elections. For the first time since 1914, there is only one split chamber in the U.S. — in Minnesota. With such gains, state-level legislation could be easier to pass on issues like marijuana legalization, abortion, voting rights, gun control, and criminal justice reforms.
The flips: Democrats flipped state Senates in New Hampshire, Colorado, Connecticut, Maine and New York as well as state Houses in Minnesota and New Hampshire. Republicans flipped the Alaskan House of Representatives.
Be smart: State legislatures can be controlled by the minority party. This election, Democrats won control over the New York Senate and Republicans won control of the Alaska House, both of which had previously been controlled by minority coalitions, according to NCSL.
The bottom line: Republicans control 30 state legislatures and Democrats control 18 — compared to 31 and 14 before the election. In 21 states, there are both Republican governors and Republican majority legislatures. Democrats have full state control in 14 states.
Go deeper:
Go deeper