The Trump-dominated districts that Democrats flipped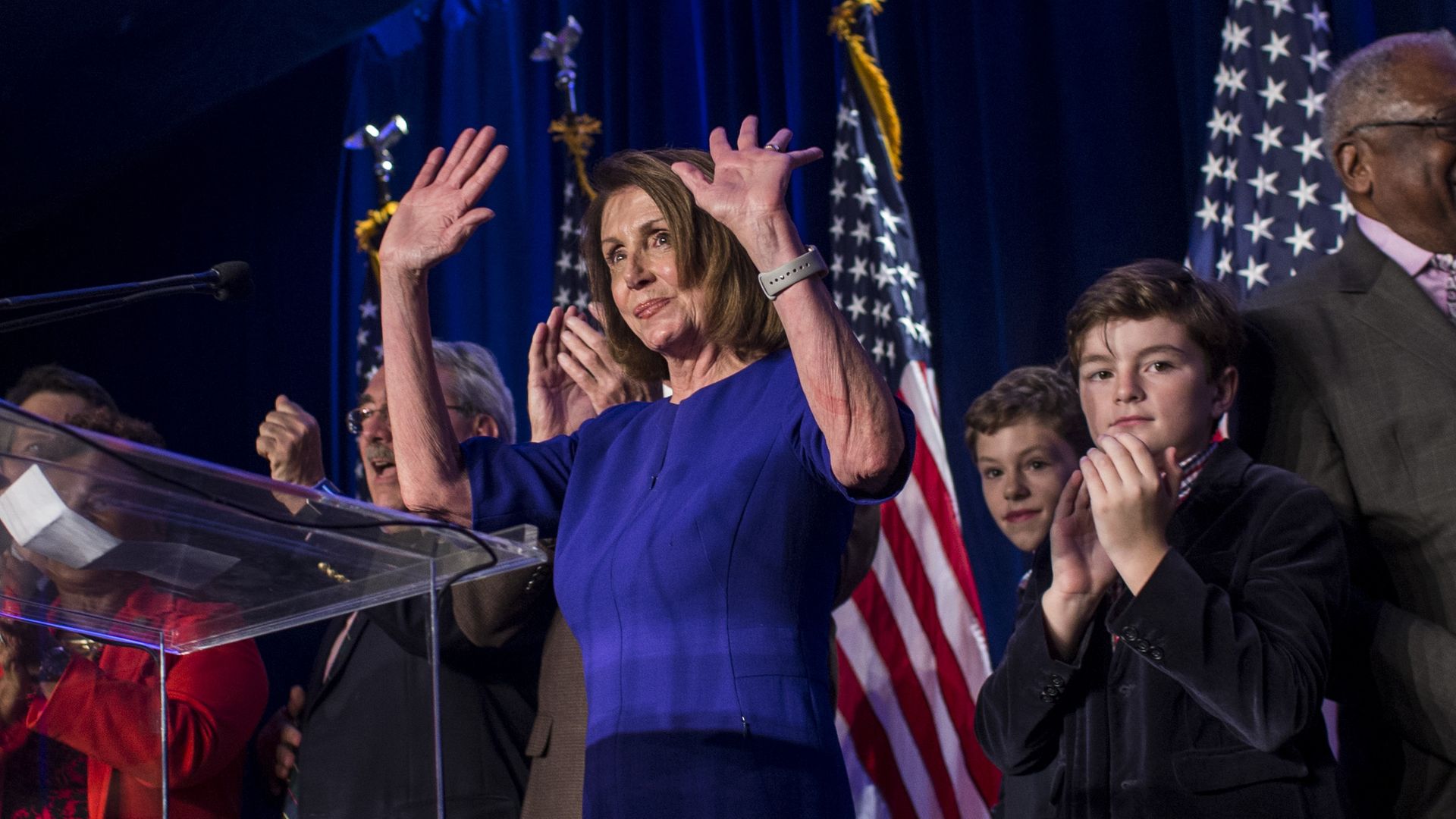 As of 10:45am ET, Democrats are projected by FiveThirtyEight to pick up 34 House seats in the 2018 midterms. As of now they've flipped 28 — enough to seize control of the House.
By the numbers: Of those 28 House seats, 13 went for Clinton and 15 went for Trump. Of the Trump 14, he won 6 of them by more than 5 points. We profile them below.
The big Democratic victories:
NY-22 (Trump by 16) — Anthony Brindisi over Claudia Tenney by 0.6 points — upstate New York, small cities like Utica and Binghamton
OK-5 (Trump by 14) — Kendra Horn over Steve Russell by 1.4 points — Oklahoma City and suburbs
SC-01 (Trump by 13) — Joe Cunningham over Katie Arrington by 1.4 points — Charleston, Hilton Head and southern South Carolina shore
NY-11 (Trump by 10) — Max Rose over Dan Donovan by 6 points — Staten Island and southwest Brooklyn
NY-19 (Trump by 7) — Antonio Delgado over John Faso by 2 points — Hudson Valley and Catskills
MI-08 (Trump by 7) — Elissa Slotkin over Mike Bishop by 3.8 points — Some northwest Detroit suburbs west to much of the Lansing area
VA-7 (Trump by 7) — Abigail Spanberger over Dave Brat by 1.4 points — Richmond suburbs, central Virginia
Go deeper