2018 midterm elections sets record for women in Congress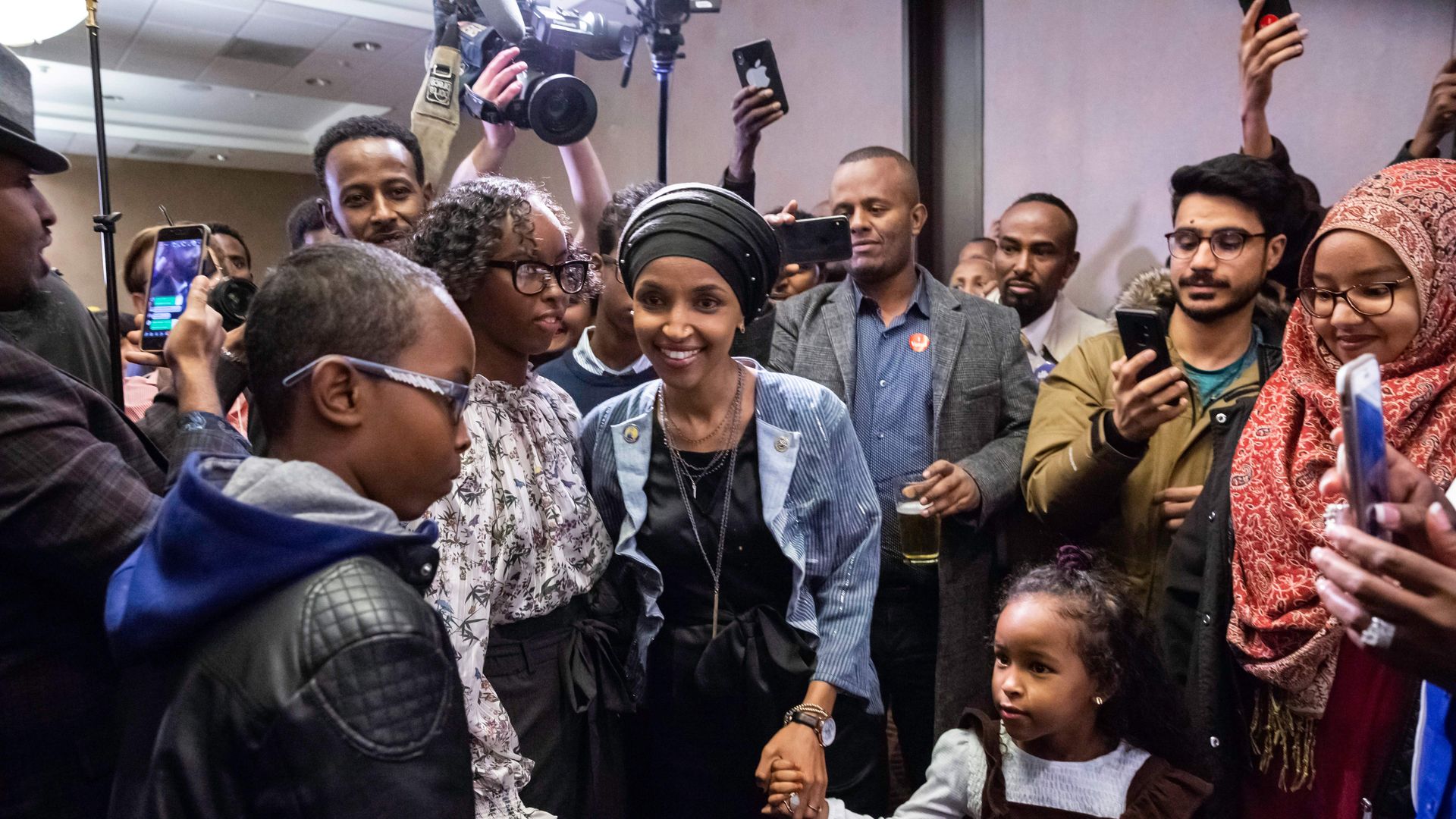 At least 128 women will be in the next Congress after Tuesday's midterm elections, breaking the 115th Congress' record of 112.
Why it matters: Women have flocked to run for office in the wake of President Trump's election, and the political gender gap is growing, with women increasingly siding with Democrats. A recent SurveyMonkey poll for Axios showed that a number of Democratic women have better favorability than Trump ahead of the 2020 elections.
By the numbers:
House Democrats have brought in an additional 26 women for the 116th Congress. There will be 1 less Democratic woman in the Senate.
There will be 10 fewer Republican women in the House moving forward. Republican Senators' makeup in the 116th Congress comes out even in terms of female representation compared to the 115th Congress.
A list of the milestones:
40 women of color who are headed to the House. (The current number is 38.)
The first female senator from Tennessee.
The first female governors of South Dakota and Maine. 
Michelle Lujan Grisham is the first Democratic Latina elected as a governor.
33 congressional races featured two women facing off against each other, according to the Center for American Women and Politics.
The big picture: More women are registered to vote than men, women vote in higher numbers than men and there's been a gender gap in every midterm election since 2006 and every presidential election since 1980. And, in polls this cycle, Democrats have led among women by 20 percentage points on average.
Go deeper:
Go deeper