Steve King says he hopes Justices Sotomayor and Kagan "elope to Cuba"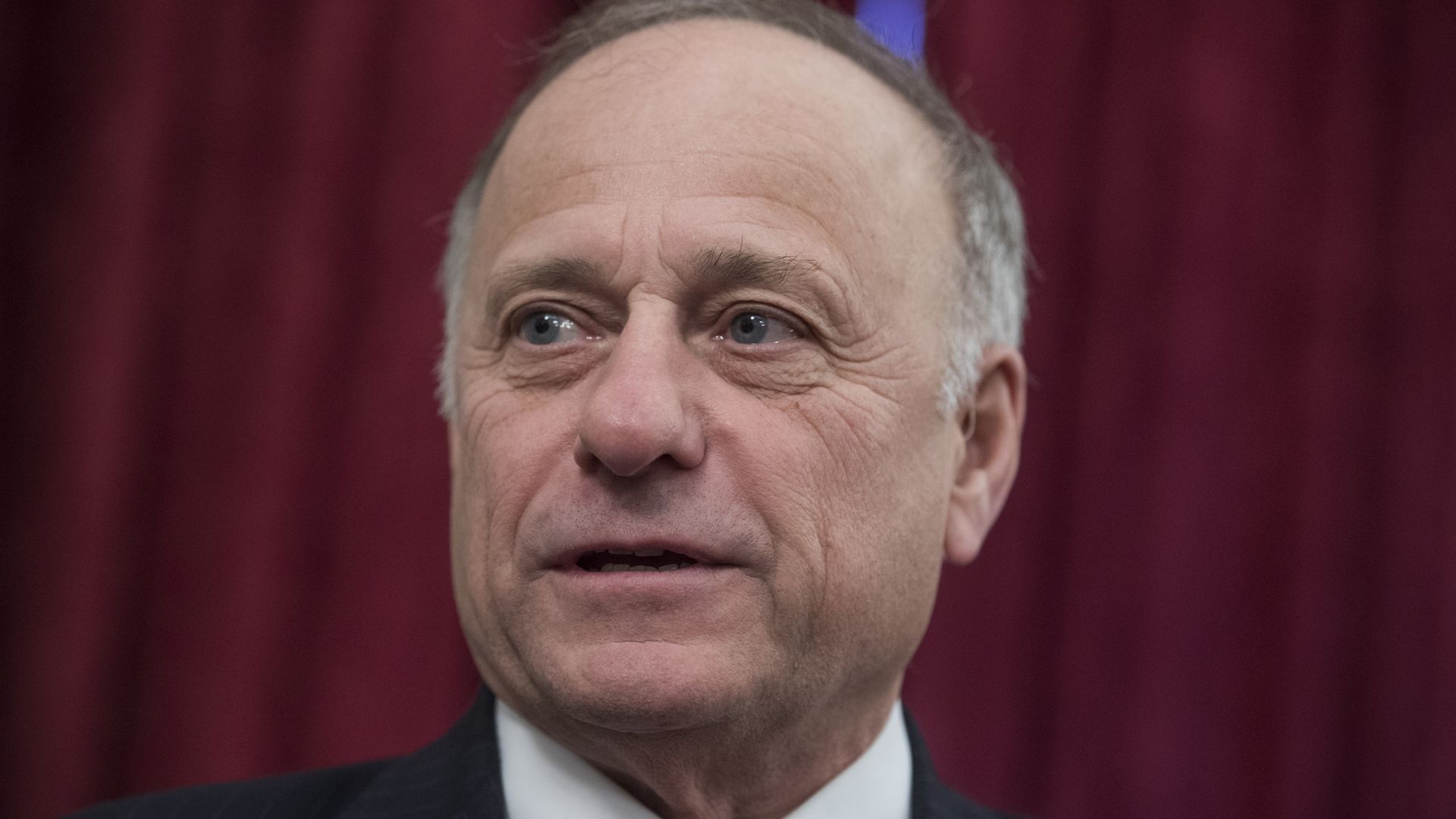 Rep. Steve King (R-Iowa), speaking about the Supreme Court during an appearance in Hampton, Iowa on Monday, said that he hopes Republicans will "have a 7-2 court" after tomorrow's midterm elections, adding that if the party is lucky Justices Elena Kagan and Sonia Sotomayor "will elope to Cuba," reports the Weekly Standard's Adam Rubenstein.
Why it matters: King has a history of making incendiary comments, and has recently come under fire for endorsing white nationalist Faith Goldy for mayor of Toronto. In the last few weeks, dairy company Land O'Lakes ended their donations to him; Rep. Steve Strivers (R-Ohio), chairman of the National Republican Congressional Committee, condemned King for his "completely inappropriate" actions and remarks; and Jonathan Greenblatt, CEO of the Anti-Defamation League, urged House Speaker Paul Ryan (R-Wisc.) to strip King of his subcommittee chairmanship and initiate censure proceedings.
Go deeper