The tech elites are revolting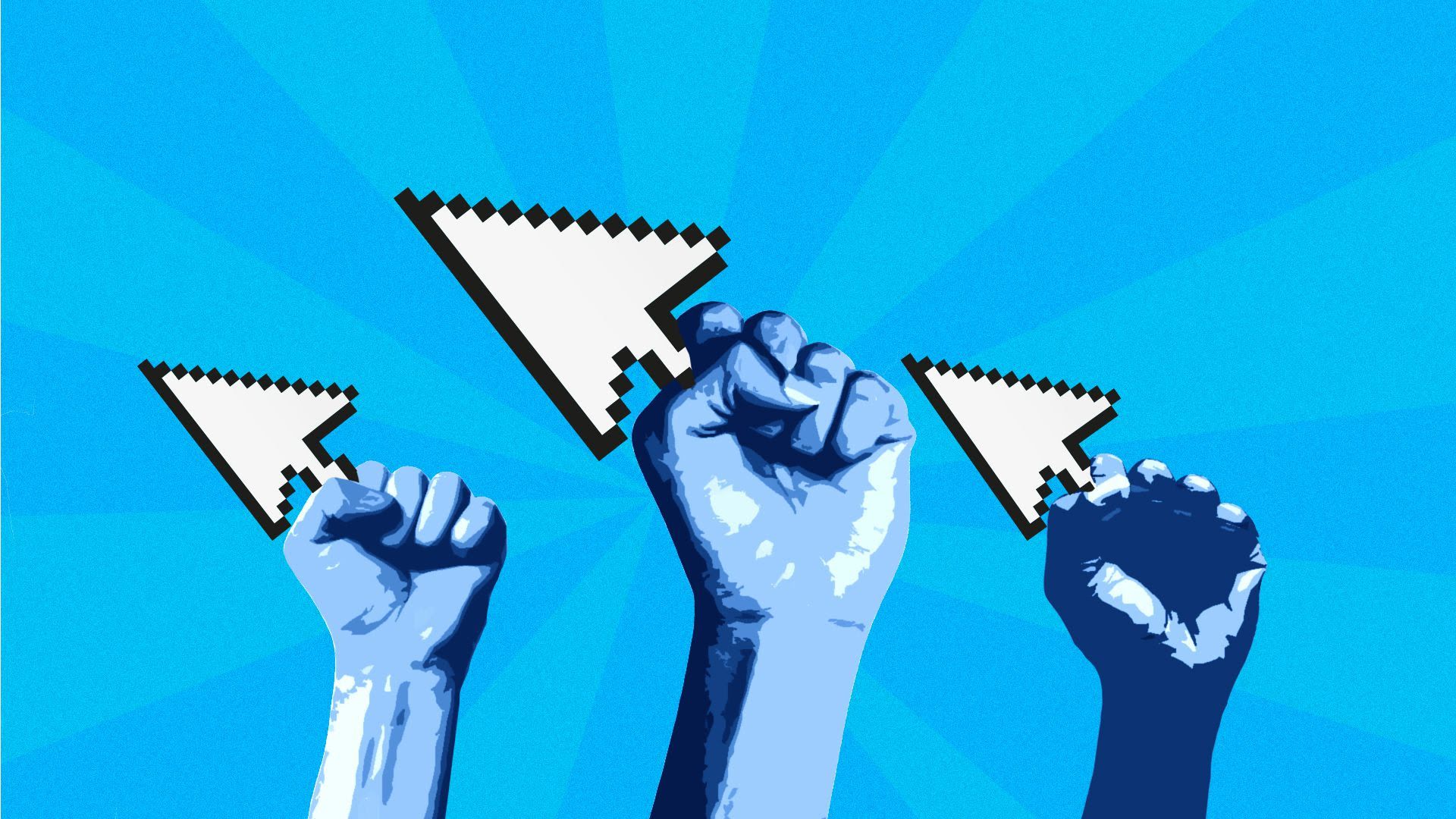 Elite U.S. tech workers, some awakened to political organizing by the election of President Trump, are increasingly giving their own CEOs a painful wakeup call via internal dissents on company business decisions and policies.
Between the lines: It's a "Revolt of the Haves," with highly-paid workers seeking to leverage their employers in ways that lower-skilled workforces cannot, AP's Mae Anderson and Matt O'Brien report.
Microsoft and Amazon workers have dissented on facial recognition projects used by U.S. law enforcement and immigration services.
Google staffers have protested the company's censored search engine for China and its projects with the U.S. military.
Just this week, hundreds of Google employees walked out in protest of the company's handling of sexual harassment.
"Walkout co-organizer Meredith Whittaker... said in an interview that workers' demands for better treatment at the company are intertwined with their larger concerns about a 'general abuse of power' that includes how Google's business ventures affect society."
The bottom line: The midterms are Tuesday, but these political earthquakes look like they're just getting started.
Go deeper