Snapchat adding polling locations to Snap Map ahead of midterms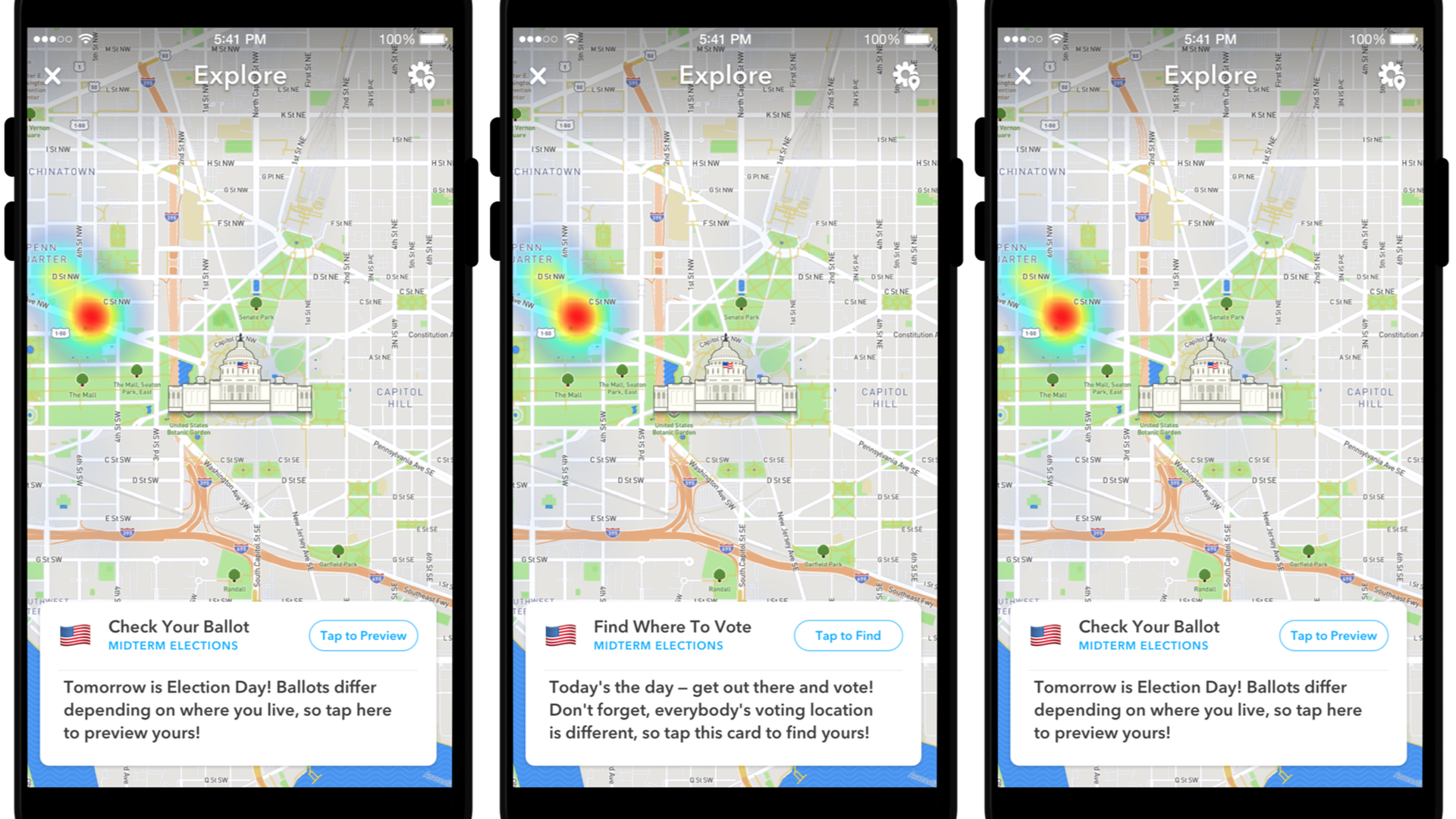 Snapchat is adding polling locations to its Snap Map, a feature within its app that shows events happening all around the world in real-time.
Why it matters: It's part of a greater push to get Snap users civically-engaged ahead of this year's midterm elections.
The background: Snapchat has had more than 400,000 users to register to vote using its app in less than a month — and a majority of those were 18 to 24 years. Users seem to be eating up its original political show, Good Luck America, and some news-based shows, like NBC's Stay Tuned, have successfully raked in millions of views.
What's new: The new Snap Map feature will include a link for users to find their polling location leading up to Election Day.
The app will remind users to vote on Election Day, with nationwide snaps and filters (pictures that are overlaid onto Snapchats) and it will send a video to all 18+ users in the U.S. reminding them to vote.
It will feature Election Night news coverage on its content platform, Discover, that's updated hourly by Peter Hamby, host of Snapchat's popular politics show Good Luck America.
There will be featured live stream coverage of the election from news outlets like The Washington Post and three local TEGNA stations (FL, GA, TX)
The big picture: While Snapchat is touting its election night plans to help engage voters, Facebook is facing criticisms for loopholes in its ad transparency tools and fake news that's still spreading on its platforms.
Go deeper