Trump administration blinks on "zero" oil exports from Iran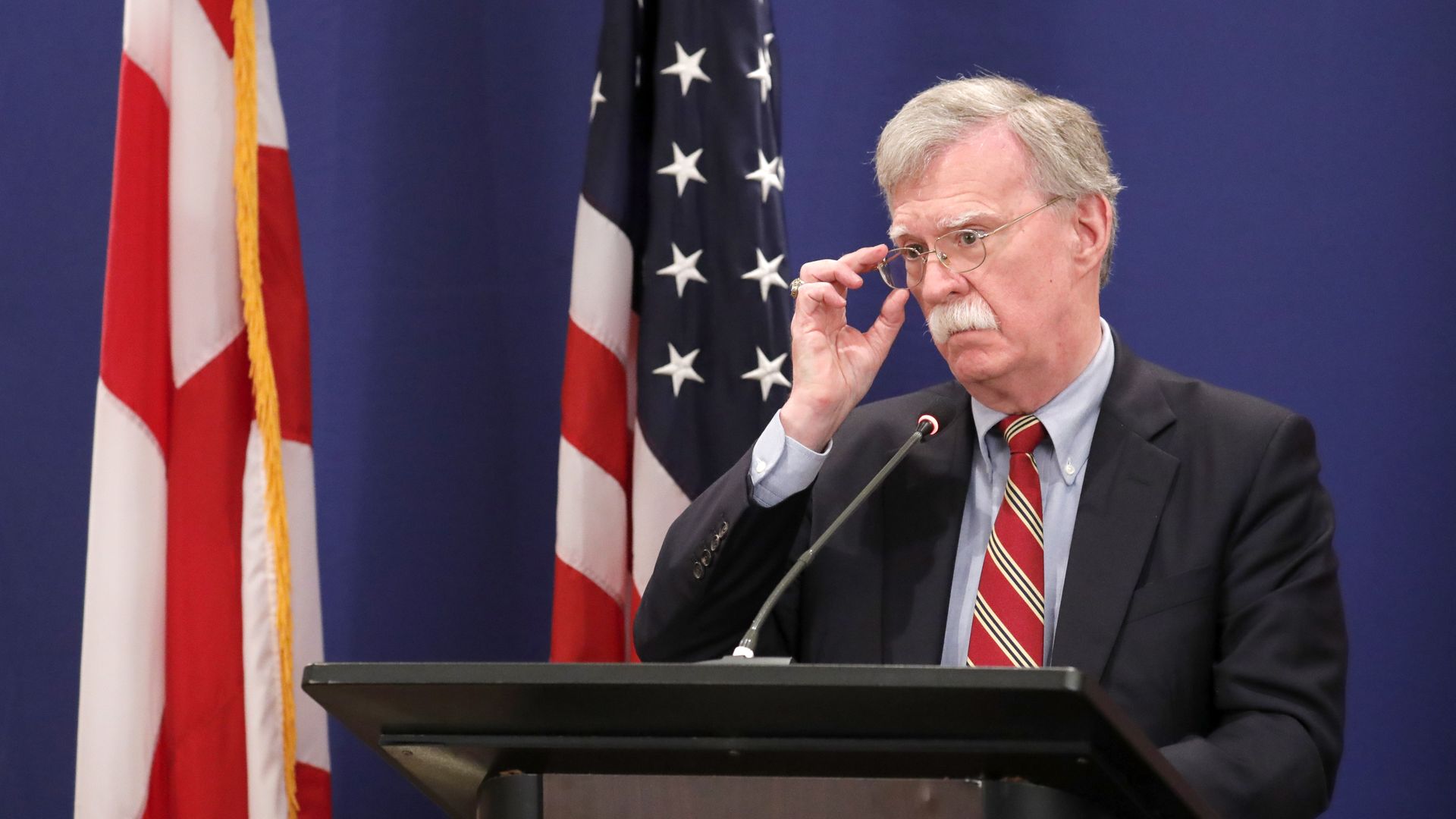 Days before U.S. secondary sanctions against Iran's central bank and oil industry go back into effect, U.S. officials are conceding that they will allow certain countries to continue to import Iranian oil. National security adviser John Bolton, an uber-hawk on Iran, told a Washington audience on Oct. 31, "We want to achieve maximum pressure, but we don't want to harm friends and allies either."
Why this matters: After six months of fearsome demands that foreign countries completely stop importing Iranian oil by Nov. 5, the Trump administration is bowing to the hard realities of geopolitics and economics.
Where it stands:
Between the lines: The more successful the Trump administration's "maximum pressure" campaign is against Iran, the higher oil and gasoline prices will rise, hurting U.S. consumers and potentially sparking a global recession. The administration also risks further antagonizing U.S. allies that remain committed to the Iran nuclear deal and want to keep Iran compliant.
More stringent punishments will also incentivize the EU and others to find ways to work around the U.S. financial system. While the efficacy of such mechanisms remains to be seen, they provide an important political and psychological boost for the Iranian government.
Iran, meanwhile, is already employing techniques used during prior periods of heavy sanctions to continue selling oil and reaping the profits. These include turning off the tracking devices on Iranian oil tankers and transferring oil to other ships on the high seas. Iran is also expected to commingle its oil with Russian crude to circumvent sanctions.
The bottom line: Trump's sanctions against Iran will be less successful than those imposed in 2012, when the Obama administration had near universal international support and the sanctions were backed by both the UN Security Council and the EU. Iran will try to wait out the Trump presidency in hopes that a successor will return to the 2015 nuclear deal or seek new negotiations based on more realistic premises.
Barbara Slavin directs the Future of Iran Initiative at the Atlantic Council.
Go deeper