Exclusive: The Athletic raises $40 million in new funding round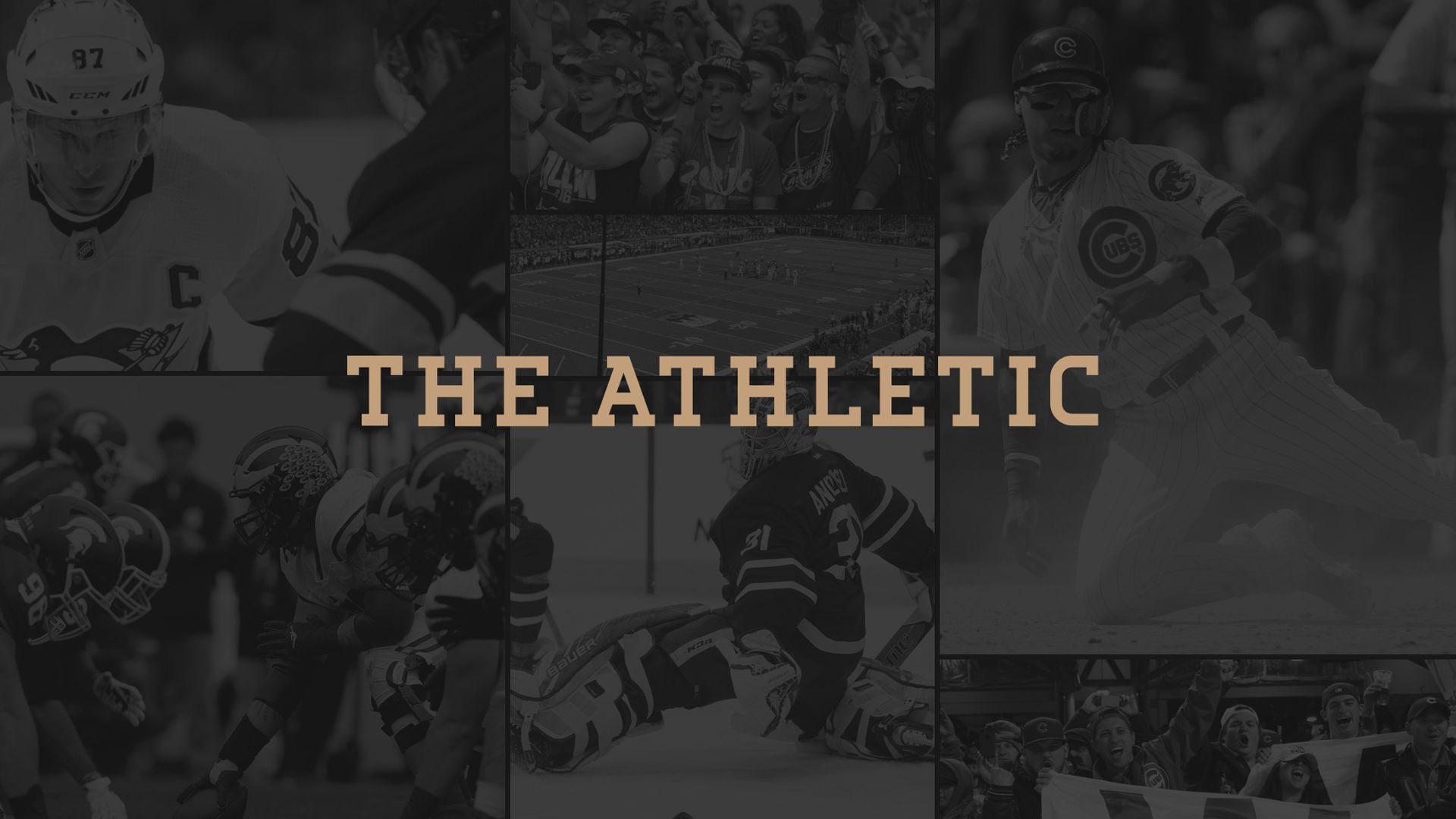 The Athletic, a subscription-based digital sports media company, raised $40 million in a series C funding round. With this investment, the company has raised a total of $70 million since its launch in 2016 and is valued at roughly $200 million, according to sources familiar with the deal.
Why it matters: The company, which makes money from consumer subscriptions, thinks it can meet high growth expectations from venture capitalists, many of whom are facing poor returns on investments in ad-based digital media companies.
Between the lines: The founders pitch The Athletic as both a direct-to-consumer brand and a digital media company, which has helped them lure investors amid a bleak outlook for some venture-backed digital media companies that focus on selling ads.
"Our revenue comes in recurring payments. It's a lot less explosive than ad companies — it's harder to build — but the payoff is huge in revenue foundation."
— The Athletic co-founder Alex Mather
Details: The round is being co-led by Founders Fund, a San Francisco-based venture capital firm that specializes in technology, and Bedrock Capital, a venture capital firm that specializes in early stage investments. Sources say Founders Fund has contributed a larger investment.
Other participants in the round include former backers like Comcast Ventures, Evolution Media Capital, Courtside Ventures, The Chernin Group, Y Combinator, Advancit, Amasia and Luminari, as well as new investors like BDMI.
While Peter Thiel is a founding partner at Founders Fund, sources say he's not directly involved in the deal. The Athletic confirmed that partner Napoleon Ta is brokering the deal.
The money will be used to invest in audience, data and editorial teams that drive subscriptions, per Athletic co-founder Alex Mather, as well as podcasts and video teams. Prior funds were used to poach veteran sports journalists with big salaries.
By the numbers: The company has 300 full-time employees, over 100,000 subscribers and a 90% renewal rate. Its subscription base is roughly the same size as the Los Angeles Times' digital subscription base, but it is 30 times smaller than the New York Times'.
The Athletic has journalists covering sports in 47 markets (up from 12 in January). Mather says most of its new markets are profitable, and its older markets are growing roughly 10% year over year.
The big picture: Digital upstarts are battling to upend decades of dominant sports coverage from ESPN, local papers and radio.
Bleacher Report, a popular digital sports franchise, was purchased by Turner in 2013 for roughly $175 million–$200 million. At the time, Bleacher Report had raised $40.5 million over five rounds. It launched an over-the-top subscription service last year.
Barstool Sports was reportedly valued at over $100 million in January. It's raised a total of $15 million over one round. It mostly invests in digital video and social media.
Players Tribune has raised $58 million over four rounds since it was started by Derek Jeter in 2014. Its audience is still relatively small.
SB Nation is ad-driven and is owned by Vox Media, which has eight media brands and has raised $307.6 million over eight rounds.
ESPN+, ESPN's monthly subscription product, has over 1 million subscribers, which includes members of the old ESPN Insiders program. (Mather considers ESPN+ to be the closest competitor to The Athletic because it's also subscription-based.)
The bottom line: Many of these outlets have a long way to go in catching up to legacy outlets with massive audiences and major live broadcasting contracts.
Go deeper