Satellite photos reveal the wrath of one of Earth's strongest storms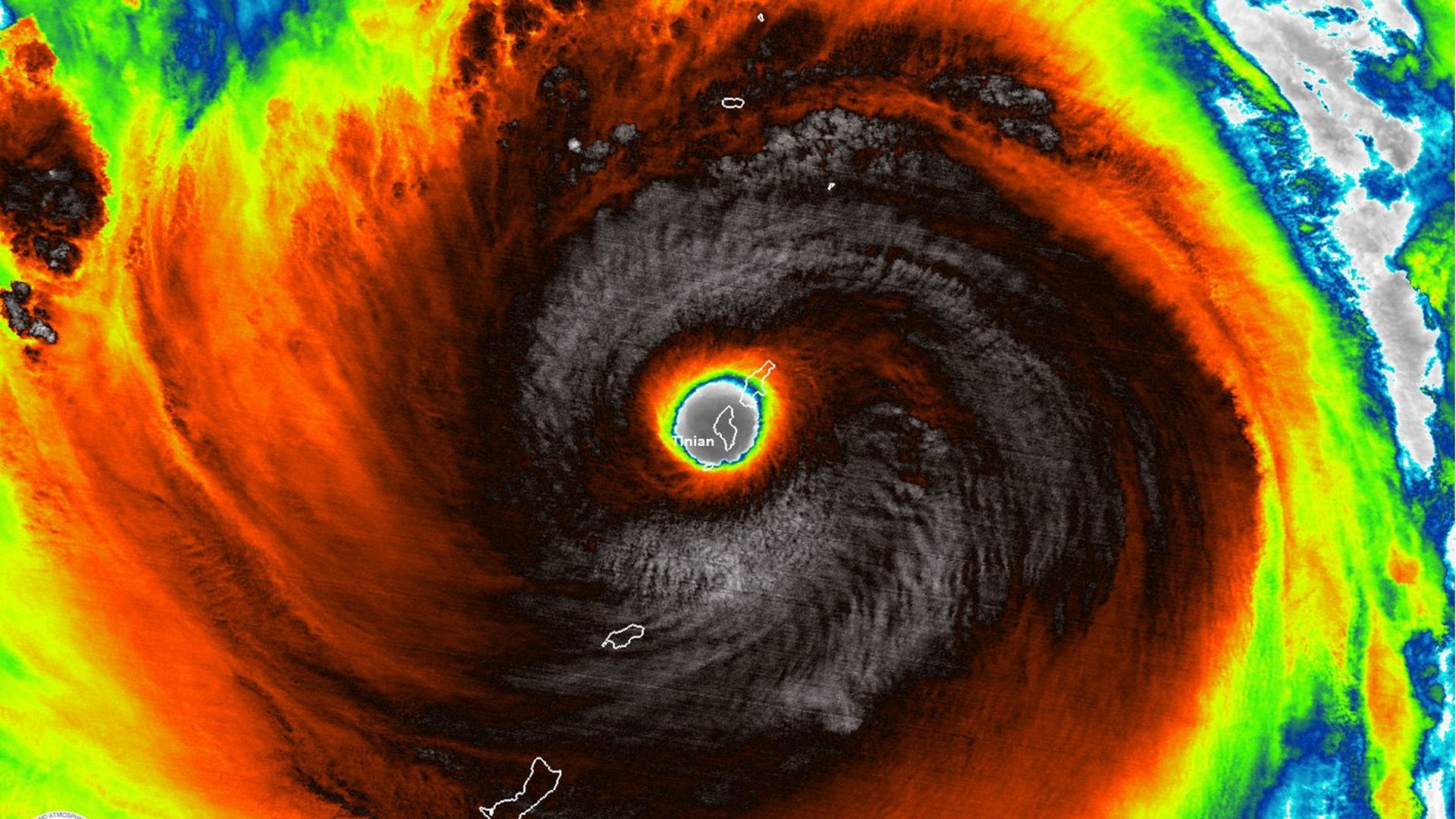 Super Typhoon Yutu struck the Northern Mariana Islands on October 24, packing maximum sustained winds of 180 miles per hour and gusts higher than 200 mph. This made it the most intense storm to strike U.S. soil since at least 1935, and one of the strongest storms ever measured on Earth.
The big picture: Before and after satellite photos taken by DigitalGlobe's WorldView-3 satellite provide a first look at the devastation the storm brought to the islands of Tinian and Saipan in particular.
At one point, the eye of Super Typhoon Yutu completely engulfed Tinian. Meteorologists are combing through the debris for clues as to how high the winds actually got, since no anemometer survived the onslaught to provide accurate readings.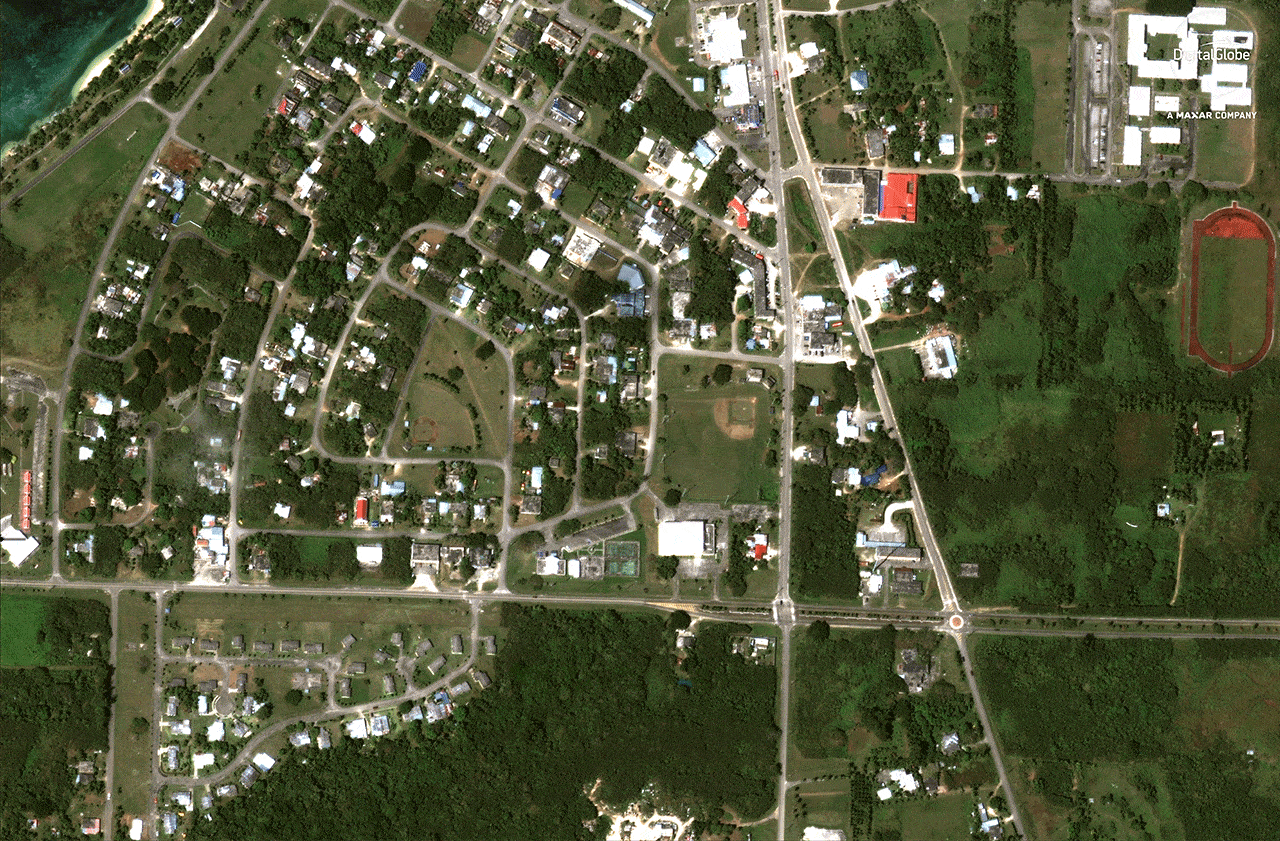 The scale and severity of the damage appears similar to the damage caused by Category 4 Hurricane Michael in the Florida Panhandle, which struck earlier this month. Homes and infrastructure appear to be torn apart, some stripped down to their foundations.
Home to about 50,000, the Northern Mariana Islands played a prominent role during World War II. For example, the U.S. B-29 bombing raids that dropped nuclear weapons on Hiroshima and Nagasaki, Japan, took off from Tinian.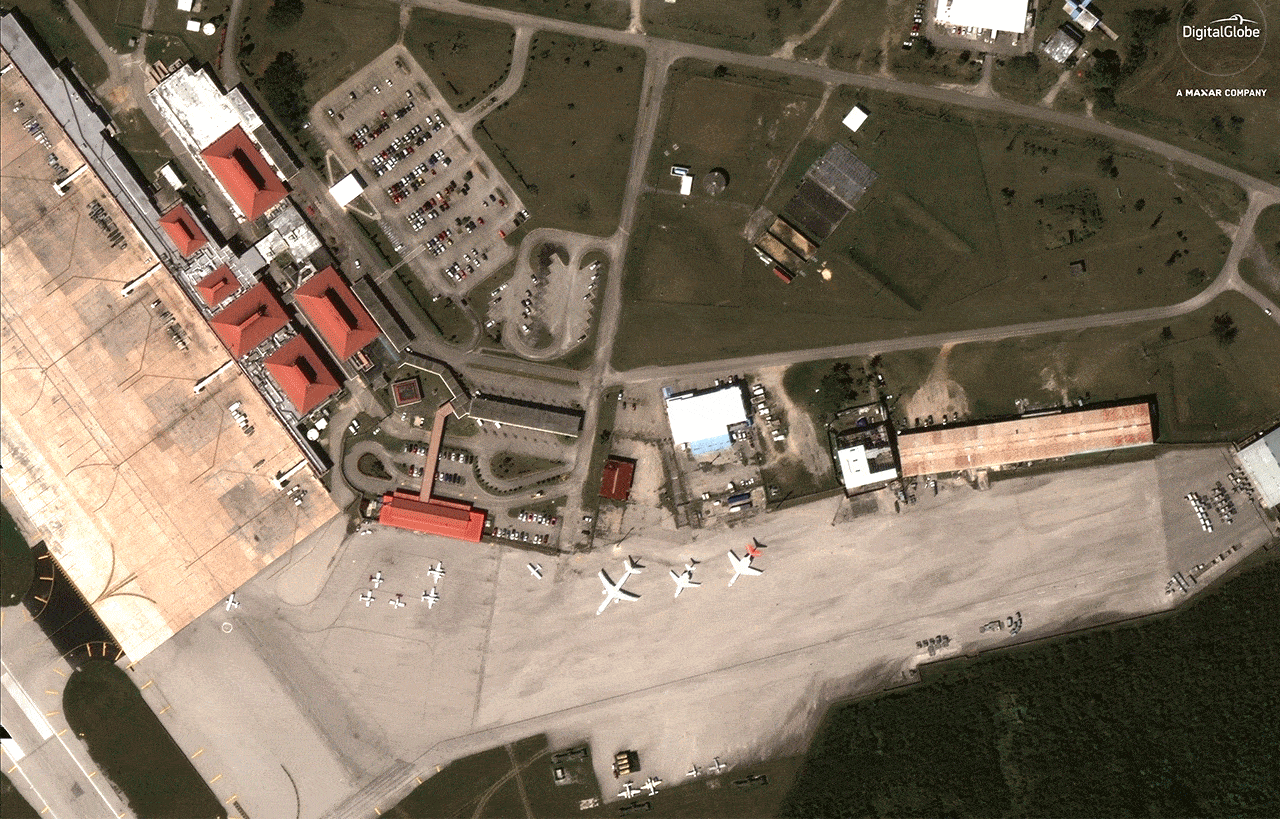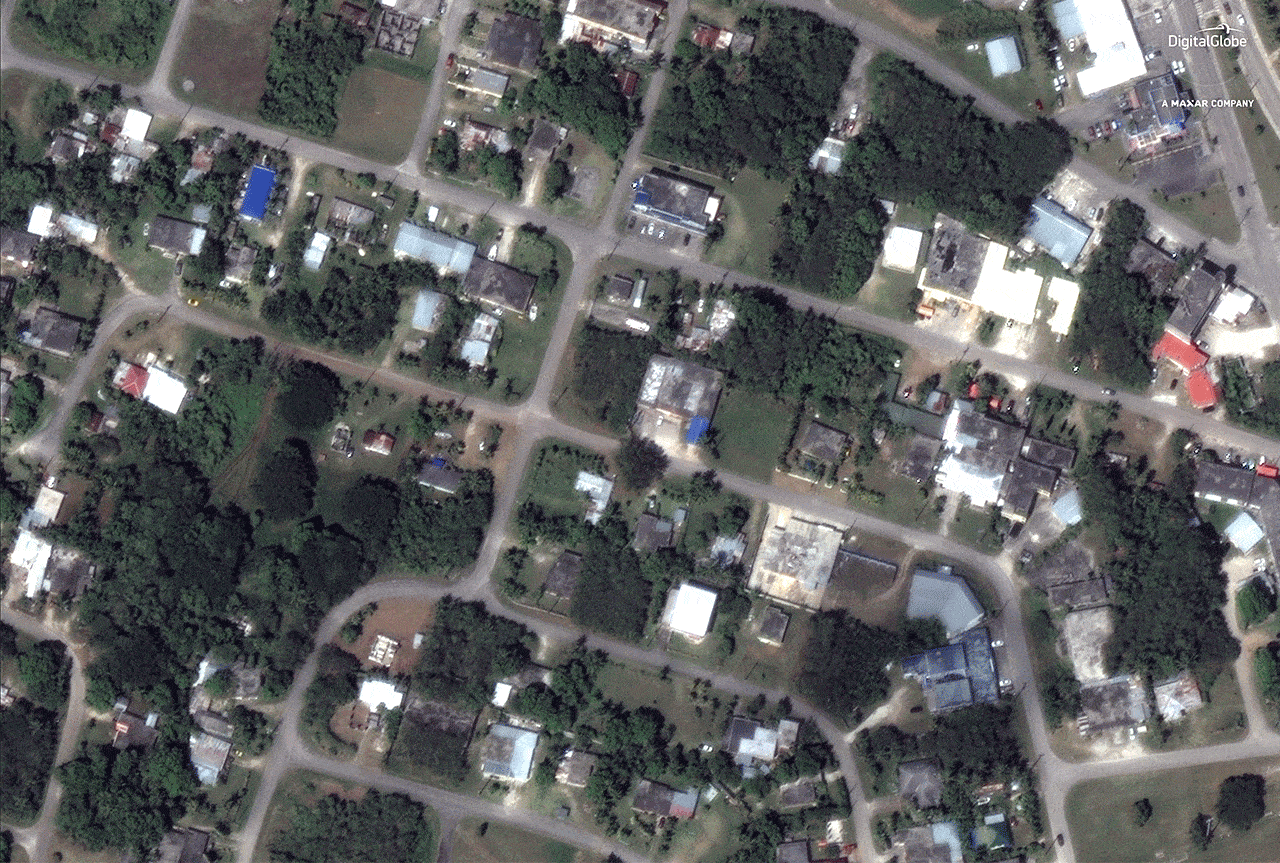 President Trump signed a federal disaster declaration for the Northern Mariana Islands on Saturday, allowing for the speeding up of aid to the islands. Health and Human Services Secretary Alex Azar also designated a public health emergency for the islands, prompting more than two dozen medical workers to deploy to the region.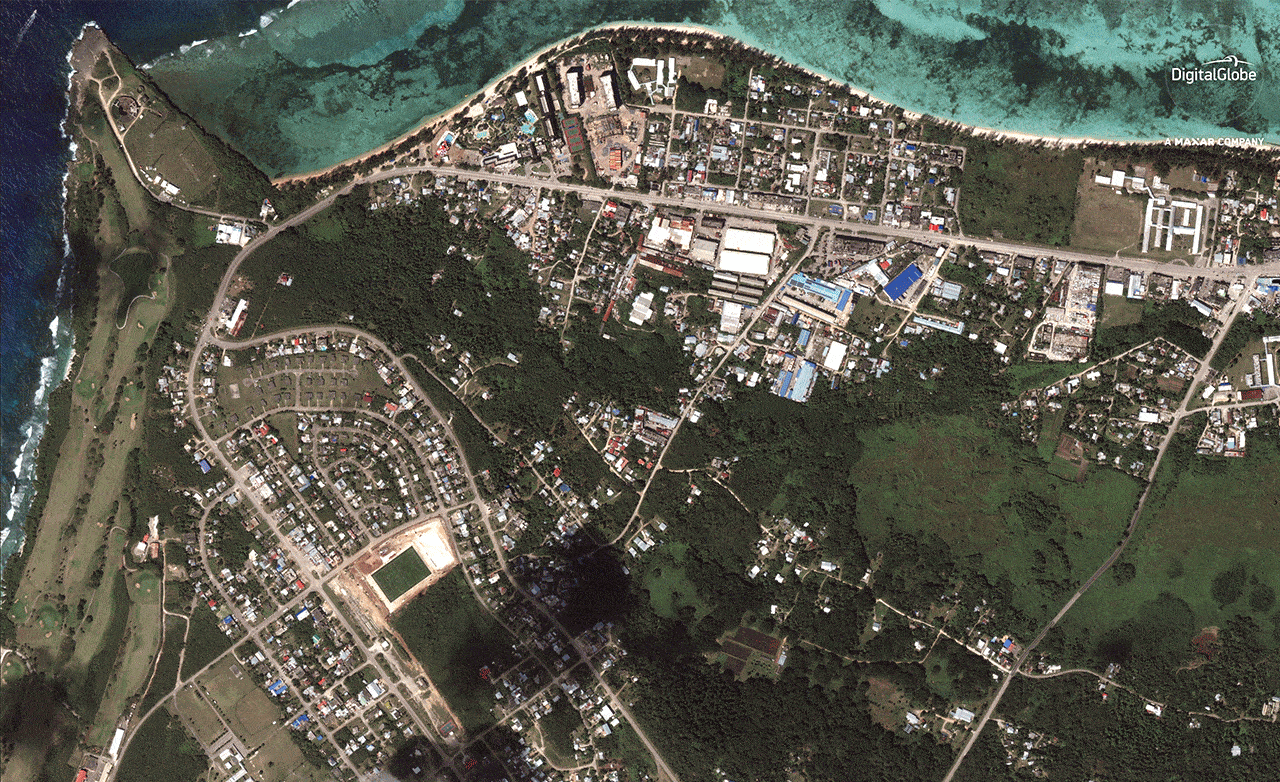 The storm is not done causing damage yet. It's now expected to make a second landfall on the island of Luzon in the Philippines on October 31, followed by a possible strike on the Chinese mainland soon thereafter.
Go deeper:
Super Typhoon Yutu heads for second landfall in Philippines
One of the strongest-ever storms strikes the Northern Mariana Islands
Go deeper