Brazil's populist backlash threatens an extreme correction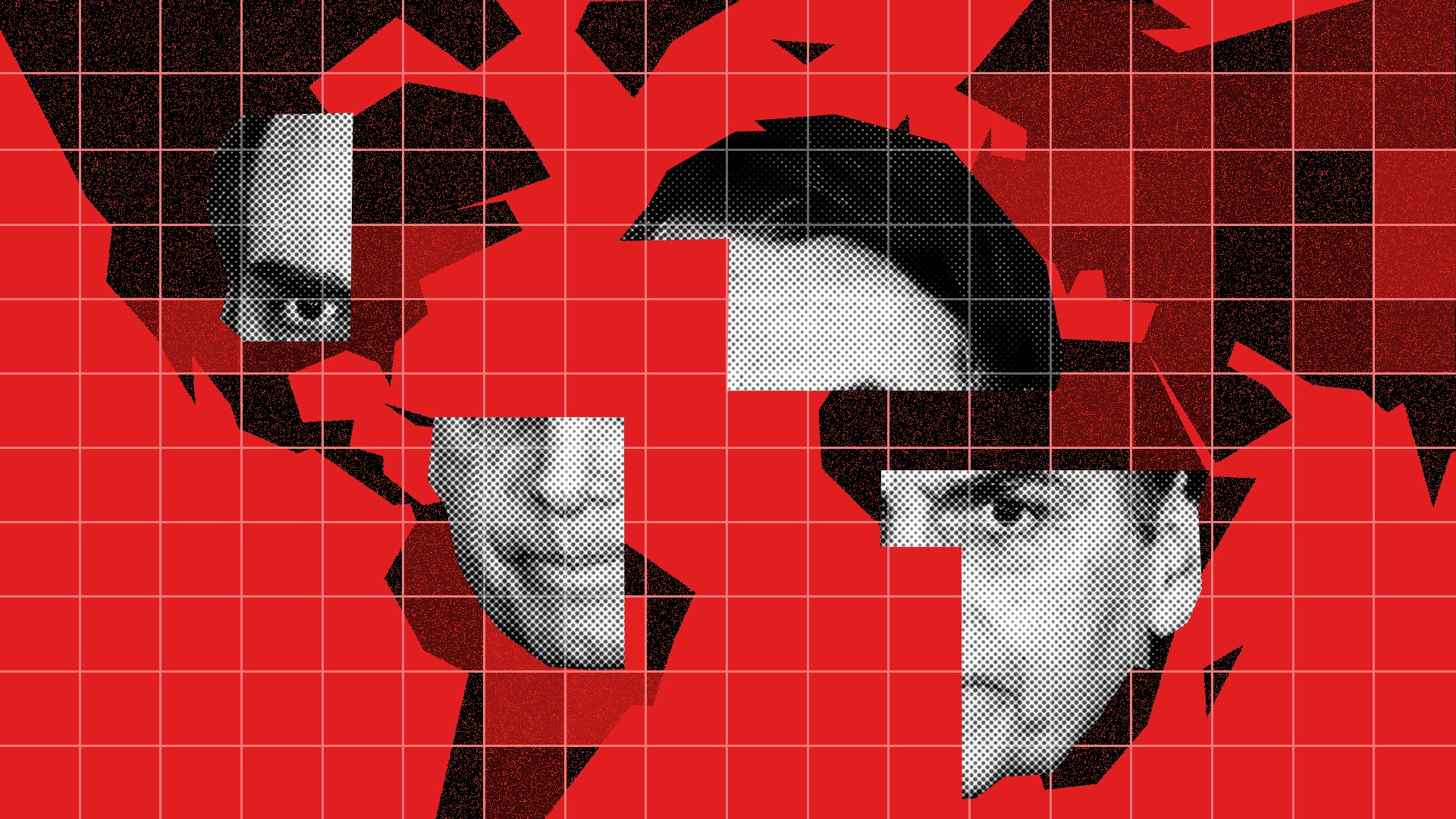 Far-right provocateur Jair Bolsonaro — whose misogyny, racism and reverence for military dictators has made him one of Latin America's most polarizing figures — is poised to win Brazil's presidency in Sunday's runoff election, potentially bringing an end to 15 years of leftist rule.
Why it matters: The political situation in Brazil is a particularly extreme offshoot of the populist wave that continues to upend establishment parties all over the world. Brazil's once-promising economy, which averaged 4% GDP growth between 2004 and 2013, has been crippled by recession, with corruption scandals at the highest levels of government bringing a perfect storm of anger and financial despair to the 2018 election.
The backdrop: Brazil's president from 2003 to 2011 was Luiz Inácio Lula da Silva, a former union leader known for raising his country's living standards through generous social programs while also engaging in corruption schemes that ultimately resulted in his imprisonment.
By the end of Lula's term, 20 million Brazilians had been lifted from poverty and direct foreign investment had tripled to $30 billion, per The Guardian. With the economy humming, Lula left office with an approval rating near 90%.
In 2014, just as an economic crisis prepared to strike, Brazilian authorities launched a massive corruption investigation that ended with the conviction of Lula and the impeachment of his successor, Dilma Rousseff.
Lula remains a popular figure in Brazilian politics, and was the presidential frontrunner this year before being barred from the election in August. But Brazilians have otherwise become extremely disenchanted with their government.
By the numbers: Between Lula's last year and 2018, per Gallup...
The number of Brazilians who say they have confidence in their government has dropped from 50% to 17%.
The number of Brazilians who view their government as corrupt has grown from 63% to 80%.
The number of Brazilians who have struggled to afford food has increased from 17% to 32%.
The big picture: Brazil is suffering from a crisis of confidence and a sputtering economy. Conditions like these have been a breeding ground for populist backlash all over the world, and the rise of Jair Bolsonaro is no exception.
The former military captain has been likened to Philippine President Rodrigo Duterte, as he has pledged to purge the country of corruption and crack down on crime — even if that means ignoring democratic norms. And yet Brazilians, desperate for change, don't seem to mind.
"I would rather have a president who is homophobic or racist than one who is a thief," one Brazilian voter told BBC News Mundo.
The bottom line: The result of Sunday's election, many experts fear, could lead to an overcorrection that takes Brazil back to an authoritarian-style of rule it escaped only in 1985.
Go deeper